If you are reading this article, you're probably considering getting external help to achieve your goal of becoming a product manager. A product management program could be the next step towards an offer from your dream company. 
First of all, you're not alone. The interest in this profession has surged, motivating everyone from all kinds of professional backgrounds to give it a shot. Given the daring competition for product manager roles in the market, you do indeed need the experienced coaching offered in a product management program to keep up with the competition and the challenging interview process.
And second of all, you have quite a few programs available to you to help with your journey. It's just a matter of deciding which product management program is right for you.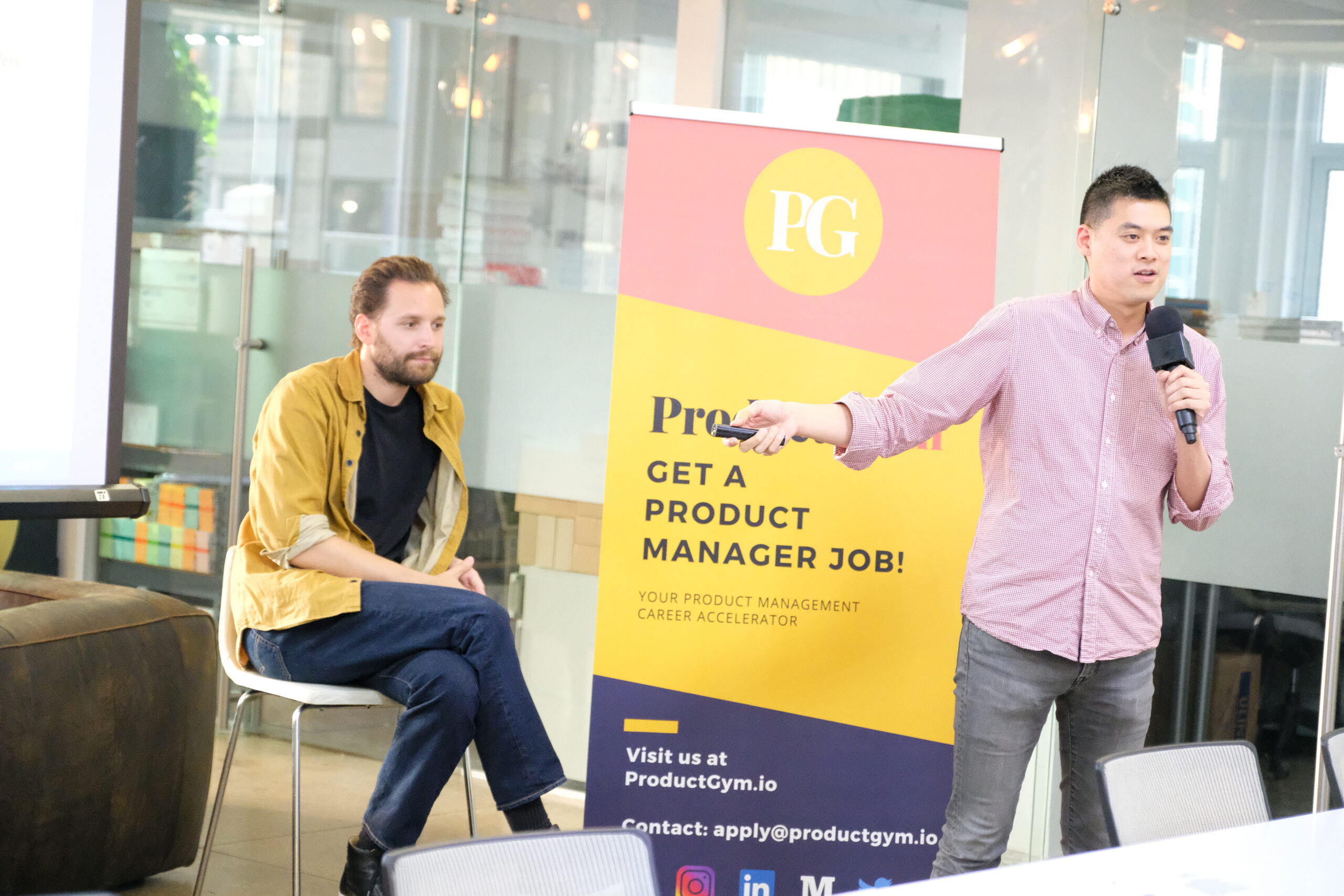 In today's article, we will be providing you with the clarity you need to make the best decision for yourself. Throughout this blog, we will compare the top four choices for the best product management program: General Assembly, Product School, Thinkful, and of course, Product Gym.
Because we have an insider's perspective, we'll also touch on how Product Gym has evolved to provide you with the best learning and coaching experience remotely during the pandemic.
Here's what we will be covering:
Before Applying: Clarify Your Intentions 
Before you commit to a product management program, you must be crystal clear about the results you aim to achieve. Regardless of how good a program can be, your commitment is the ultimate factor that will determine your success.
Therefore, make sure you ask yourself these questions first:
What are your intentions in taking a product management program?

Are you trying to land a Product Manager job? If so, will this be your first Product Manager position? Or are you currently working as a Product Manager now, and looking for your next challenge?

Are you already working in product management, and you are trying to develop new skills?

Are you unsure if product management is the right fit for you, and would like to enroll in a program to find out?

What outcomes are you hoping to achieve from a product management program?
You don't need to have any of these questions answered, but you need to have them in mind.
Career Support
| | | | | |
| --- | --- | --- | --- | --- |
| Career Coaching | Product Gym | Product School | General Assembly | Thinkful |
| Career Coaches | Yes | No | Yes | Yes |
| Lifetime Membership | Yes | No | No | No |
| Introduction to Technical Recruiters | Yes | No | No | No |
| On-Campus Recruiting | Yes | No | No | No |
| Web-Based Resources | Yes | Yes | Yes | Yes |
When considering which product management program to go with, you should look at the career support they will have during their time in the course. Product management is a highly competitive field to get into, and it can be challenging to keep working towards that goal when the terrain gets rocky.
That is precisely why you need a sound support system in place that can push you to keep working even when you don't want to. On average, our members land 3 to 5 product manager offers within 8 to 10 weeks after they are onboarded with Product Gym (granted the member fulfills all the work Product Gym requires of them within the first 30 days).
We accomplish this because we know the importance of landing the right Product Manager job for you.
You might believe that these numbers are only possible if the candidate is coming from a technical background or already has some product manager experience. Unlike what many people think, we believe that a career in product management is possible without the title.
That's why most of our members come from a non-technical background ranging from finance, consulting, MBA grads, sales, marketing, and project managers. We also have working Product Managers and Software Engineers who have completed our program in the past.
You can visit our Member Success Page to see some of the testimonials our past members have provided.

Career Coaches
Our career coaches at Product Gym consist of former technical recruiters (they understand hiring intimately), veteran product managers, and past members who have completed the program and are working in product management right now.
They are all here to help you every step of the way!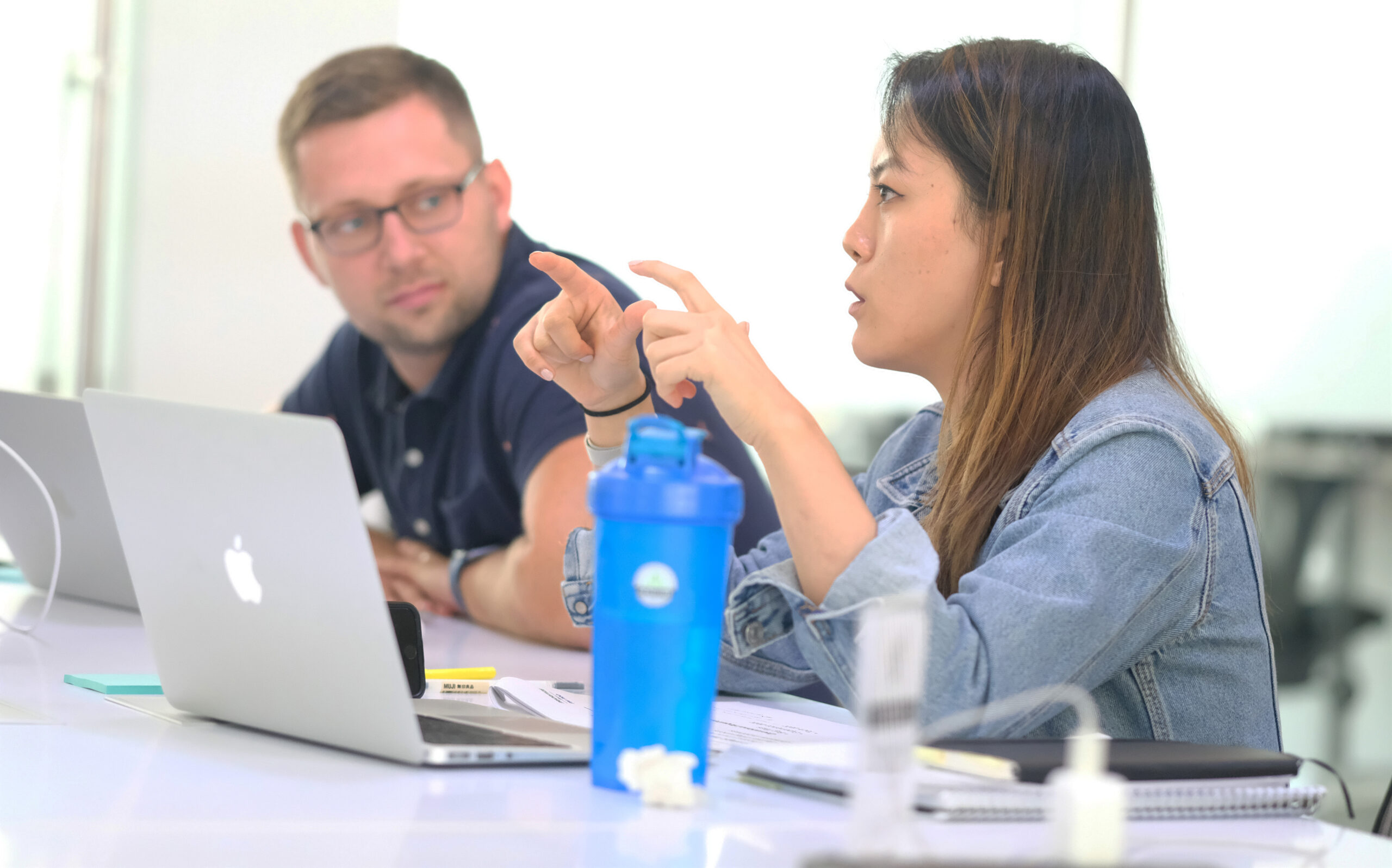 From helping you structure personalized career strategies to providing you with relentless motivation when you need it most, you will always have the support you need to become a successful product manager and land a job as soon as possible.
Product Gym in-residence career coaches help you reach your career goals faster by:
Customizing an effective career-management strategy.

Assisting with self-assessment exercises.

Providing a suite of tools to research industries and job functions.

Developing necessary career skills (e.g., resume writing, networking).

Teaching interpersonal presentation strategies through mock interviews.

Evaluating job offers and teaching negotiation techniques.

It provides strategies to leverage your strengths and industry experience to transition into the best Product Manager role for you.
The Product Gym Lifetime Membership
Product Gym members enjoy full access to our senior member network for job searches and connect with local members, past and present. We have 1000+ members worldwide, with a substantial majority in the Greater New York City Area and San Francisco Bay Area. We proudly coached members from all US States and Territories, UK, Canada, Germany, France, Sweden, Australia, South Korea, Mexico, and many more!
It's safe to say that we know how product management recruiting is done all around the globe!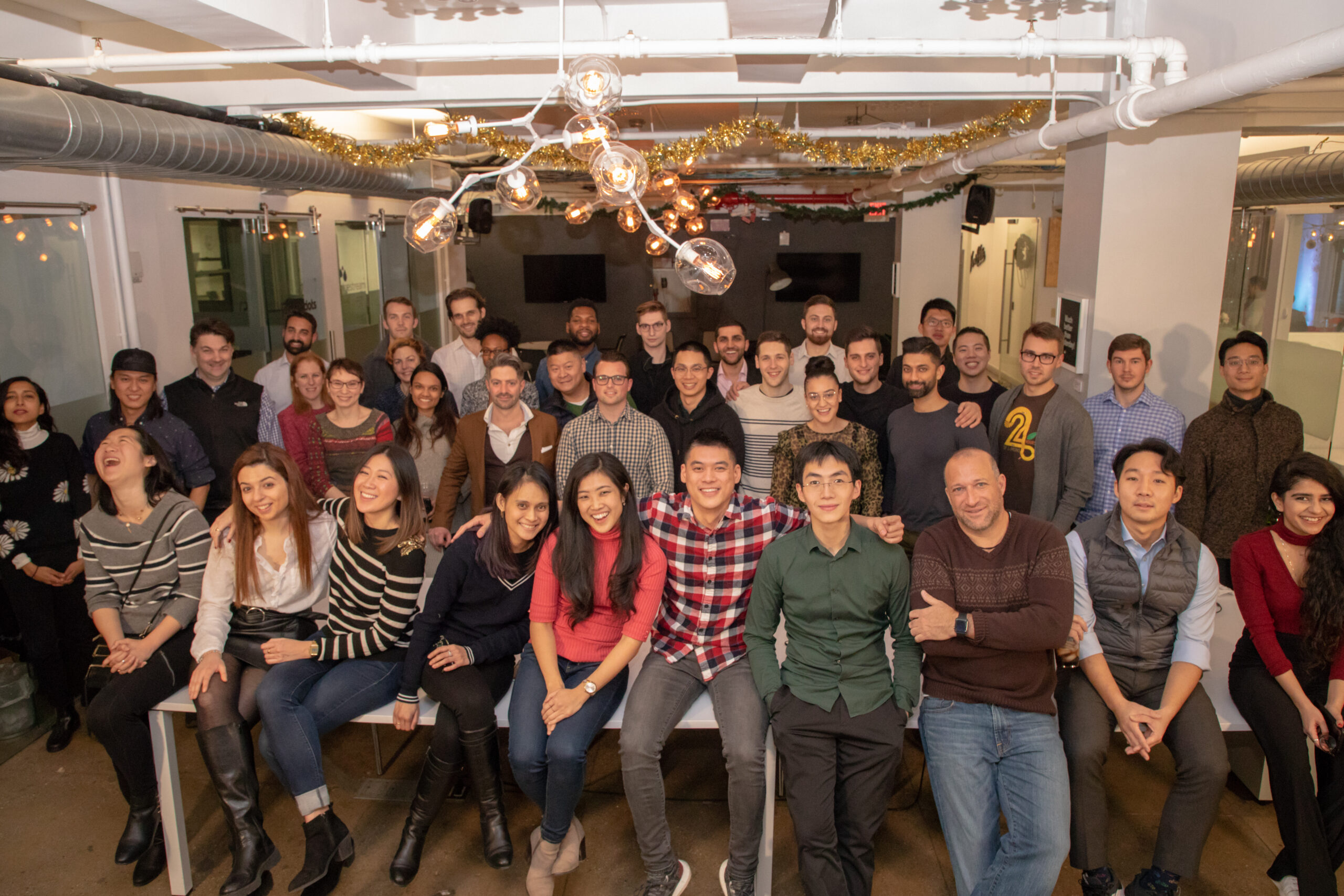 Currently, close to 1 in 4 of our members are landing offers at companies our senior members are presently working at right now. Having the chance to build industry connections as you go through a product management program is invaluable.
Referrals to Technical Recruiters and Staffing Agencies
We also introduce you to an approved list of technical recruiting vendors. With this list, you do not have to worry if the recruiter you are working with has your best interests at heart: we've taken care of it.
Technical recruiters work with companies of every size to ensure they onboard only the best Product Managers each local market offers.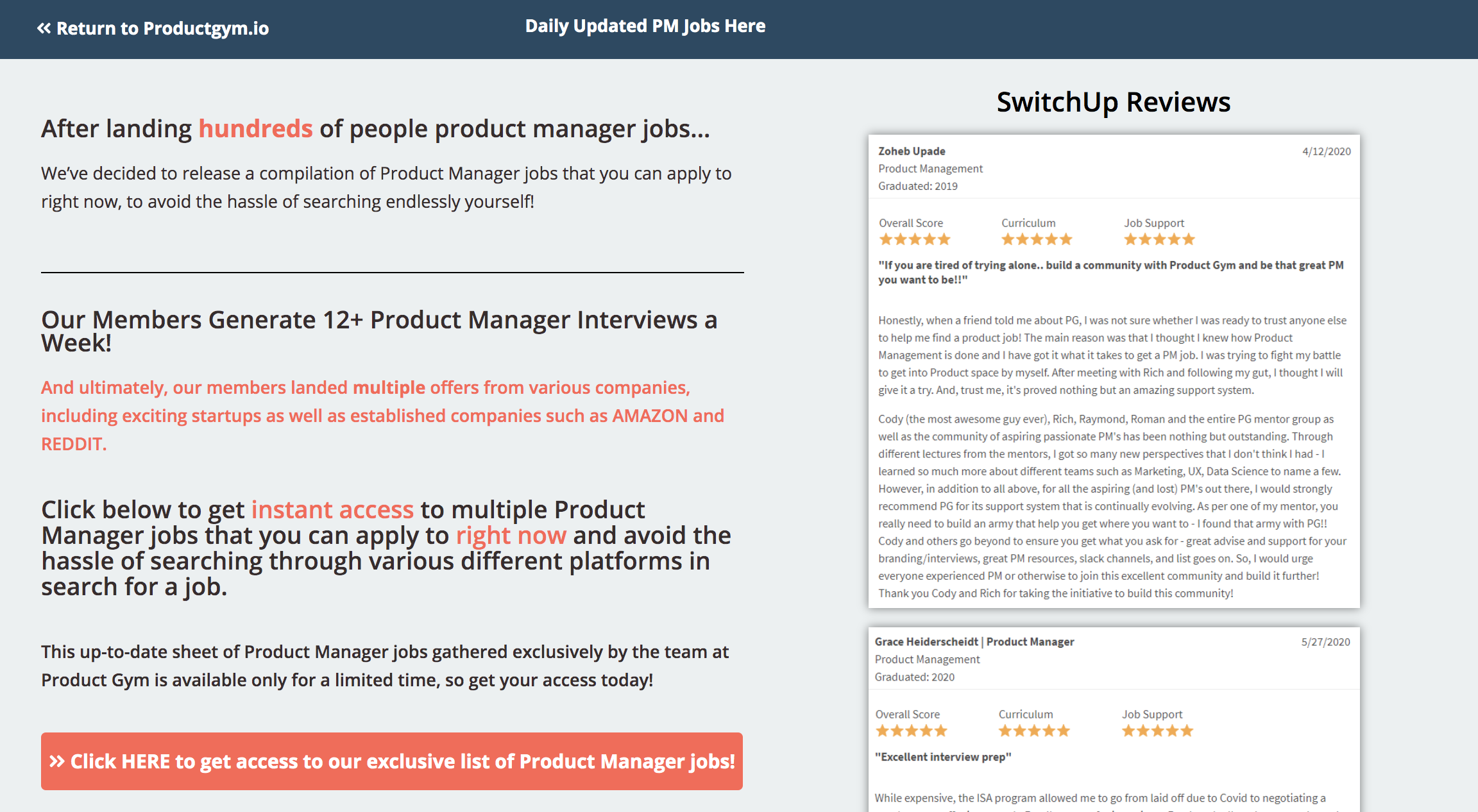 On-Campus Recruiting
Product Gym's on-campus recruiting services are available to all of our members. Given the position of expertise we hold in the marketplace, companies from around the country often reach out to us looking for product manager hires with specific experience.
Our members are the first to hear about these opportunities and therefore have the advantage of applying to these positions before anyone else, giving them a higher chance of getting hired!
Member Portal 
Product Gym members have full access to Product Gym's proprietary web-based career-management resources. Our online repositories provide a wealth of content specifically targeted to the needs of Product Gym Members, including:
Comprehensive practical information

Worksheets

Articles

Databases

Online Guides

Relevant Resources

Videos of past classes
Branding 
| | | | | |
| --- | --- | --- | --- | --- |
| Candidate Branding | Product Gym | Product School | General Assembly | Thinkful |
| Custom Resume Revamp | Yes | No | No | No |
| Custom LinkedIn Optimization | Yes | No | No | No |
| Custom Cover Letter Revamp | Yes | No | No | No |
| Tailored Backstory | Yes | No | No | No |
Our philosophy at Product Gym is simple: get your branding materials (that's your resume, LinkedIn, Cover Letter, and Backstory) ready as soon as possible so that you are prepared to apply to positions. When it comes to your career, you have no time to waste!
Once you enroll in our product management program, submit your branding materials, and actively cooperate with your career coach, you'll receive their revamped versions in seven to ten days.
Custom Resume Revamp
Transitioning into product management and generating interviews can be difficult when you don't have much relevant experience to work with. After joining Product Gym's product management program, you start with a consultation from us to help you completely revamp your resume.
At Product Gym, we understand how recruiting works and how Product Management hiring teams shift and sort through talent.
We will help you with branding and optimizing your resume so that your applications can pass through the resume bots that serve as the gatekeepers between you and the product manager job of your dreams.
Every resume we advise on is designed to help you go mass market; that way, you do not have to waste your time spending hours on end customizing your resume for targeted positions that you may never hear back from!
Custom LinkedIn Profile Optimization
Did you know that 80% of the Product Manager positions out in the market are not even posted on job boards?
These positions are exclusive in that companies use specialized technical recruiters and headhunters to scout out new hires. Your LinkedIn profile only has one purpose: to help generate more interviews that you care about. For those of you coming from accounting, banking, consulting, finance, sales, marketing, and other niche roles, you are probably already receiving LinkedIn Inmail Messages about roles that you do not care about. Product Gym will help optimize your LinkedIn profile for the positions that you do care about.
Custom Cover Letter Revamp
Cover letters still matter, and that is why Product Gym will help you write one. Don't underestimate the importance of a well-written cover letter; most Product Managers will not hire Product Managers without a well-constructed cover letter.
Tailored Backstory
We will also help you create a tailored backstory that will help sell your background and strengths. This way, you have a tailored pitch to go into every interview. A customized background that highlights your strengths rather than your weaknesses will dramatically differentiate you from your competition.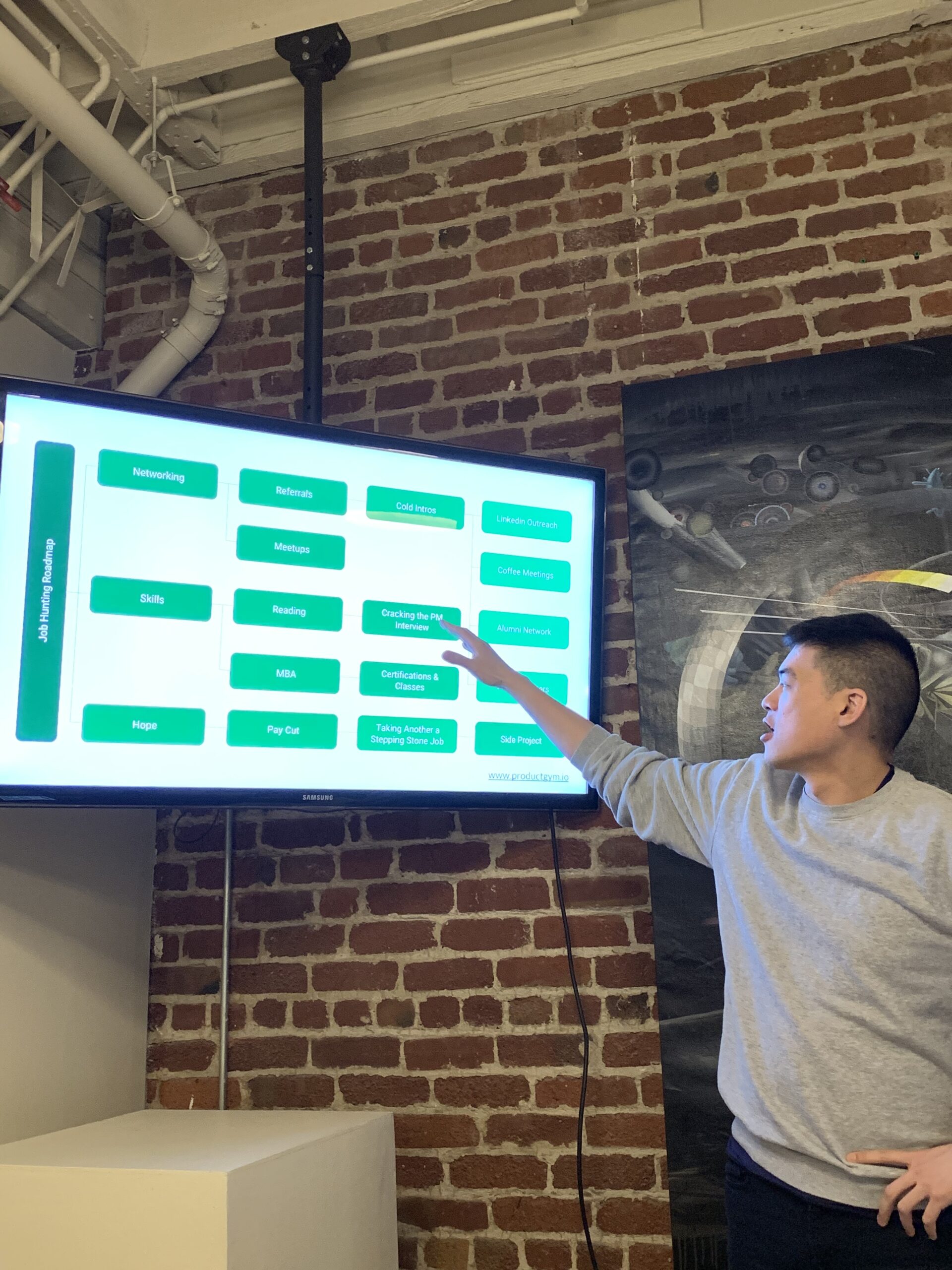 We know that many Product Manager candidates who don't come from a formal Product Manager background struggle to develop a compelling elevator pitch, and that's where we come in! Our product management program includes pitching sessions and one on one backstory consultations: we will make sure that you walk into every interview confidently!
Application Support
| | | | | |
| --- | --- | --- | --- | --- |
| Application Support | Product Gym | Product School | General Assembly | Thinkful |
| Scalable Application Methodology | Yes | No | No | No |
You will start applying 10 to 14 days after you enroll with us. Our competitors will encourage you to apply to positions towards the end of your class or even after your class has ended. How in the world does that make sense?
The only leverage your product management program offers you is the insight they can provide for you during actual product management interviews. Our members apply within 10 to 14 days because we understand that it takes time for hiring teams to get back to your application.
Scalable Application Methodology
You can only land multiple Product Manager offers within a couple of months of applying if you apply to enough places!
Our proven application methodology allows you to apply to 60 to 100 applications in less than 1 hour. You are busy, and we appreciate that. Spending hours on end applying to positions is not scalable, so we created a process where you can achieve scale with your applications.
Interview Support 
| | | | | |
| --- | --- | --- | --- | --- |
| Interview Support | Product Gym | Product School | General Assembly | Thinkful |
| Start Interviewing Now | Before Class Starts | After Class Ends | After Class Ends | After Class Ends |
| Real Interview Feedback | Yes | No | No | No |
| Vault of 1000+ Company Product Management Interview Questions with Answers | Yes | No | No | No |
| Digital Interview Flashcards | Yes | No | No | No |
| Case Study and Interview Assignment Support | Yes | No | No | No |
Start Interviewing Now
In addition to teaching the essential skills required to become a successful Product Manager, Product Gym emphasizes helping you secure interviews so you can land the right Product Manager job faster.
The application, as well as receiving a response from the company you applied for, takes time. It can take as long as four to six weeks. You must apply to as many jobs as possible so that you can start interviewing immediately. Anybody that has aggressively job hunted before understands that if you apply for a job today, that does not mean that you will hear back tomorrow or even this week.
You will be able to start generating interviews within 21 days after you enroll with us, while at Product School, General Assembly, and Thinkful, you won't begin interviewing until after classes end.
Interview Feedback
Since our inception, we have been able to develop a strong vault of product management interview questions. We have provided feedback to all the interviews our members do to help them understand what they did well, what they need to improve, and how.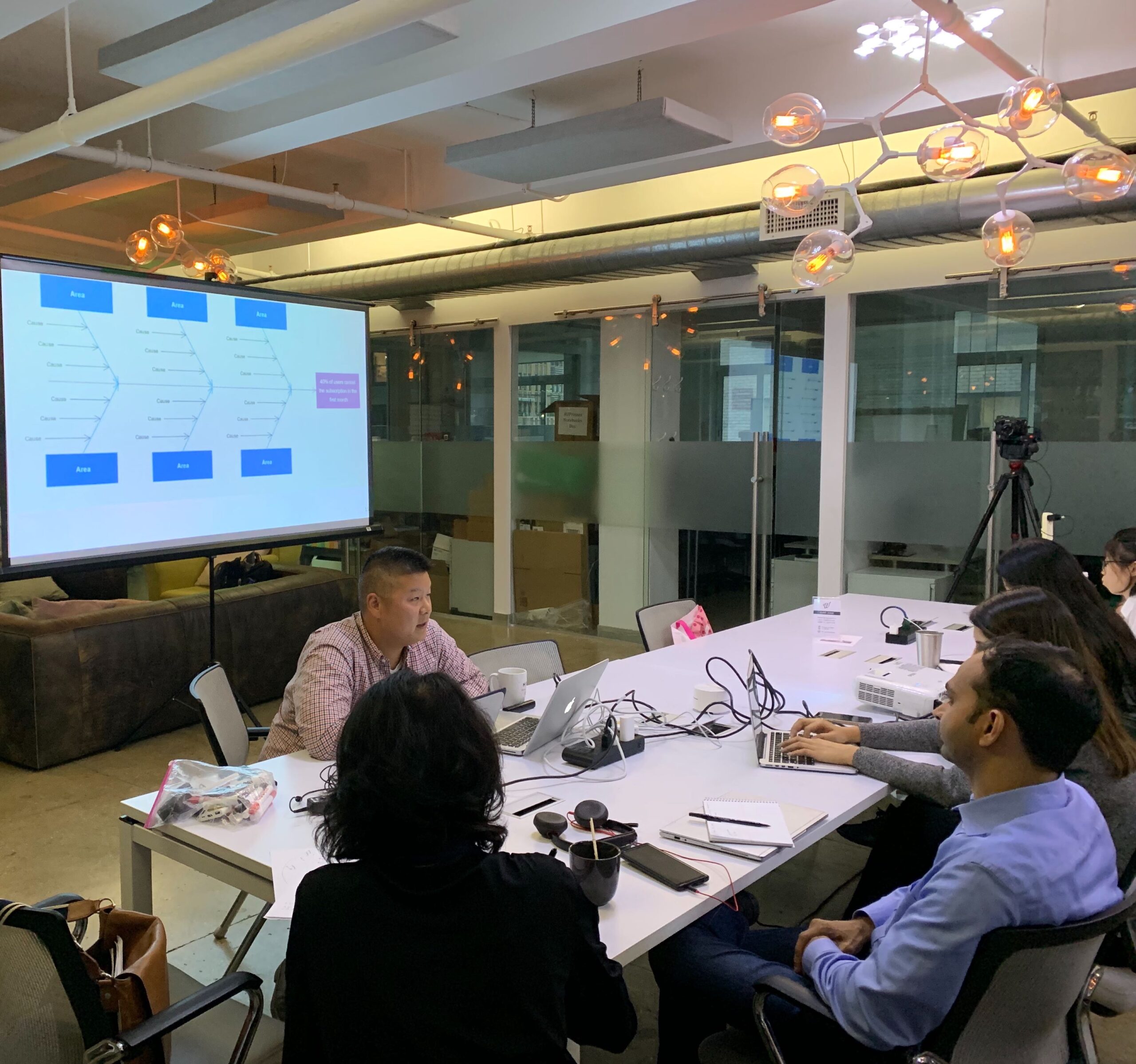 Case Study and Interview Assignment Support
There are four rounds to every product management interview. Case studies and interview assignments have become more prevalent between the second round phone call interview and the third round onsite interview.
This is crucial to the success of any product manager candidate in the market. Neither Product School, General Assembly nor Thinkful provides their students with any support in this area.
We are so passionate about getting all prospective Product Managers the guidance they need to win the gruelling case study round that we publish free videos on how to solve popular case study questions:
Product Management Program Education & Skills Support
| | | | | |
| --- | --- | --- | --- | --- |
| Course Content | Product Gym | Product School | General Assembly | Thinkful |
| 5 Hour Technical Engineering Fundamentals and Interview Workshop | Yes | No | No | No |
| 5 Hour Product Design Fundamentals and Interview Workshop | Yes | No | No | No |
| 5 Hour Data Analytics Fundamentals and Interview Workshop | Yes | No | No | No |
| 5 Hour Product Marketing Fundamentals and Interview Workshop | Yes | No | No | No |
| 5 Hour Product Strategy Fundamentals and Interview Workshop | Yes | No | No | No |
| 5 Hour Culture Fit and Behavior Fundamentals and Interview Workshop | Yes | No | No | No |
| Subject Matter Experts as Instructors | Yes | No | No | N/A |
| Class Duration | 6 Weeks | 8 Weeks | 10 Weeks | 6 months |
| Class Access | Lifetime | Lifetime | Class Duration | Class Duration |
| Career Support | Lifetime | Class Duration | Class Duration | Class Duration |
| Enrollment | Anytime | Scheduled | Scheduled | Anytime |
Our product management program is 100% dedicated to helping you ace the interview and crush it on the job. Our vault of product management interview questions has given us very actionable insight that the problems you are asked pertain to the job you will be hired to do.
What you'll learn during a product management program is essential when making a decision. All four program options will offer education in critical product management skills, so how are they different?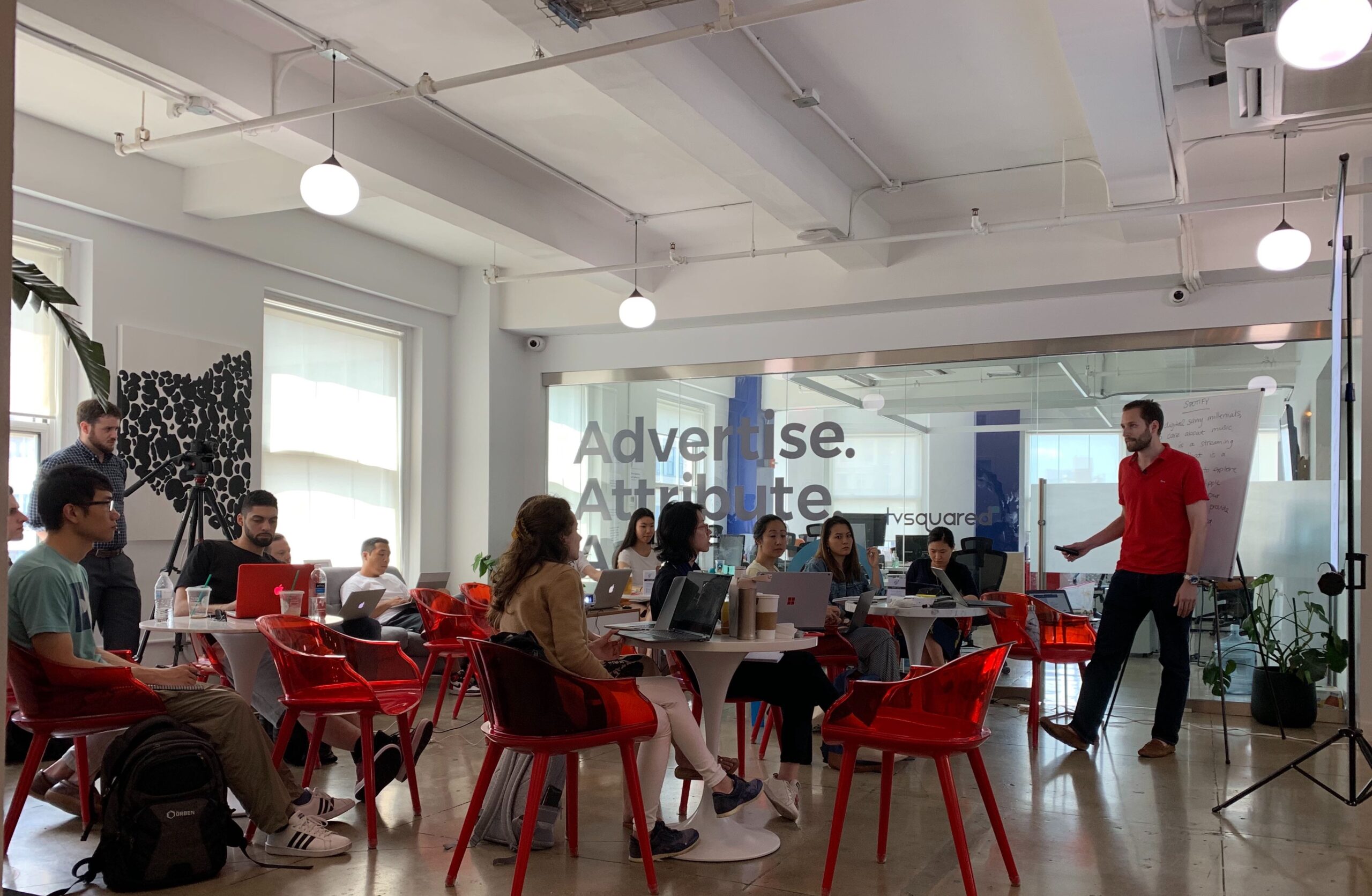 Product Gym Program Content 
At Product Gym, we understand the importance of the job interview. Teaching you how to prepare for it is one of the things we focus on. You will learn what is typically needed from you in an interview and receive feedback on your performance. You will also gain access to a vault of over 1,000 interview questions and answers for you to practice with.
Along with the vault of interview questions available to you, we also offer several different interview workshops to get you ready for the real thing.
Our weekly 5 hour workshops allow you to understand how these fundamentals relate to the interviews covering technical engineering, product design, data analysis, product marketing, product strategy, and culture fit and behavior.
Product School Program Content 
Product School does touch on how to search for a job. During the course's last week, they teach job search strategy and interview for product management jobs. But for people transitioning into product management, one week is not long enough to master the product management interview.
General Assembly Program Content 
At General Assembly, the essential Product Manager skills are all that you will learn. Their last week of the course does touch on the job market's realities, but there is nothing to help you land a product management job.
Thinkful Program Content 
Similar to General Assembly, Thinkful mostly focuses on essential skills. Therefore, they allocate the first four months of their curriculum to introducing PM practices, product discovery, building products, and launching and iterating on products. They give the final month to assigning you to a career coach to help you navigate your job search.
Product Gym Instructors
Product Gym offers product management skills development from subject matter experts. These are people that know the subject in a professional capacity better than anybody else and teach aspects of the job that are specific to their skillset.
In other programs, there is only one instructor throughout the entire duration of the product management program, which may cause the instructors to lose interest after a few weeks. At Product Gym, we have subject matter experts for every category you can imagine. We can create new classes based upon demand, which our competitors are unable to do.
Furthermore, half of our instructors were members themselves and have secured Product Manager jobs with our program. They're equipped with first-hand experience and inside knowledge to help you succeed.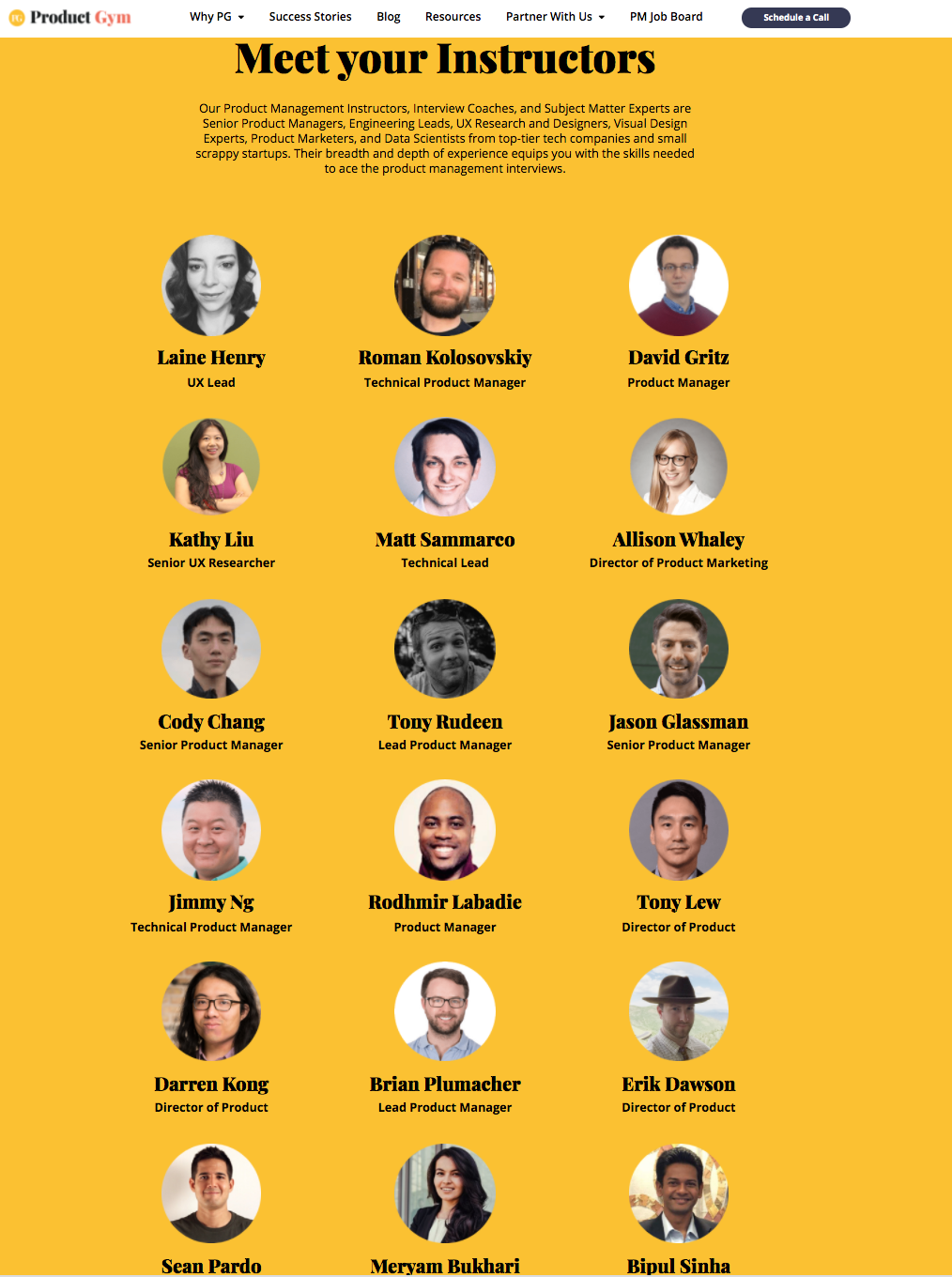 Product School Instructors
At Product School, you have one lead instructor per class. This means that if you need help or advice, Product School limits you to only one person to contact. While the instructor might be a Product Manager with a significant amount of knowledge, they might have trouble getting you the help you need when they have an entire class coming to them with demands on their time.
The instructor will most likely be spreading themselves too thin, and you may slip through the cracks and not receive the help you need.
Thinkful Instructors
Thinkful doesn't publicly disclose any information about their course instructors, and therefore, there is no way for us to do this analysis.
General Assembly Instructors
General Assembly is the largest product management company out of the four. Yet, they still have only one instructor. This means that the instructor handles even more students than at Product Gym or Product School, making it even harder for you to receive advice and get personal help.
How Are We Different?
One thing missing in both Product School and General Assembly, in regards to instructors, is variety. Product management requires you to be proficient or at least knowledgeable in multiple areas of expertise, and no one Product Manager is perfect.
Some Product Managers will be better suited to teach you certain aspects of the job than others. With only one lead instructor, there is no way to ensure that you are getting the best possible instruction for every distinct aspect of product management.
This is where Product Gym shines. Similar to our competitors, our course has one lead instructor. However, in addition to the lead instructor, you will also be taught by subject matter experts, including:
Technical and Software Engineering Leads

Product Designers, UX Designers/Researchers

Data Scientists

Product Marketing Managers

Product Strategists
They will co-teach the course with the lead product management instructor by focusing each of their respective 2.5-hour classes on the subject they are professionally skilled in, allowing you to get the most out of each type.
We wanted to give you this advantage because the most challenging part of the job-hunting process is the onsite interviews. We take your time seriously when it comes to interviewing. Product management onsite interviews can last anywhere from 2 to 5 hours.
How much time can you take off your day job before becoming blatantly obvious you are looking for another job?
We figured that the best possible advantage we can offer your job search and career development is to invite all the different stakeholders you will have to interface with daily as a Product Manager.
The better you can understand how these stakeholders think, no matter what question you are asked during the onsite interview, you can always answer the questions with clarity.
As mentioned before, Product School limits each course to one instructor. It would be hard for anyone to keep up with how each student is doing on an individual basis, and you might not receive the support you need all the time.
However, General Assembly provides course producers and teaching assistants to help support their students, so they do have an advantage over Product School and potentially Thinkful in this category.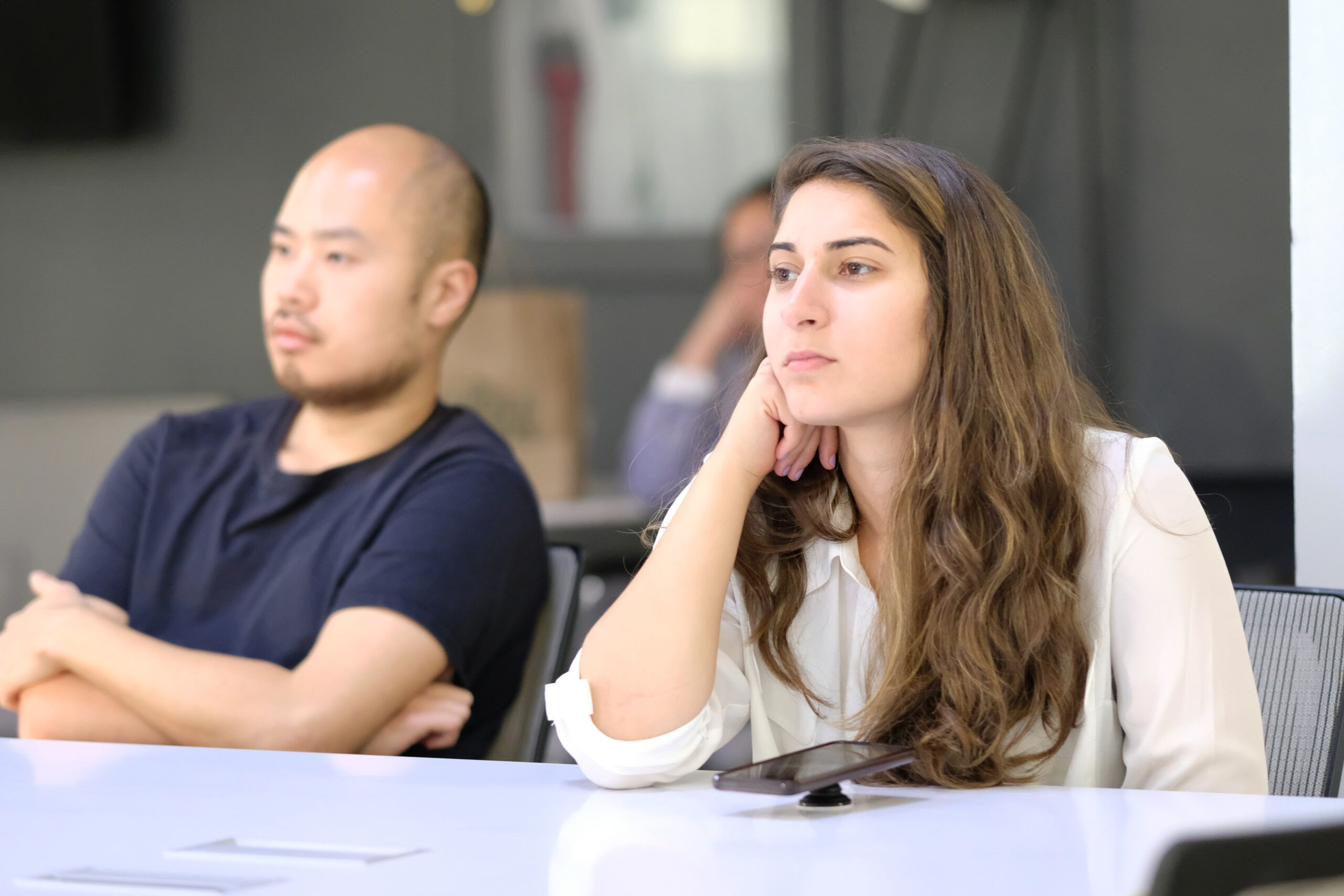 Class Duration
Close to 43% of our members come from Product School and/or General Assembly. Although our members generally report having a positive experience in these programs, they found it challenging to secure Product Manager interviews and job offers after completion.
All of our members can access our classes for an additional 12 months after their course has ended. The reason for this is that we understand that your transition may last a while, depending on the amount of time you have to interview.
Upon your enrollment, we put you directly into a pre-course so that you're not waiting for your class to start. Product management is not about staying still, so why should you?
With a full-time job and other responsibilities, it can be hard to find time to take a full-time product management program. For this reason, our program is part-time, meeting after your day job twice a week. While this is also the case for both Product School's, General Assembly's, and Thinkful's course, the length of the course itself is what separates us.
The courses at Product School, General Assembly, and Thinkful last for eight weeks, ten weeks, and six months, respectively. Product Gym's classes only last for six weeks, making it the shortest and most flexible course available to you. We waste no time teaching you the ins and outs of product management and will help you get your resume ready for applying as soon as possible.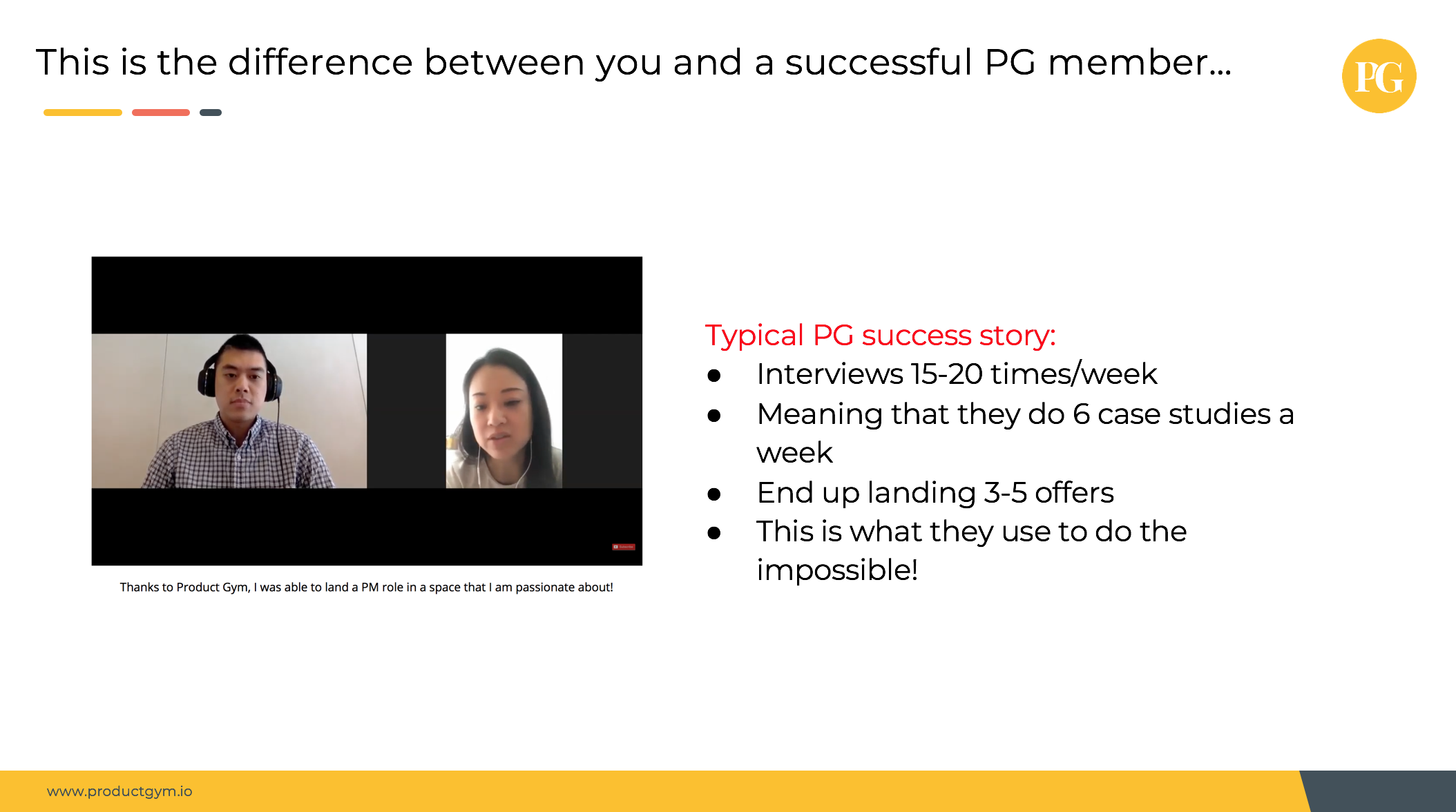 Class Access and Support
Being the shortest course between the four companies, Product Gym focuses on more robust topics in the transition to product management while cutting out the unnecessary, such as two weeks of public speaking training.
As a bonus, Product Gym is the only program that will give you lifetime access after the program has ended. It would be unrealistic to say that every person who enrolls in a product management program will land a job within the course duration, regardless of which one you choose.
We are aware that some people might take more time to find a job than others, so we give our members lifetime access. At Product School, you are also given lifetime access to the course material. At General Assembly, your class access ends when the course does, which means when your 8-10 weeks are up, you will not receive any more help, whether you found a position or not.
We know that getting a Product Manager job takes more than studying the resources. We proudly coach our members who have successfully landed a PM job to help them land better opportunities or help them during tough times when they face bad surprises.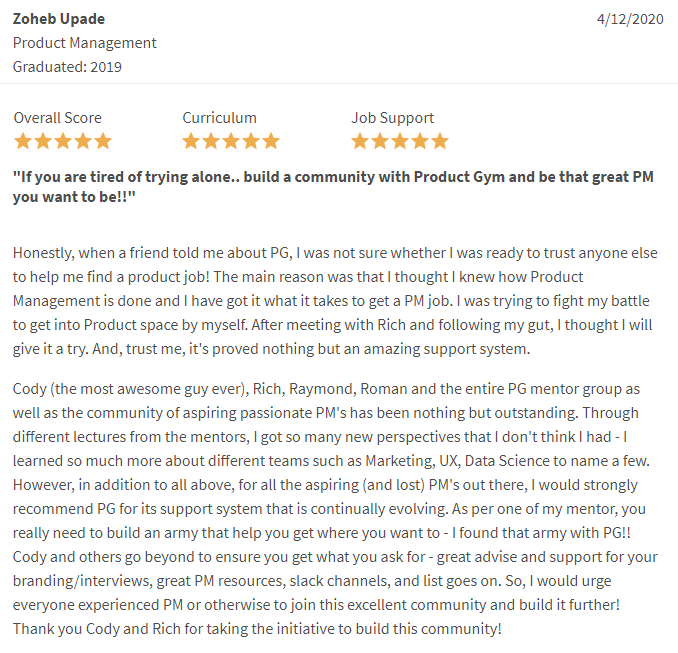 Enrollment 
You can enroll anytime that works best for you and still receive the full six weeks of instruction.
At Product School and General Assembly, the courses have scheduled start and end dates, so if the dates they provide don't work for you, you're out of luck. Thinkful is entirely online, and therefore it's more flexible.
With Product Gym, the course starts when you want it to.
How Did the Product Gym Program Change Post Covid?
The whole world experienced a huge shock when the global pandemic hit. Life stopped for a long time, and everyone was forced to stay isolated. While Product Gym already offered online live courses and webinars for members who aren't physically located in NYC or the Bay Area, we are now fully online, given that your safety matters the most.
We strive to give the best quality education and career coaching services, and that's how we doubled down our live webinars, free online resources, and one on ones with our career coaches.
This period has been stressful, and job hunting was never this challenging before. However, we optimized our instruction strategy to help people land their dream jobs in the shortest amount of time. We made partnerships with many companies, recruiters, and lead product managers to provide you with the best possible services throughout this time.
We also helped and currently help our members land real offers that reward them with the amount they deserve, no matter how bad the economy is.
Some of our senior members were laid off or decided to revamp their careers during this time, and we provided coaching to them to be with them during these challenging times.
Overall Experience
We will let the market determine which product management program is the best fit for you. Switch Up has long been regarded as the Yelp of the Product industry, and you will indeed find all the answers you need in the links below.
Product Gym Switch Up Review Page 
Product School Switch Up Review Page
General Assembly Switch Up Review Page
Big Obvious Disclaimer
This content was written by the Product Gym team. Fun fact: this program was built by our founder, Richard Chen, after his experience as the Campus Director for Product School's New York Campus. Product Gym was not created to compete with Product School but to serve the needs of a more specific target. Product Gym's objective is to "make sure you learn in an efficient way how to land a Product Manager job."
Want to learn more about us? Schedule a free consultation with us today!