PM Job Hunting
Product Manager Job Hunting
Online courses to help you land the Product Manager job of your dreams!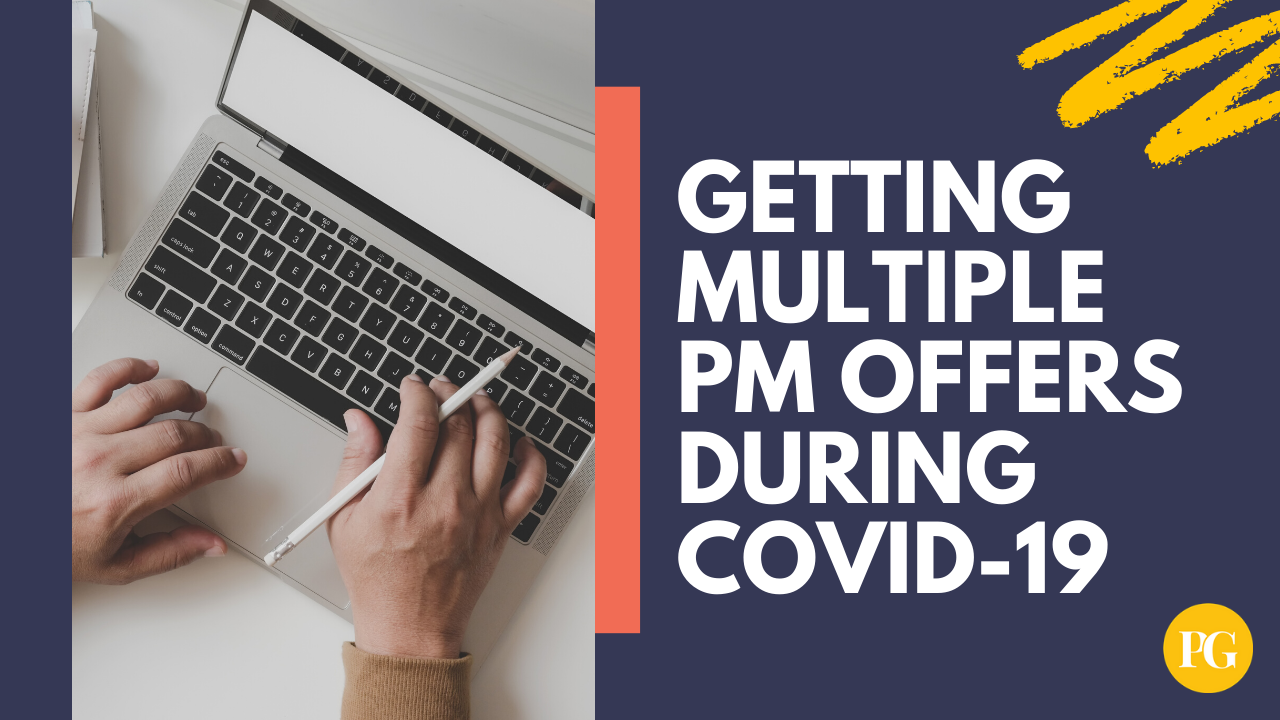 Getting Multiple Product Manager Offers During COVID-19
What You'll Learn:
Dealing with Elusive Companies
Understanding Recruiters During COVID-19
Mastering the Video Interview
Selling Yourself as the Right Product Manager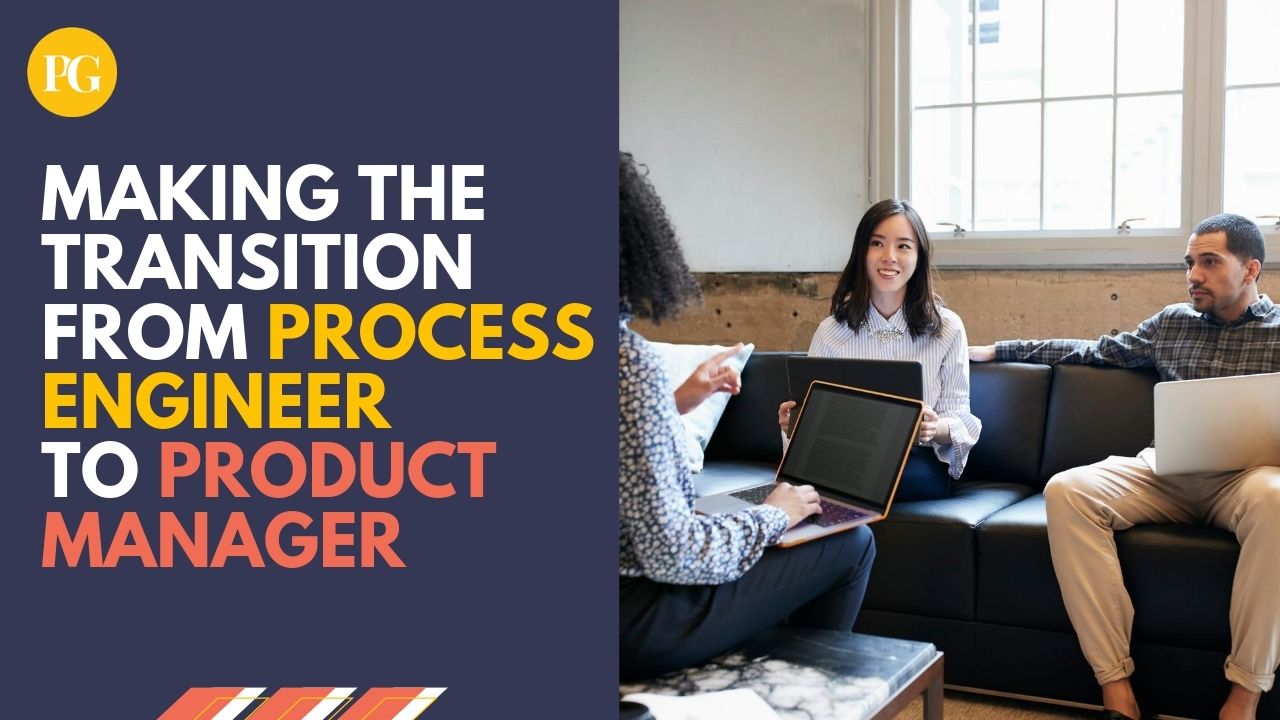 Making the Transition from Process Engineer to Product Manager
What You'll Learn:
Is Product Management Right for You?
How to Develop a Bulletproof Mindset
The Essentials of Applying for and Getting the PM Job
A Day in a Life of a Product Manager
Technical Skills that Every Product Manager Needs
How to Create Your Action Plan
"I'm so glad I joined Product Gym! Their instructors provide fantastic lessons on a variety of topics that a product manager could encounter. Cody and Rich are both hilarious and incredibly supportive, often going out of their way to make sure I have my questions answered. My favorite part of the program has been the community/ fellow students. Everyone is so incredibly kind and generous with their knowledge."

Josephine Leung
"I actually searched online for different PM courses and finally chose Product Gym. It turned out that my choice is correct.
Product Gym gave me great help for interview preparation and helped me landed PM job in big tech company. In my opinion, Product Gym helped me in 3 different perspectives:
(1) Job Application Strategy: The application strategy Product Gym taught me increased my interview opportunities tremendously, it helped me save a lot of time and energy so that I could focus myself on interview preparation.
(2) Interview Preparation and Practice: The product manager talks in Product Gym and interview preparation strategy gave me insights into domains that I was not familiar with. I got a lot of useful suggestions from experienced product managers during the talks too. I think this process will help a lot of people who are new to PM career.
(3) Salary Negotiation: Thanks to the hand holding help from Product Gym, I got strong support and finally go with a good offer with satisfying salary."

Evonne Chen
"Product Gym is a vital piece of a Product Manager's toolkit. You need to know what the journey looks like to break into this field or to advance. No other school will teach you the tactics that you need to deploy to productize yourself. I only wish I would have found this group earlier I could have saved myself a lot of grief."

Justin Fowler
"While expensive, the ISA program allowed me to go from laid off due to Covid to negotiating a 100% remote offer in a month. It's hard work, but paid off. Excellent prep for interviews. Frank real talk and support about the offers and the state of the market. Being able to attend both the zoom classes AND access previous sessions at anytime was really helpful in interviewing."

Grace Heiderscheidt
"Let's be honest - breaking into product management isn't easy. Product Gym provides a no-nonsense program that encompasses all facets needed to help you make the transition - from resume/cover letter help, thorough interview prep, and online classes taught by Product experts to train you how to speak the language of a PM. Within my first month of joining PG, I already had a new resume/cover letter and was receiving interview invites from over 10 new companies per week. If you're looking for tactical strategies to break into product management, while surrounding yourself with a community of other like-minded individuals, then definitely consider joining Product Gym."

Helen Wei
"An incredible program that actually works to bring you to PM offers!
Although I had a couple of years of PM experience was, I found that it's not enough to be an experienced PM to ace an interview. I joined Product Gym to learn how to play and win this "interview game," as I haven't been interviewing for a while. It was my best investment decision I made for my career advancement! It allowed me to learn the skill of interviewing itself. Product Gym teaches you what really works and what doesn't to get a PM job.
I landed several PM offers after 3 months of training and interviewing while on a full-time job.
First, the curriculum covers all essential PM topics and even more. The instructors are knowledgeable, supportive, friendly, and willing to help. Second, coaching calls are extremely helpful. Oliver, who conducts calls twice a week, answers questions related to interviews. That is an awesome resource for preparing appealing stories for behavioral questions, which you will get a lot during interviews. Third, community support is tremendous! There several channels in Mattermost, where members share useful materials, exchange their experience, and help each other!
I was really skeptical about signing in, but now I definitely recommend Product Gym to everyone who is looking for a PM job!"

Victor Bogomolov
"I'm a great PM and I also thought I was a great interviewer. After a few final rounds that didn't go my way Product Gym identified and solved my problem, quantity. During every interview process I had beforehand I knew all my eggs were in one basket, if I didn't land that job I was back to square one.
With PG consistently had a number of interview, this took off the pressure in having the preform each time (which I did once the pressure was off). They also gave me a step by step guide in how to land the offer, email templates, exactly how to answer specific questions, they know what make companies tick.
I not only was able to land the offer but also learned a skillset that I'll be using many times in the future. I'm confident I'll always be able to land a new role when I'm ready for a switch."

Zachary Blank