Have you ever wondered why analytics, and product analytics, in particular, have been an increasingly essential tool for Product Managers? Why do successful companies put the most emphasis on the data behind the product? The answer is simple: product analytics is the most reliable way of understanding what makes and or breaks the product. After all, numbers never lie!
But what exactly is product analytics?
Heap, a trending product analytics tool, puts it best: "product analytics is a robust set of tools that allows Product Managers and teams to assess the performance of the digital experience they build." Product analytics tools are powerful agents used to summarize and measure users' interaction with software applications and websites.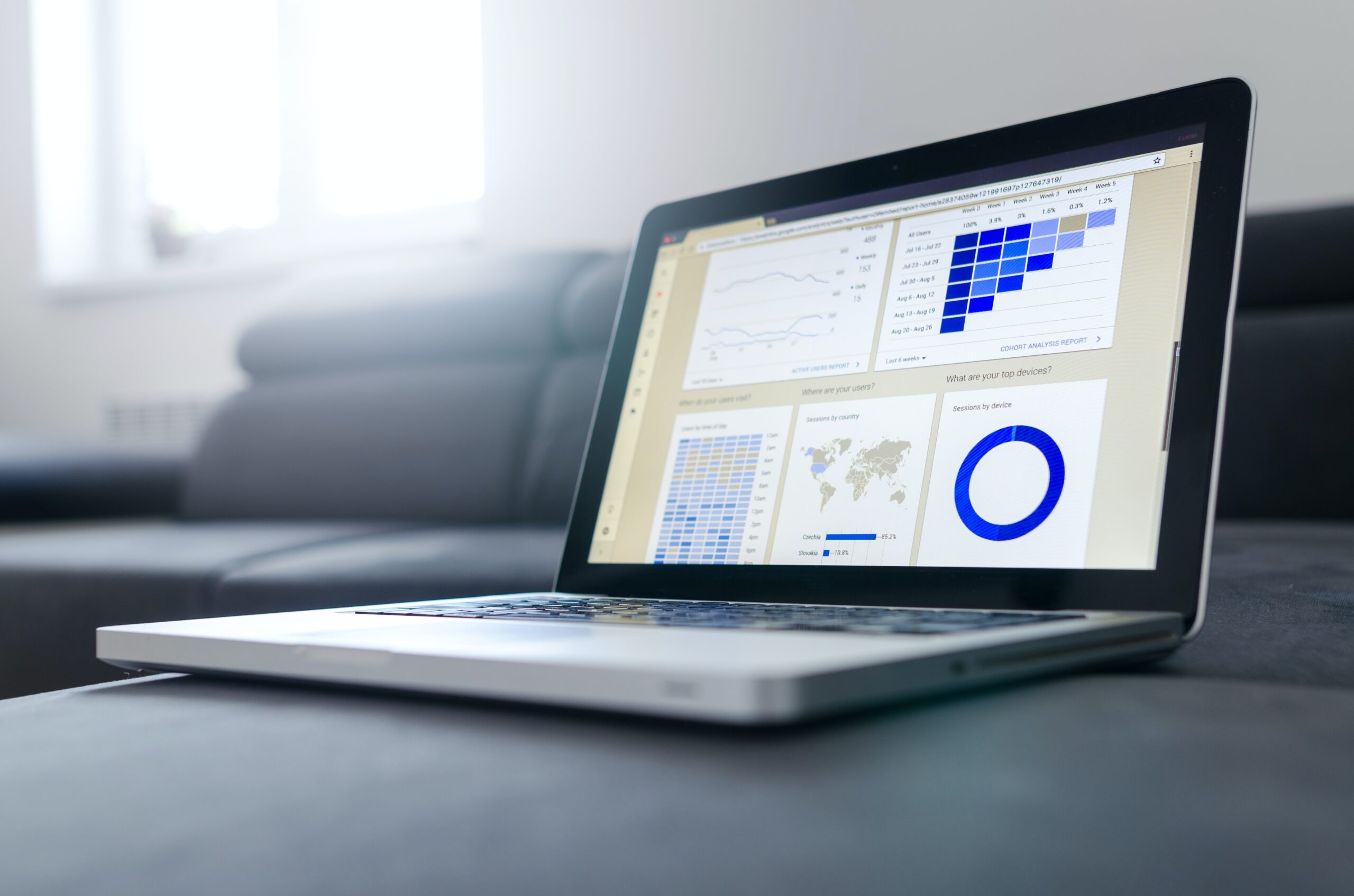 Now that we know what product analytics are, let's see how technology helps us.
According to Product Collective, product analytics tools are useful because they help a Product Manager gain insight into how, why, when, where, and what the user uses. They provide the most accurate information on how the product is being used. Thanks to them, Product Managers can use measurable and precise data to make decisions rather than just instincts and guts.
Product analytics is useful because it helps a PM understand how they can improve the users' interactions with a product, optimize the performance of a product, recognize problems, and convert and track all the insights into useful data. This helps improve the product and leads to increased acquisition by new users, activation, and retention of old users.
There are many product analytics tools available in the market, and in the next section, we will take a closer look at the ten tools we have ranked.
Google Analytics web analytical tool was created in 2005 by Google to track website traffic and records. It is a digital marketing tool, but Product Managers can still use it to track the behavior of users and visitors on a website and provide useful data and insights. The advantage of using google analytics is that it can be easily integrated with other products by Google, such as Google Search Console and Data Console.
There are reported to be over sixty-five thousand companies that use google analytics, and examples of such companies include Slack, Uber, Spotify, Airbnb, and obviously, Google itself.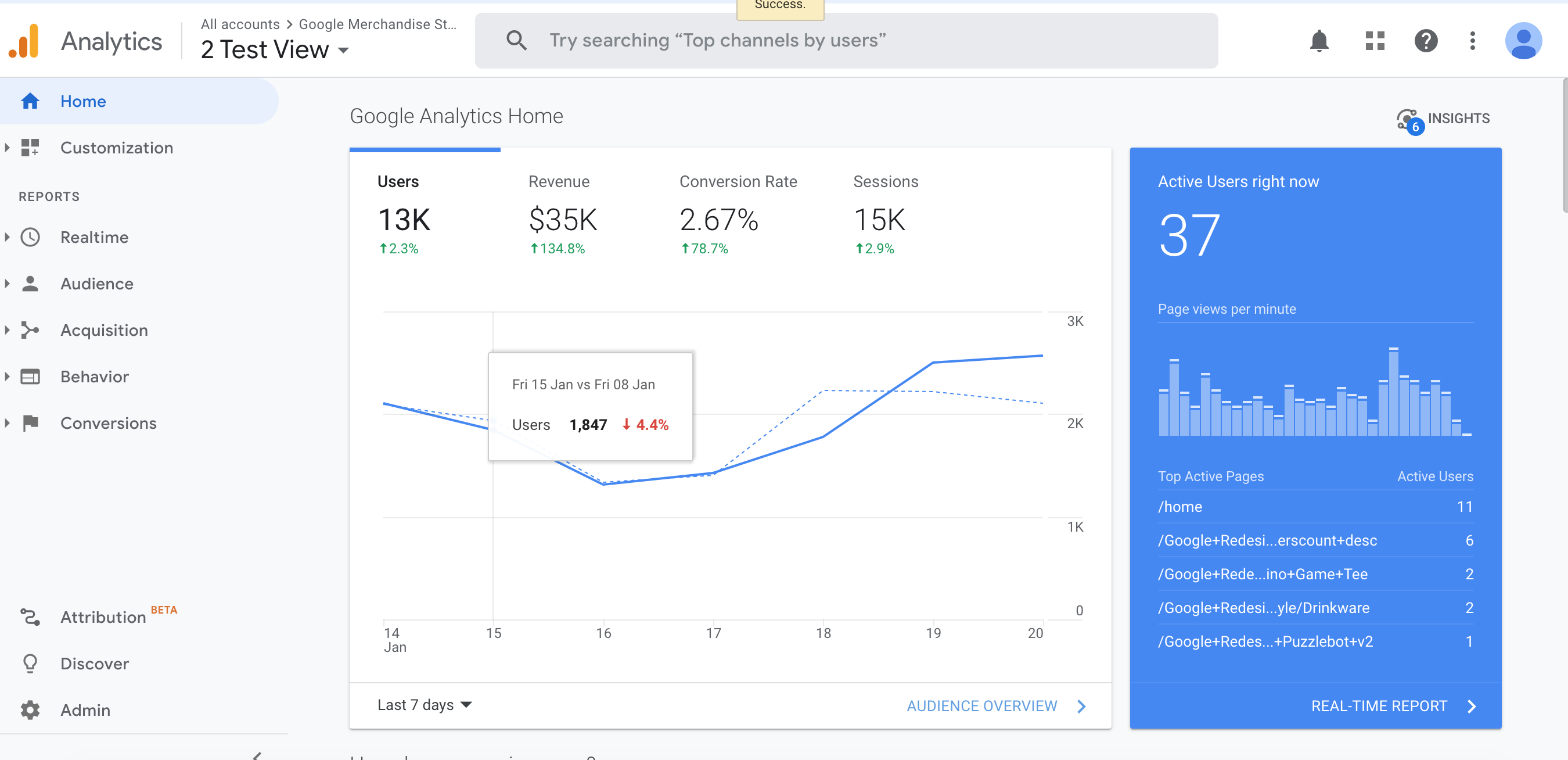 Pendo as an analytic tool provides intelligence to a Product Manager and team on how visitors to a website and users of a software app interact with it.
It provides information on which features are frequently used or ignored, how long they engage with your product, and which features confuse or interest users. Pendo can be used by teams that develop software to sell. Those who maintain a website know which features resonate with its users and incorporate them to improve the users' experience. Pendo offers a series of tools for developing apps, such as insights, sentiment, guidance, and feedback.
This tool is used by a couple of companies and startups such as Dude Solution, OpenTable, CISCO, LabCorp, and many more! One of the reported limitations of Pendo is that it doesn't track contents or text entered into cells by users.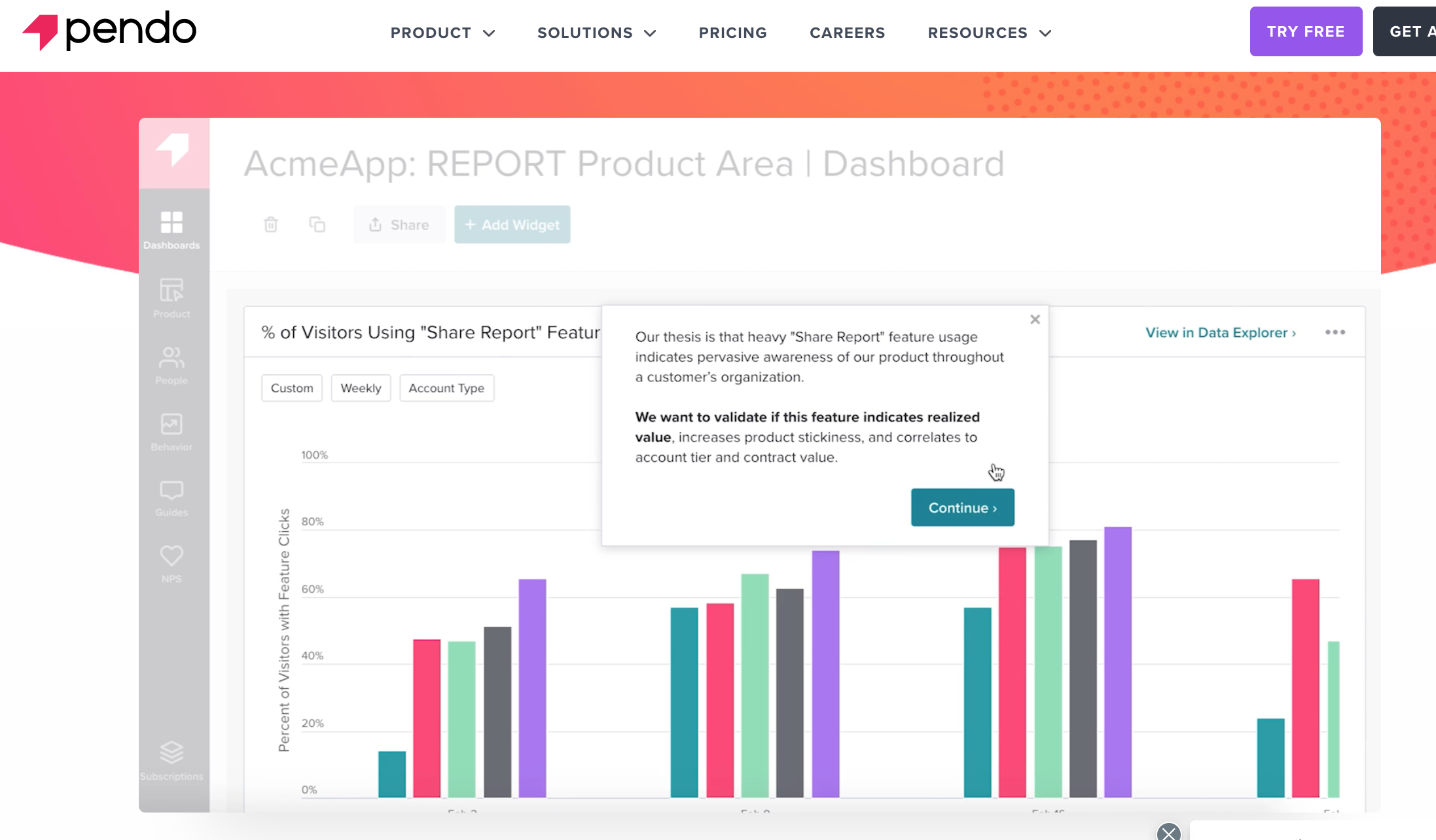 As a Product Manager, Mixpanel helps you determine what matters the most to users, make data-driven decisions, and create great products through the data gotten. This tool makes the work of a PM easier because it builds performance measuring tools and custom database engines.
Mixpanel helps to track the timeline of users, predicts analysis, and comes with custom dashboards! The segmentation and funnel features on the app are what make it loved by Product Managers all over. This tool is used by over twenty-six thousand companies worldwide; some include Uber, DocuSign, and Lemonade. It is essential to point out that this tool can sometimes be slow to respond, especially when tracking massive data.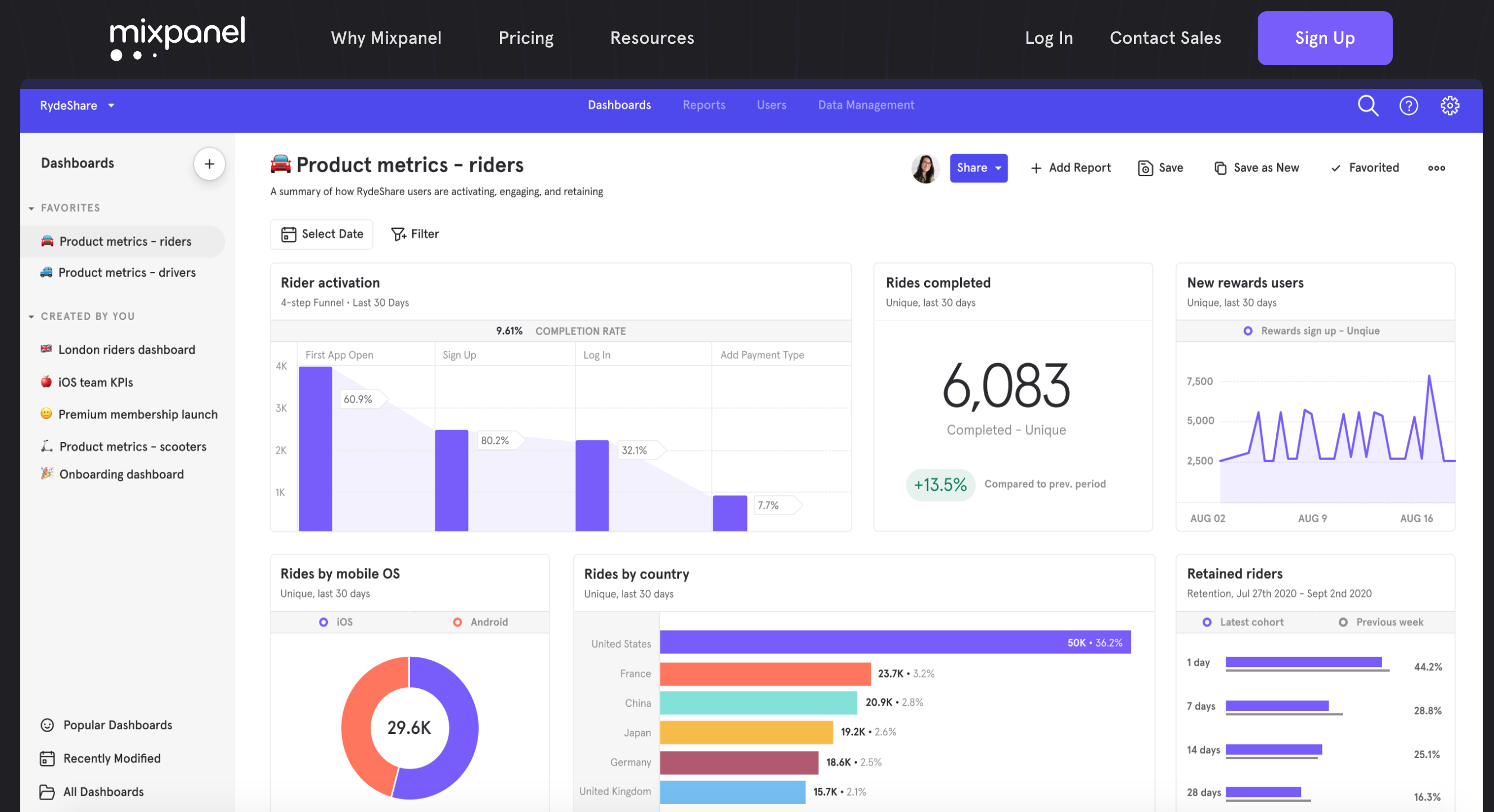 This particular analytics platform is a data-backed SaaS subscription tool that can be used by companies and subscription-based products to achieve revenue growth faster.
ProfitWell helps a company manage its growth in subscriptions by providing free reporting analytics and financial metrics to help a Product Manager know where the product is doing great or not. It helps to optimize pricing, and it provides free revenue reports.
Companies that use ProfitWell include Masterclass, Hubspot, Zenefits, and Meetup, to mention a few. Some users complained about experiencing some issues with arrangement with complex billing when using ProfitWell, and the fact that it doesn't track non-revenue subscriptions.
Heap is an incredible tool that uses retroactive analysis to measure and tests the success of a product. It gives a Product Manager insight into how users interact and engages with new features. It helps to capture and store all user interactions, such as clicks, swipes, and taps across any platform.
One of the limitations of Heap is that a Product Manager handling more than one product has to log in using different accounts. Companies like Twillo, Splunk, Cloudflare, and Esurance all use Heap's analytics tools.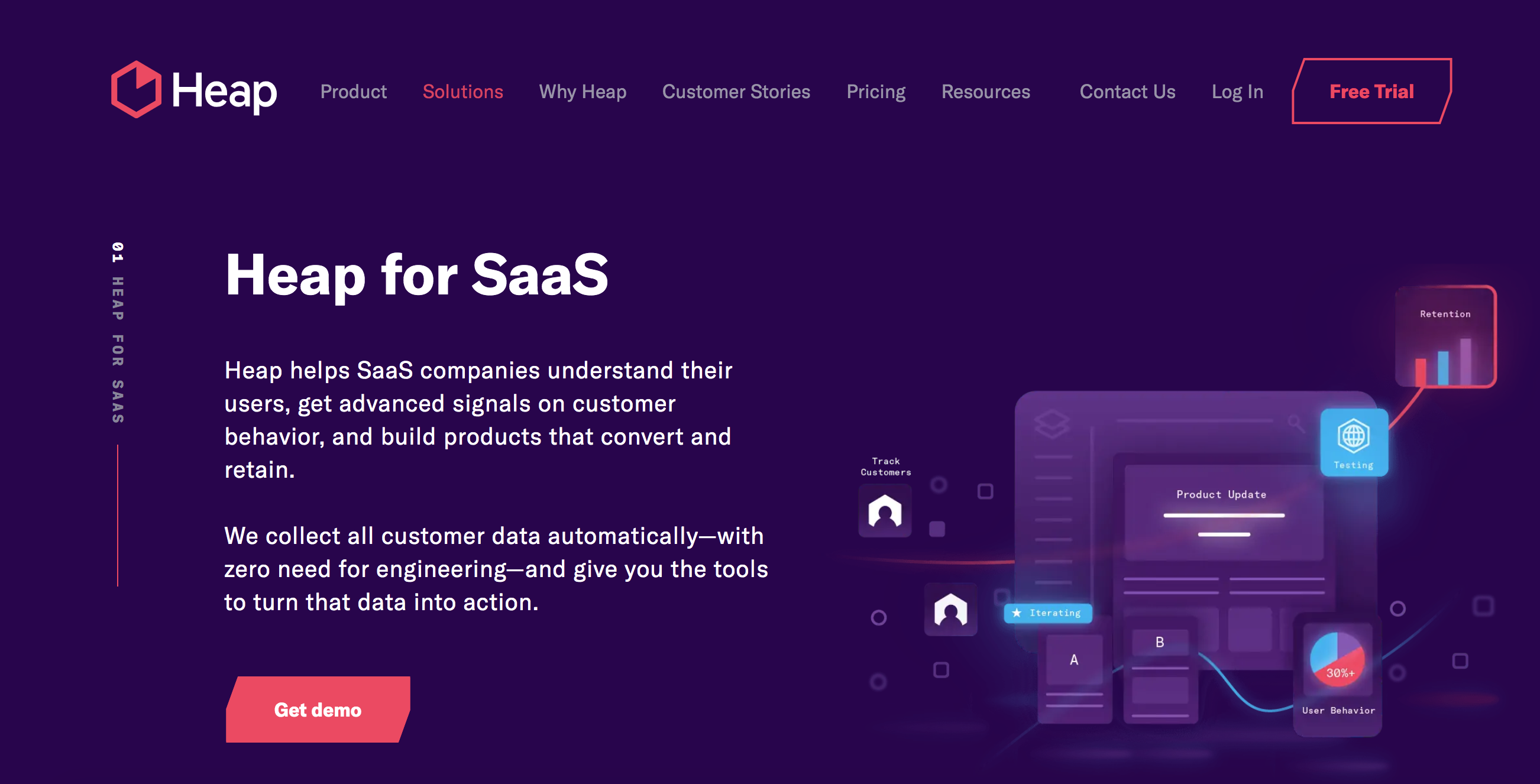 This product intelligence platform provides a Product Manager and team with the data to create a great product experience for users. It uses a self-serve analytics method that helps a PM understand why and how to improve products. It measures KPIs in an in-depth manner and presents them in a very easy-to-use format.
Amplitude serves over twenty Fortune 500 companies, including PayPal, Patreon, NBC, Twitter, Microsoft, etc. Some companies use Amplitude to track insight and improve users' experience.
One of the limitations is the high cost of subscriptions at 995 dollars per month.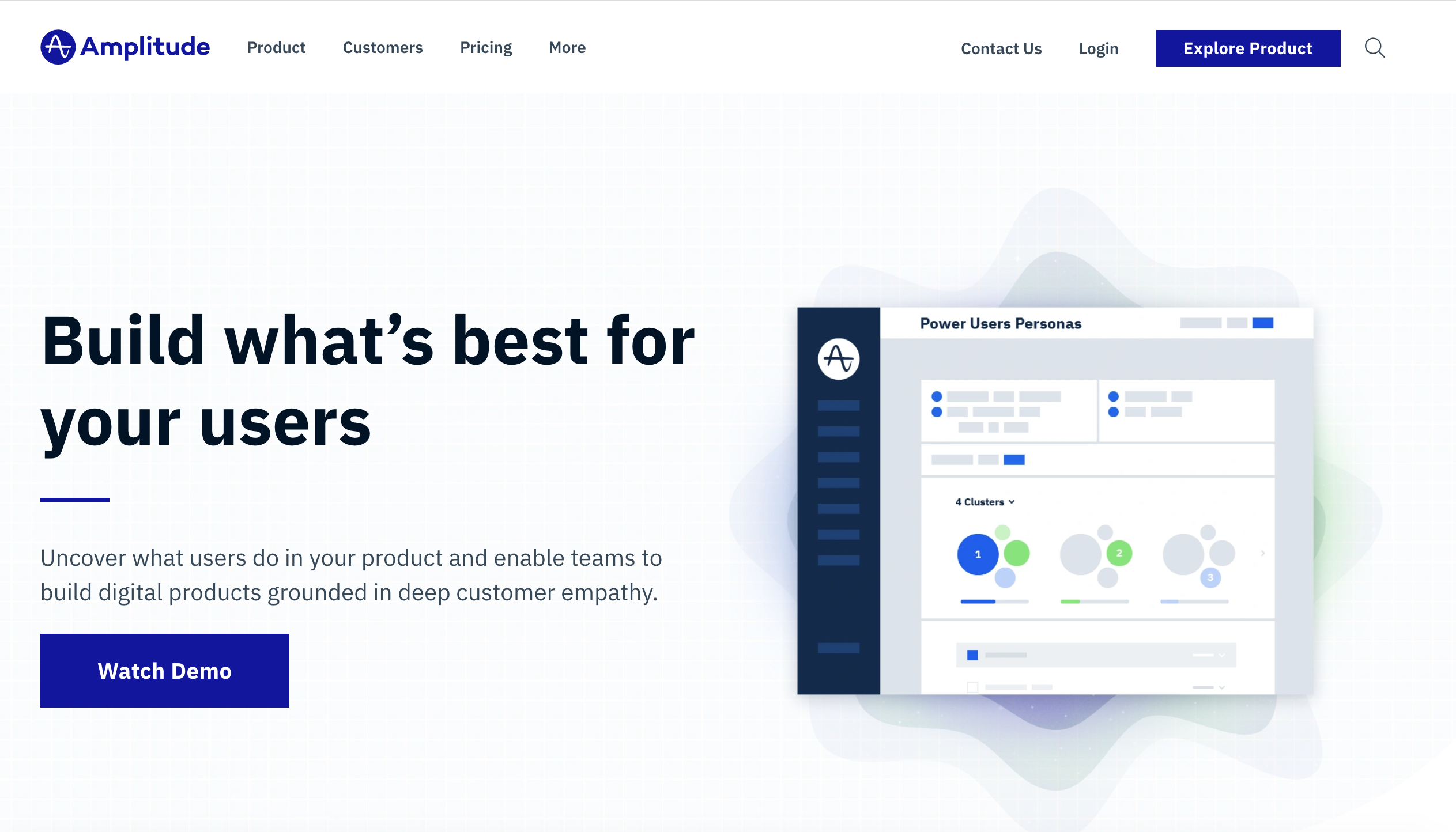 This analytics tool is different from others, as it records the activities of users. It allows one to find insight that is useful in a short time from thousands of recordings. This tool can be used on both mobile apps and websites to track the behavior of users.
It is useful to PM because it saves time by automatically replaying recordings in fast forward mode. It has retention tables that allow one to focus on improving and optimizing the experience of a user.
It is used by over 250,000 users, including Home Credit, Hostinger, Kiwi.com, Melissa, etc. One of the downsides to using this tool is that it is expensive for small startups.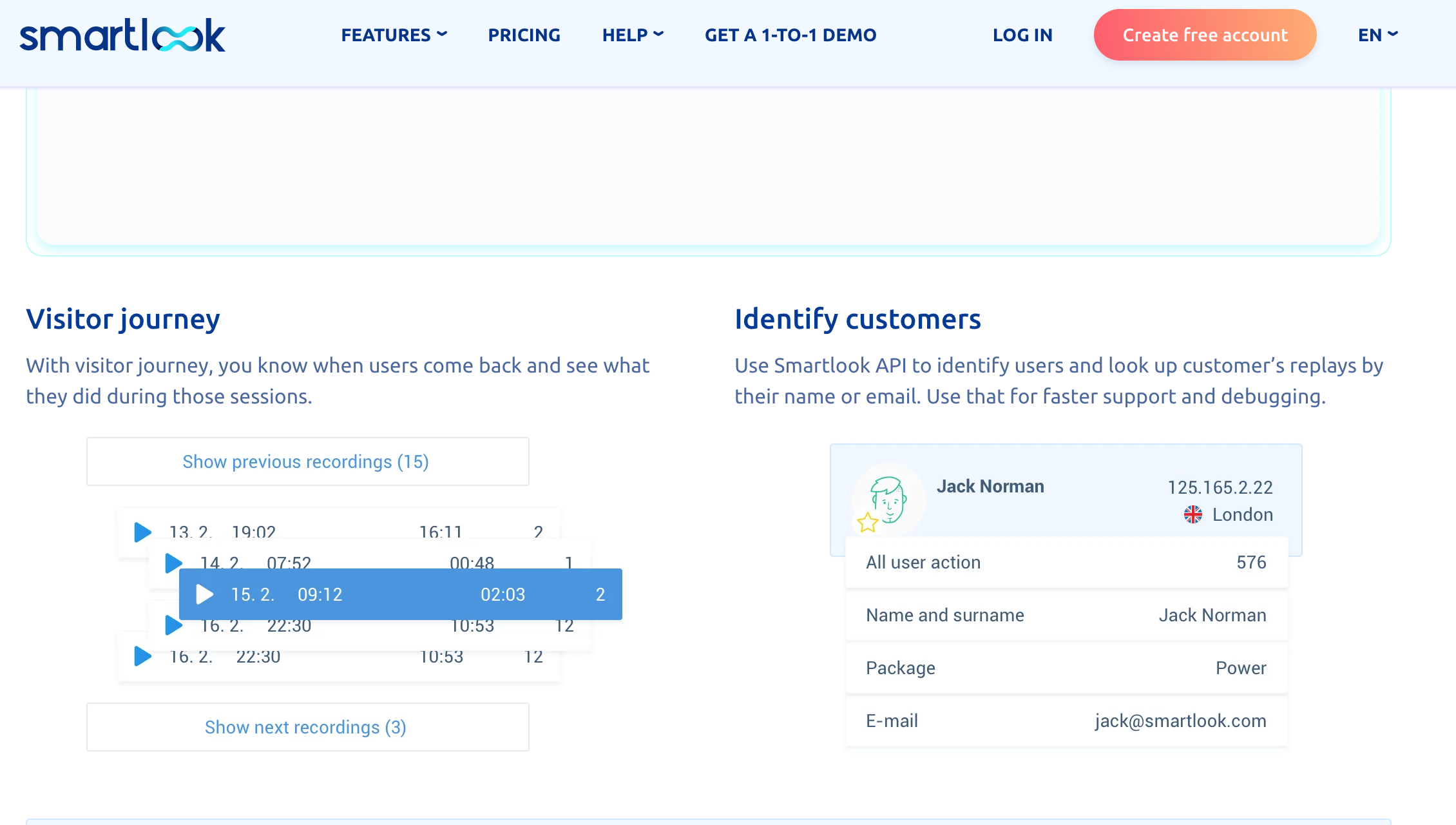 Auryc visual intelligence platform is a customer engagement system, journey intelligence platform, and systems of record. It auto-captures customers and visitors and takes a recording of all activities they engage in. Auryc combines interaction data with conversion data and allows a Product Manager to understand why users convert or not.
It gives both quantitative and qualitative data on user behavior to have a holistic understanding of users' interaction with a product. Some of the companies that use Auryc include Shopify, WordPress, Sunscape, Auto parts warehouse, etc. One common complaint about this product is its high learning curve, but the Auryc team provides support to help overcome it.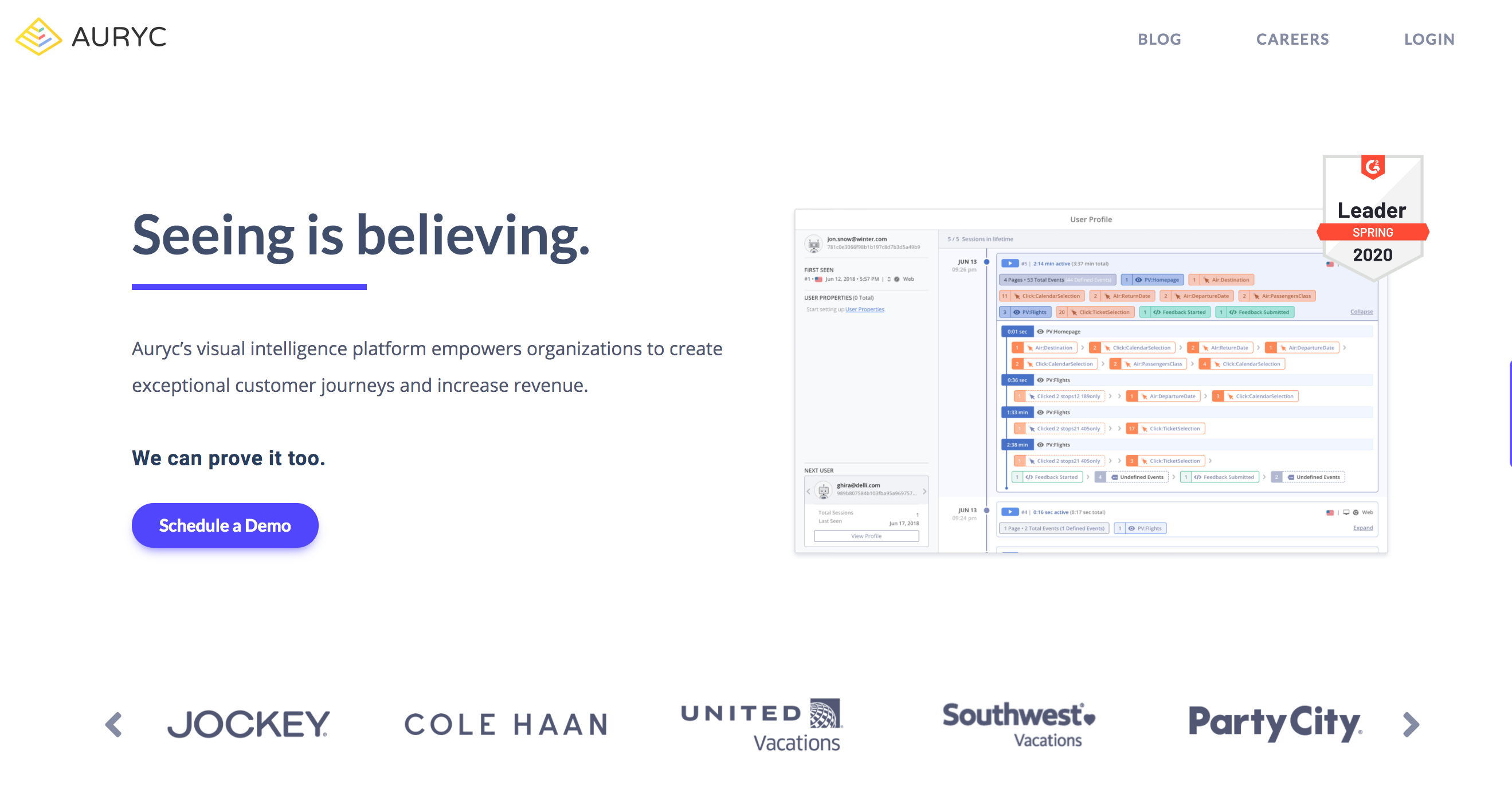 Baremetrics is a SaaS tool that reveals useful insight to Product Managers on making profitable data-driven decisions, especially for businesses that rely on subscriptions for a large percentage of their revenue.
It allows a PM to see metrics at a glance with the dashboard. It has a benchmark feature that helps companies with similar Monthly Recurring Revenue (MRR) range to compare their performances. It allows a Product Manager to track progress, and it gives trial insight into how well experiments and campaigns improve metrics. With Baremetrics, you can forecast and make informed projections.
Google Play, Stripe, Recurly, Changebee are some of the companies that Baremetrics serves.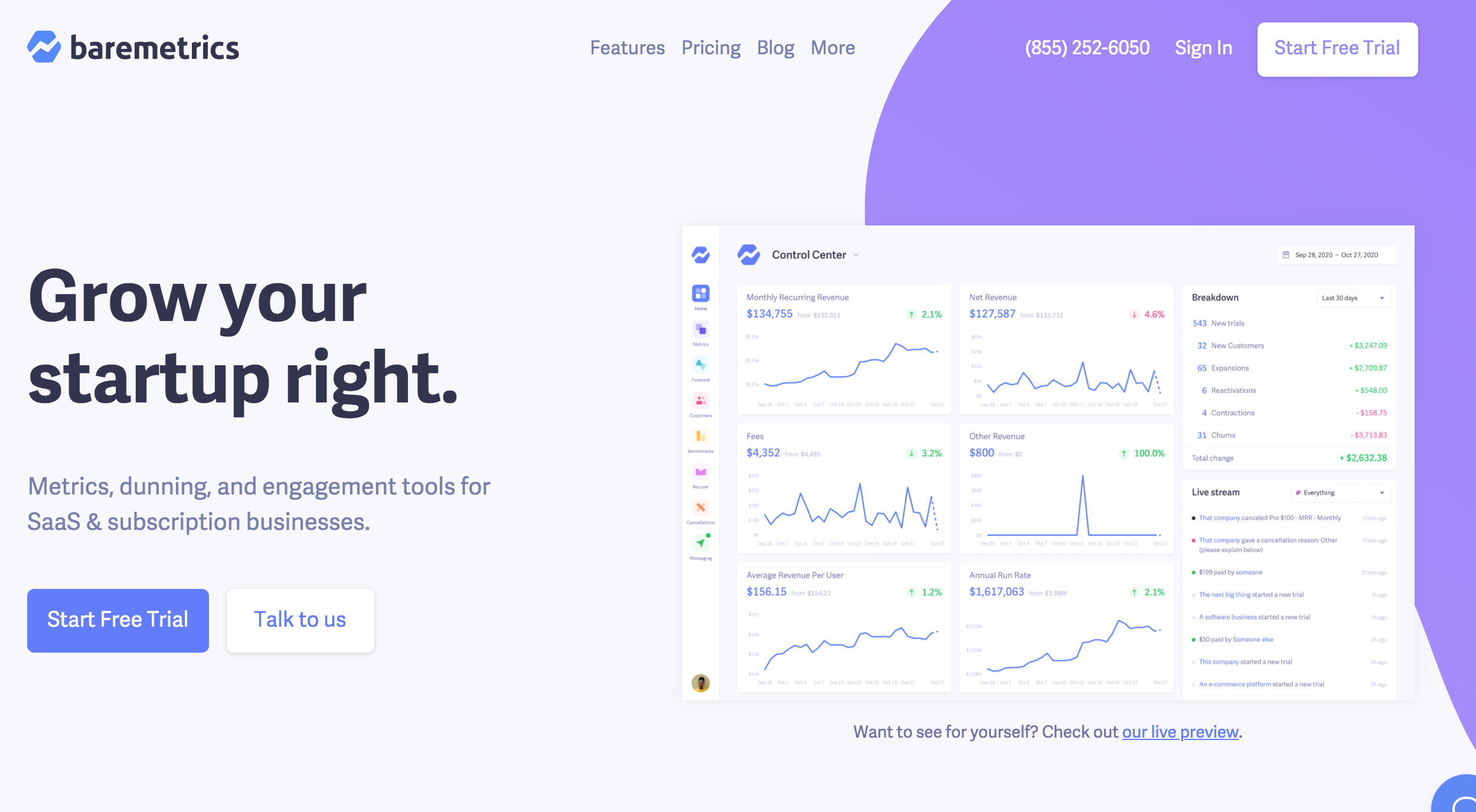 Cyfe is a web-based dashboard for companies. This tool is of great benefit to a PM because it gives an in-depth insight into a product's performance over a certain period. It allows one to monitor all activities from sales to analytics to reviews provided by users, with built-in widgets that import data from several popular social networks such as Facebook, Google Analytics, MailChimp, Google Ads, Twitter, and Salesforce.
Cyfe dashboard can be translated into fifteen languages to ease communication between co-workers and clients. A minor inconvenience that can be experienced with Cyfe is that when widgets are created, it goes over current data, and it has to be dragged manually to the place you want it to be.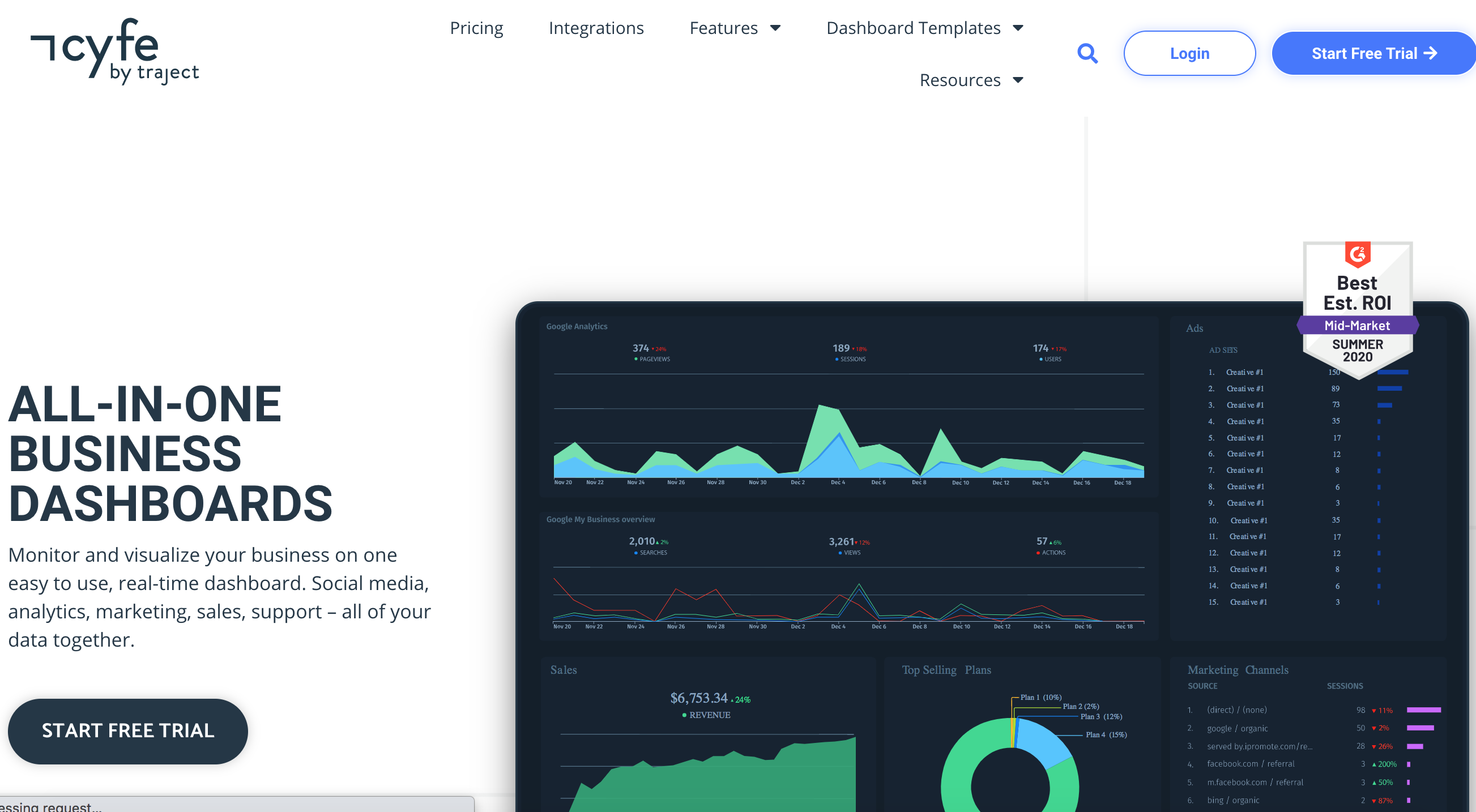 Conclusion
As a Product Manager, selecting the best analytics tool requires in-depth research and a proper understanding of what your team needs. While there are hundreds of other technologies out there, these tools were found to be popular among today's Product Managers.
Whether you are a Product Manager wondering how to gain a deeper understanding of your product's performance or a novice candidate trying to jump into the world of product management, the first and fundamental step you should take is to recognize the significance of data.