Check Out Other Product Gym Courses



Winning the Product Manager Case Study
(Learn How to Quickly and Successfully Complete Product Manager Case Studies in Less Time!)
You'll learn everything you need to know, from whiteboarding a product onsite to creating professional deliverables for your take-home assignments!
Main Takeaways:
Understand What the Companies Are Really Looking for in Your Case Study Assignment and Interview
How to Whiteboard Like a Product Manager to Create Well-Thought-Out Products From Simple Ideas
How to Master the Different Ways of Delivering and Presenting Your Product Through Slide Decks, Documentation, and Wireframing
BONUS: Access to a Real Case Study Question Recently Asked by the Most Popular Companies and Its Full Answer Key, Changed Every Month
More About the Course and the Instructor
After coaching 1000+ members, the Product Gym team has found out that most of the Product Manager job hunters get eliminated in the case study round, where they are required to demonstrate their knowledge and intuition by solving a real-life Product Manager problem. Beating this obstacle is one of the biggest milestones in any Product Manager interview.
Unfortunately, many novice candidates fail to understand that spending all their time and energy on a single interview or an assignment won't guarantee them an offer. Passing this round requires guidance and effective coaching.
Having gone through the same process, the course instructor and Product Gym mentor, Duru Kahyaoglu, identified what the interviewers are looking for in the candidates. She has formulated a series of question types and answers to help candidates tackle any kind of question ranging from ambiguous onsite whiteboarding questions to long and dreaded take-home case study assignments.
She'll also teach you how to communicate your thinking process with the interviewer. You will also have access to all kinds of take-home assignment answer key templates to help you save time, including business requirements documents, slide decks, wireframes. Every concept you see will be solidified through a recently asked REAL case study question, solved entirely by the instructor!
You will walk out of this course learning how to pass the most eliminating part of the Product Manager interview by thinking, speaking, and writing like a real Product Manager!
To get a feel of the course, make sure you RSVP to our weekly live case study webinars with Duru, where she solves an example question. You can also follow her articles on the Product Gym blog every Wednesday, addressing a commonly faced case study problem.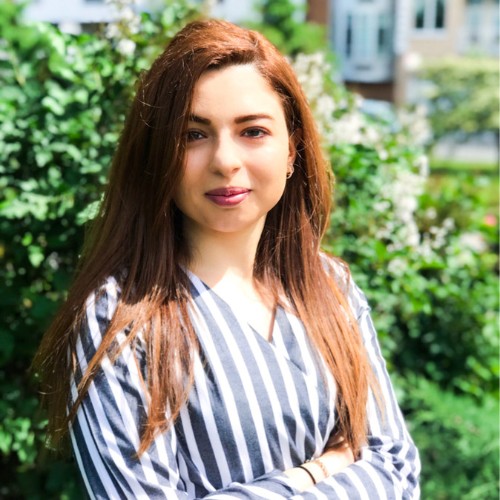 Duru is the Head of Content and a member coach at Product Gym. She creates and coordinates internal and external material, including the Product Gym blogs, videos, and curriculum deliverables. Having mentored numerous members through their interview stage, Duru knows exactly what the candidates need to know and deliver to pass the case study round of the Product Manager interview.
GET THE COURSE NOW
Learn to Beat Product Manager Case Studies.