Alumni Stories
From Software Engineer to Head of Products: a Product Gym Alumni's Journey
Transitioning into a World of Product Management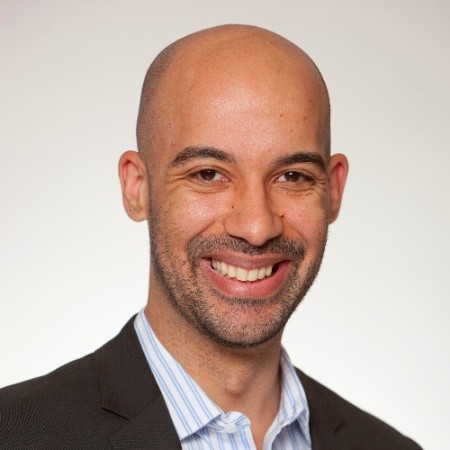 Before his enrollment in Product Gym, Benjamin Berry had been working as a Software Engineer. After much disarray at various past companies due to the lack of a Product Manager, Berry began delving into the world of Product Management. It was then when Berry discovered Product Gym and his story towards becoming a Head of Products began.
You started off your career as a software engineer. When did you first hear about Product Management and decide you wanted to get into it?
The first company I worked at was about 25 people at peak and there was no Product Manager. This was like way back in 2003 to 2005 and so our tech architect was kind of like our Product Owner. I first started thinking about design then. I worked on a lot of front-end projects and without an official designer, I did a lot. Our technical architect, Jim Murphy, recommended a book, The Inmates Are Running the Asylum: Why High Tech Products Drive Us Crazy, that had a large impact on me. The big idea is that technologists tend to build products for other technologists who aren't the general public. This is when I started thinking about user empathy.
The next company I was at had a Product Manager. It had about 50 people and it was the first time I could code all day. The Product Managers there were very much on the mold where they had MBAs and were business focused and kind of left product design work to us.
At my next company, I ran the front-end team for engineering and I worked very closely with the Product Managers who were writing the specs because we had an odd organization where the design team eventually reported into me. That was the first time I thought about getting away from writing code at all and just working on product design. I realized Product Management was where I could have the most impact on whether or not someone was actually using what I was building, which, even as an engineer, was what I was passionate about.
What is your definition of a Product Manager?
I like to start by distinguishing between this newer, digital Product Management and historical Product Management. In historical Product Management roles, folks working in consumer goods companies with large supply and distribution chains really were "CEO of the product." In newer, digital Product Management roles, organizations are smaller and flatter because the distribution and supply scale so differently. At this scale, your CEO is still CEO of the product. That's something I see a lot of folks looking to enter Product Management get confused about so I like to establish that up front.
What were some of the challenges being promoted as a Senior Manager of Product Management?
The most obvious challenge would be going from being an individual contributor to a people manager. Fortunately for me, I had managed before in engineering and it was something I really missed. If you started your career in product and hadn't managed people before, this is the part I would focus on.
A less obvious challenge, as you move up in Product, is having a clear understanding of who is responsible for what, especially in tech companies, where there is probably a founder who cares about the product. You may have product leadership or the Head of Product within the company. You might even have a Chief Product Officer or Chief Strategy Officer, and that's before you even get to your product team members.
When you are the senior manager or a director, you might have 5-6 people at different levels of the chain who care about Product. The product design aspect of product management will take care of itself. You're already doing well at that if you've been promoted. It's the product marketing that is the challenge, and I mean that in a very narrow sense. It's selling the vision of the product to internal stakeholders that becomes a challenge. How responsible are you for product vision and how do you stay aligned with so many senior stakeholders?
What are you up to nowadays?
I'm happily working as a Head of Products at Urbint. It's a tough role, but definitely one that I not only love, but thoroughly enjoy.
What do you do as the Head of Products?
I work with, and communicate with each team on a daily basis – a cross-team functionality if you will. I envision strategies for our products, en route towards its' release, while overseeing what difficulties may occur along the way. I develop new products ideas, and present them. With these product ideas, if they're approved, I'd be overseeing the project throughout its' entire timeline.
Please schedule a call today or RSVP for our next event to see how Product Gym can help you land your next Product Manager job.