Like the other FAANG companies, Facebook has an extensive interview process to ensure that it's hiring the best of best. The interview might seem intimidating, but there is nothing to be scared about with the right preparation.
Both Facebook and Google are generalists when it comes to hiring, meaning that they hire Product Managers for no particular team and decide where to place the candidate after receiving the offer.
Therefore, the Facebook Product Manager interview is more or less the same for the Rotational Product Manager Program and the regular Product Manager positions.


Here's a list of what we will be talking about in this article:
What Does a Typical Facebook Job Posting Look Like?
Before we start talking about what to expect from the Facebook Product Manager interview, let's take a look at a typical Facebook Product Manager job posting to see what exactly the company is looking for: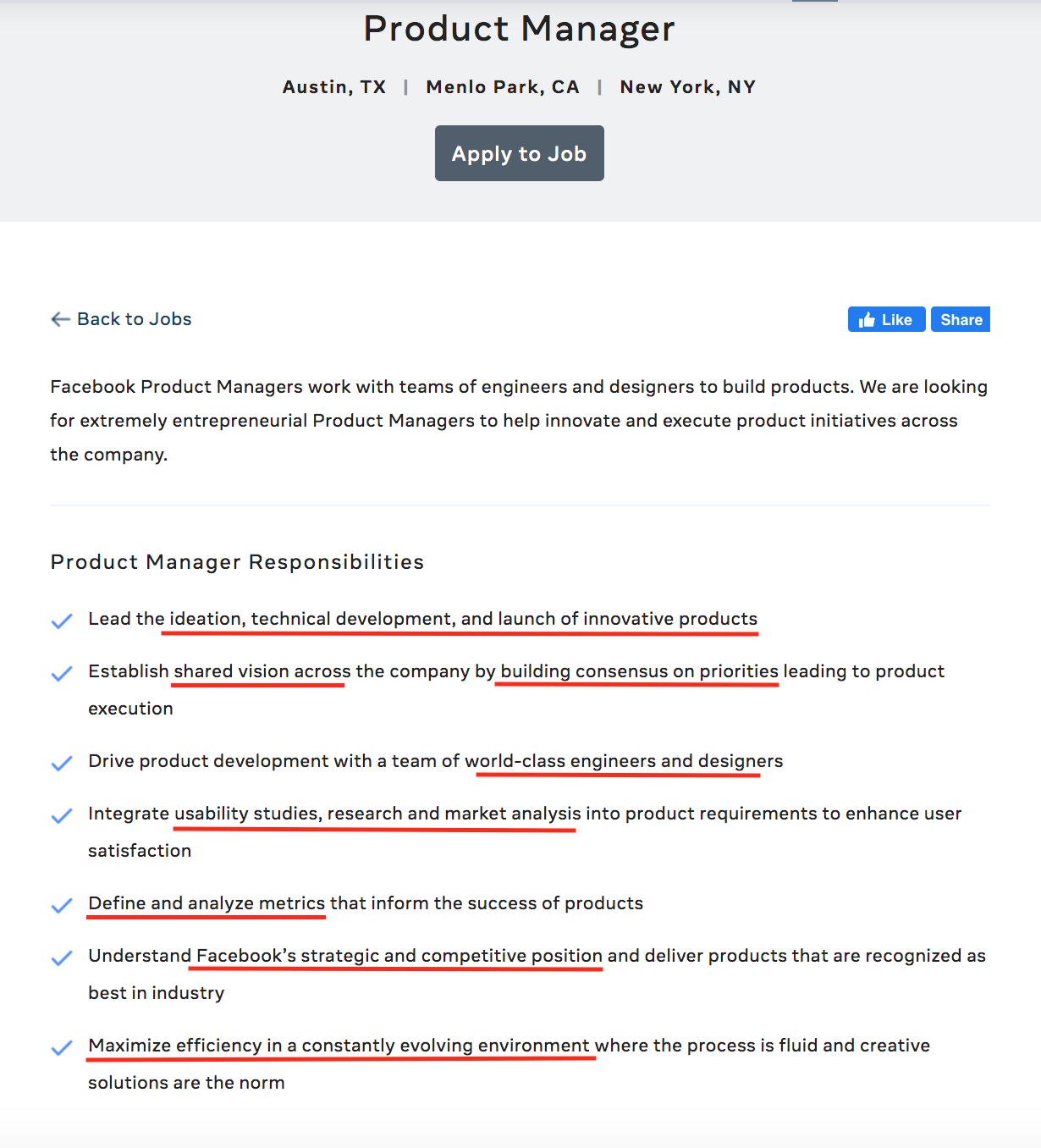 Like many other job postings, this section gives a general overview of a Facebook Product Manager's responsibilities. In addition to driving the product from ideation to release, a Facebook Product Manager is expected to utilize data to lead the creation of leading products that align with Facebook's business.
Let's also take a look at the qualifications to see if there are any hints about the interview content: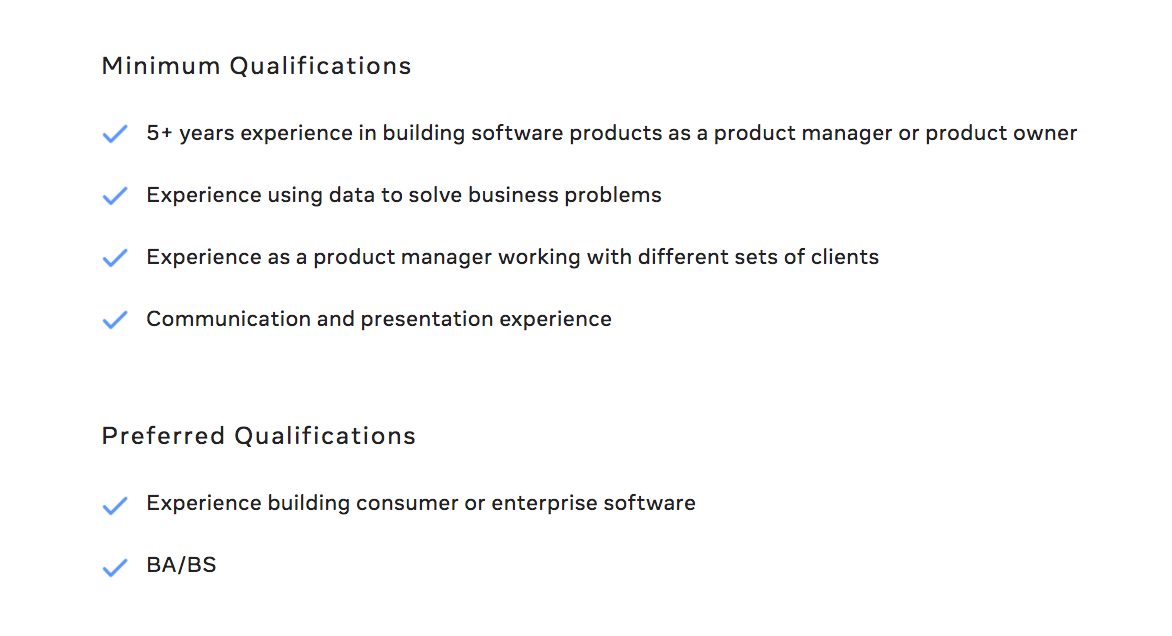 Interestingly, for a highly competitive role, the qualification list is very short. While there is a "5+ years of experience" requirement, we know that this is just a number and encourage everyone who feels comfortable about their professional background to apply, regardless of how long they have been working.
What Is the Interview Process and Timeline?
The first phase is the typical HR phone screen. You will talk about yourself, why you want to work at Facebook, and why you believe your professional background fits well.
If you pass the HR phone screen, you will have two phone interviews with Facebook PMs. According to our members who interviewed, the recruiter will be very transparent and specific about the interview process. So, do expect to get more resources from them.
 As we will discuss in the next part, Facebook Product Manager interview is divided into three themes:
Product Sense

Execution

Leadership & Drive
One phone interview will ask you a product sense question, and you will have 45 minutes to answer it. The other one will be very similar, but you will get an execution question instead.
If you pass the two phone interviews, you will be invited for an onsite interview. Here, you'll have three interviews, each about the three themes discussed above.
How Are You Evaluated?
From the feedback we have received from our members who interviewed at Facebook, the evaluation system is very objective and involves numerous steps before a final decision is made.
According to IGotAnOffer, here's what happens behind the scenes:
After the two PM phone interviews, the interviewers are given 24 hours to submit an internal rating and notes about how well you did on the interview. Depending on their feedback, the recruiter decides whether you are qualified for the onsite or not.
After the on-site interview, the three interviewers will make a recommendation on whether to hire you or not. Along with the interviewers' decisions, the recruiter will prepare a packet, including your interview feedback, resume, cover letter, and referrals.
The hiring committee, consisting of senior leaders, will review this packet and make a final decision. Note that this committee also decides your level and compensation.