Here at Product Gym we always get asked, "What is the best website to apply to Product Manager jobs?" We have found the best website for it is Built In. They have taken out the confusion of finding a Product Manager job. 
Unlike other job searching websites, Built In focuses on Tech jobs. This makes it easy to find the right Product Manager job without having to sift through multitudes of postings in industries that you're not interested in.
Search by Industry
We encourage our members to target as many companies as possible, but if you want to specifically target an industry, Built In conveniently categorizes jobs by their different industries, making it easier for you to find the right Product Manager job for you. Whether you're interested in working in Healthtech, eCommerce, Legal Tech, or Retail, it is easy to filter the search results according to your preferences.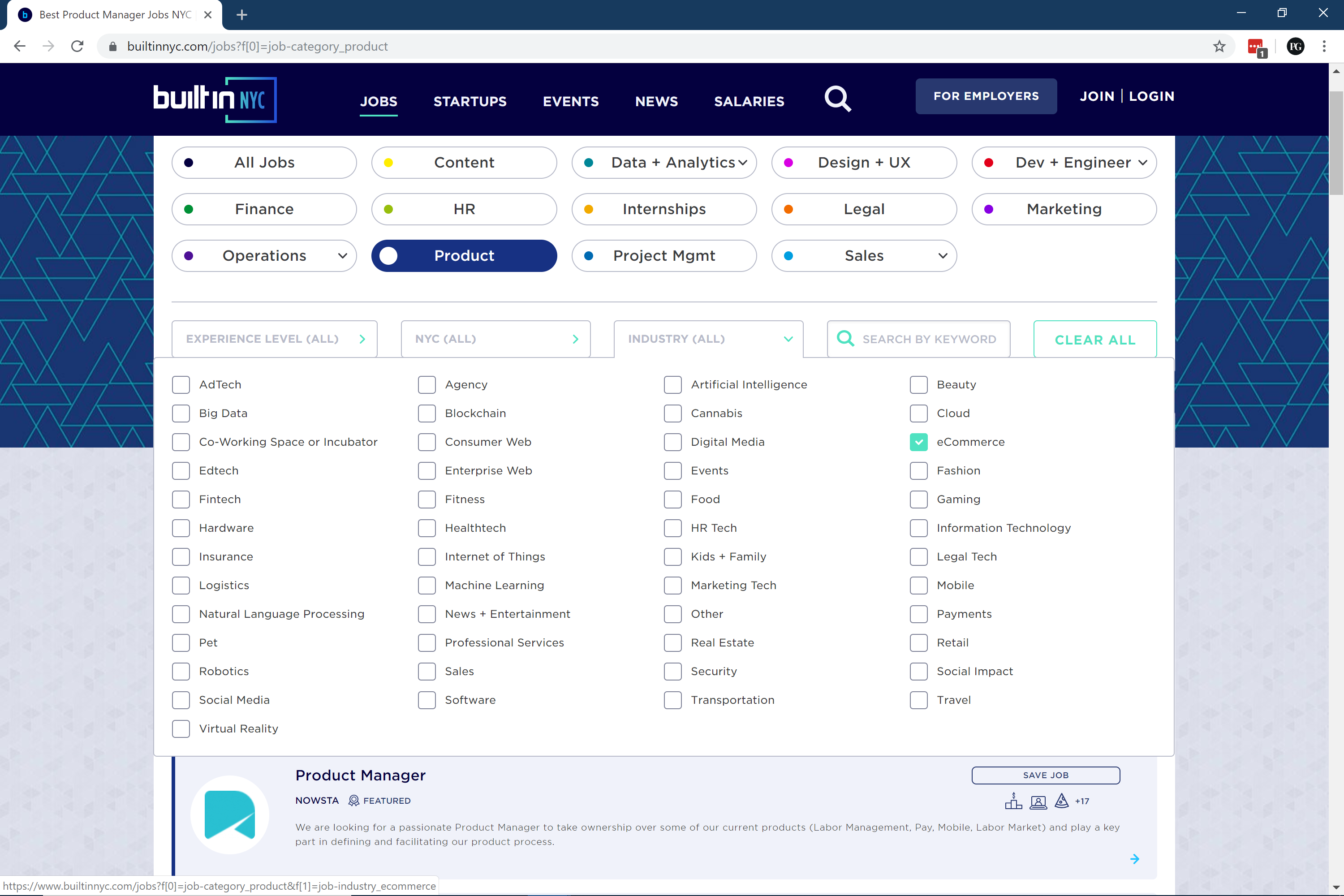 It is also possible to search by keyword to find more specific openings.
Search by Experience Level
Whether you're looking for entry-level, mid-level, or a senior position, Built In makes it easy to filter the results. You can look for positions based on the seniority level that companies are looking for.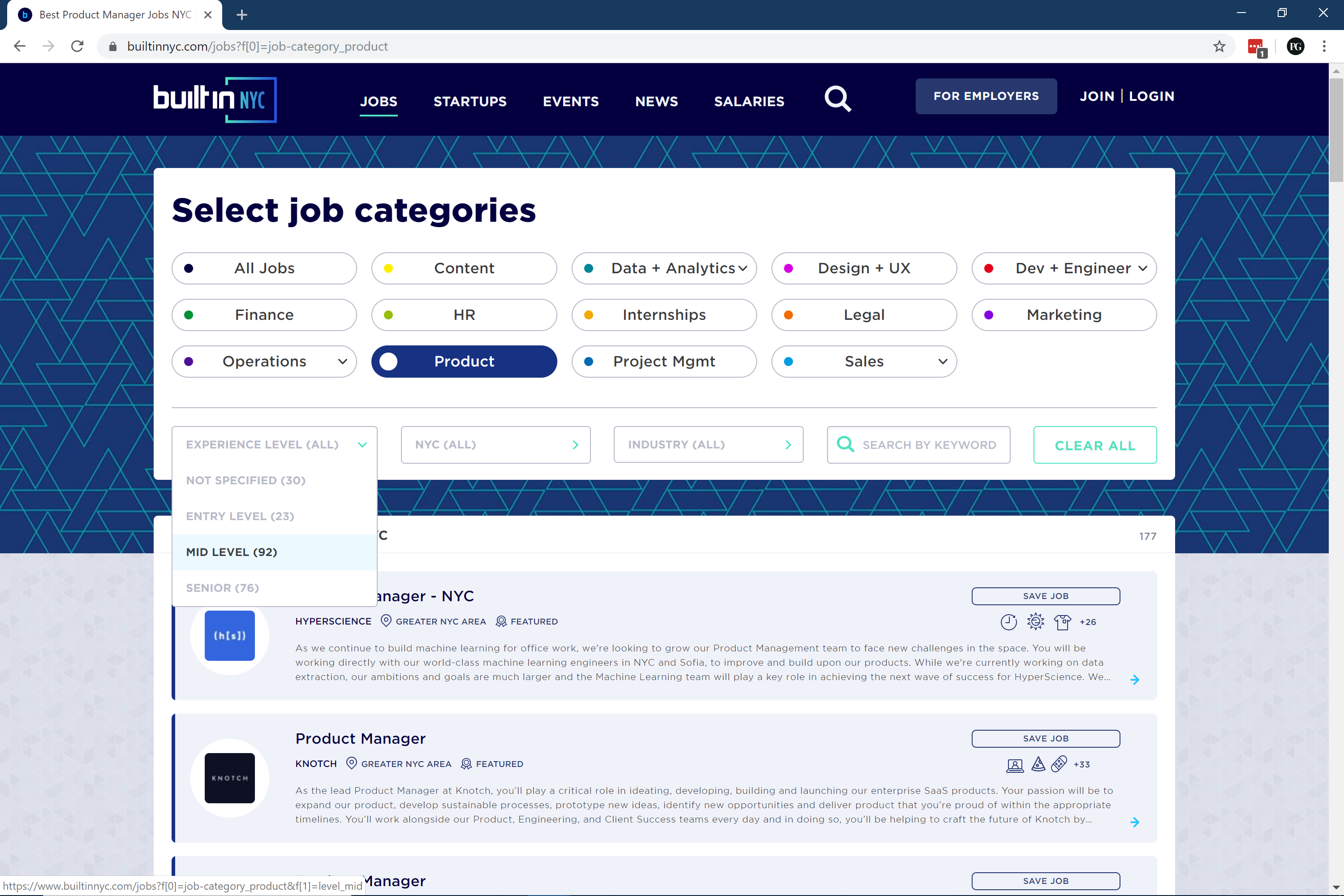 Search by Location
Built In has a presence in virtually every major tech hub in the country that allows you to search for jobs by cities. They have specific websites for Austin, Boston, Chicago, Colorado, Los Angeles, New York City, and Seattle. Each city's website contains information specific to it, such as job postings, average salaries, events, and news. This makes it easy to find content that is relevant to your interests without having to sort through information that isn't applicable to you and your job search. But not only can you search by city, you can search by neighborhoods within those cities.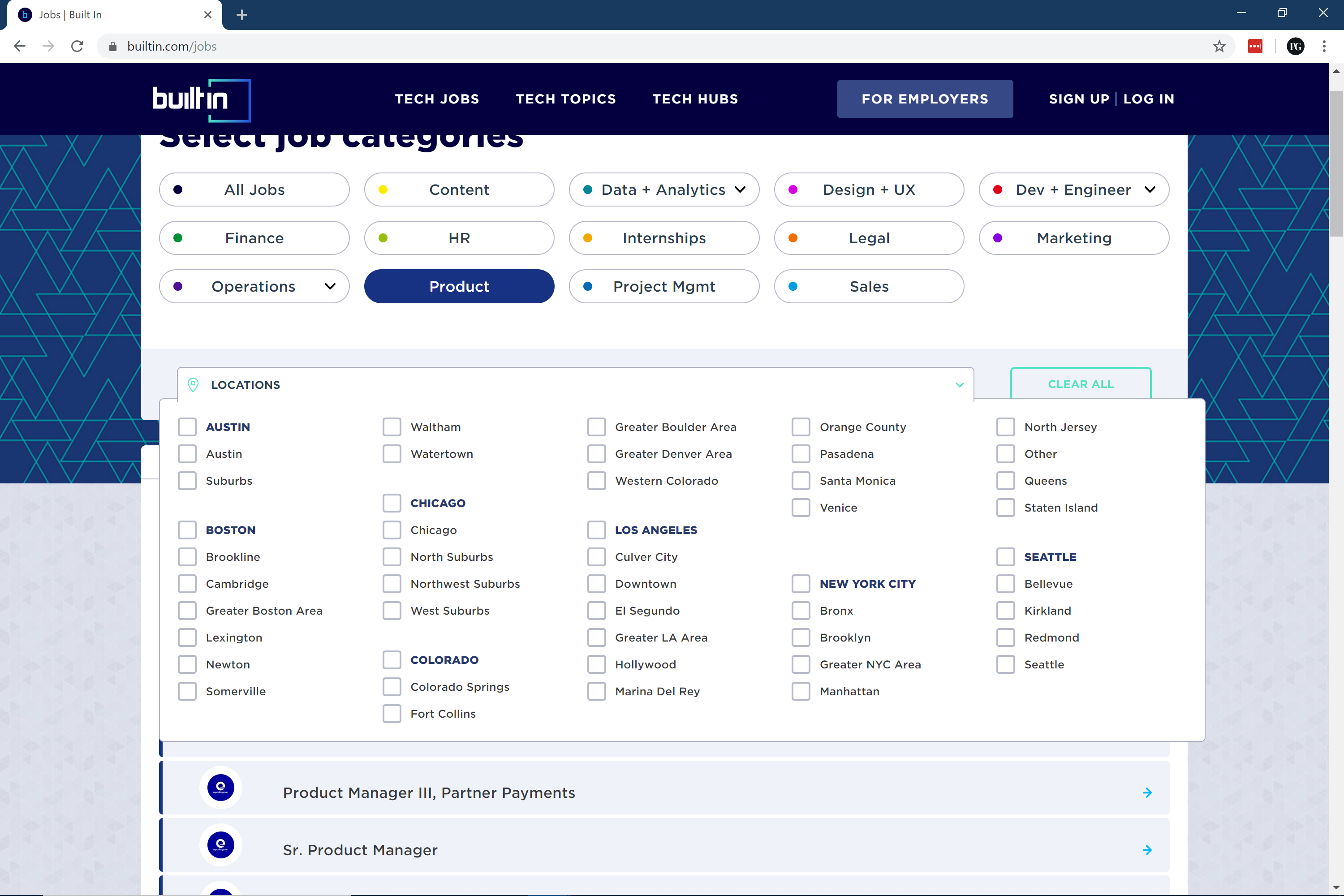 Salaries
If you're curious about what the salaries of the positions that you're interested in look like, Built In has your back. They provide samples of average salaries in different industries based on location, as well as a list of the best paying companies in that city per industry. 
When you submit your current salary info, it unlocks extra content like average salary by company size, by gender, and by years of experience, skills affect salaries in each city, and recent salaries in said cities.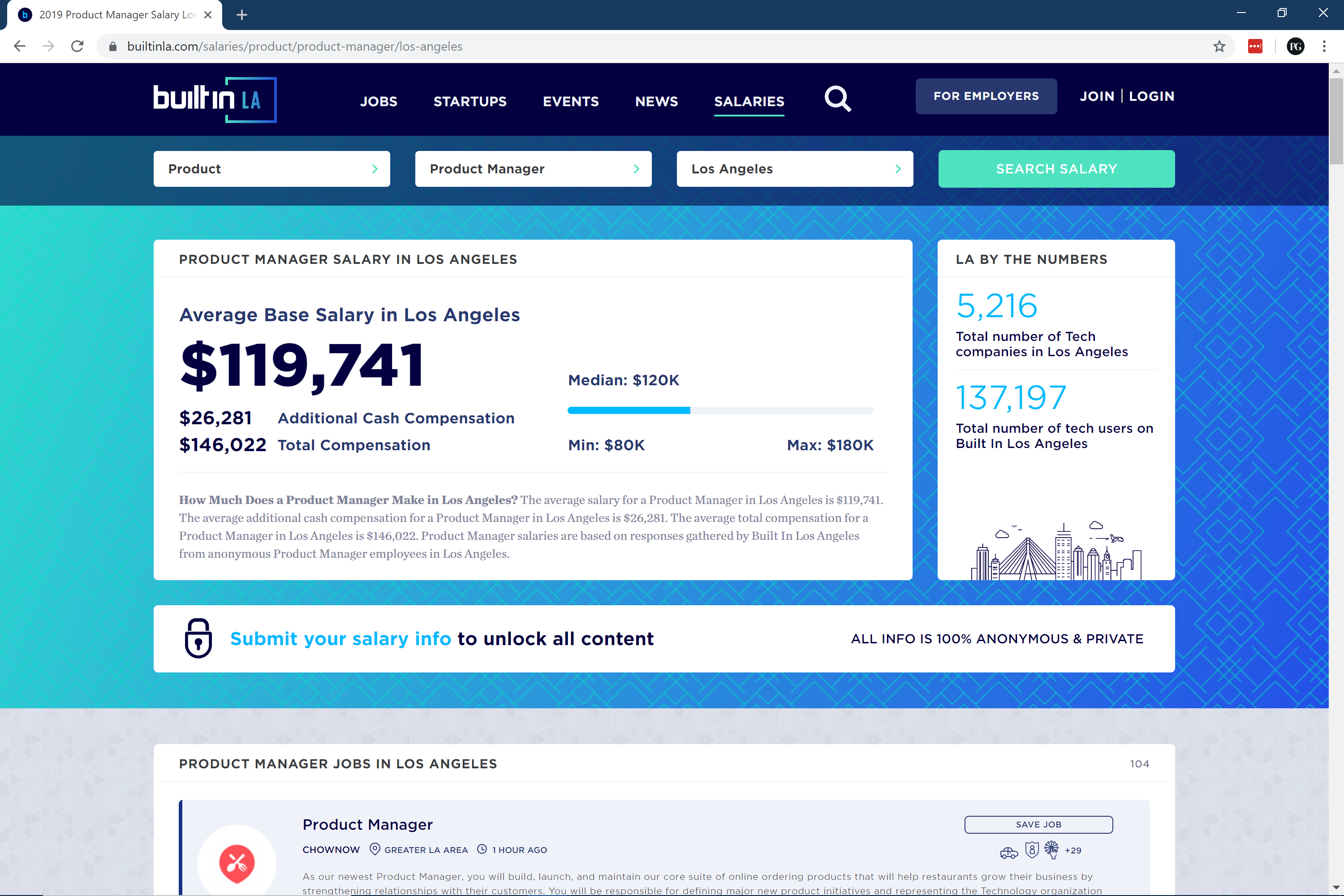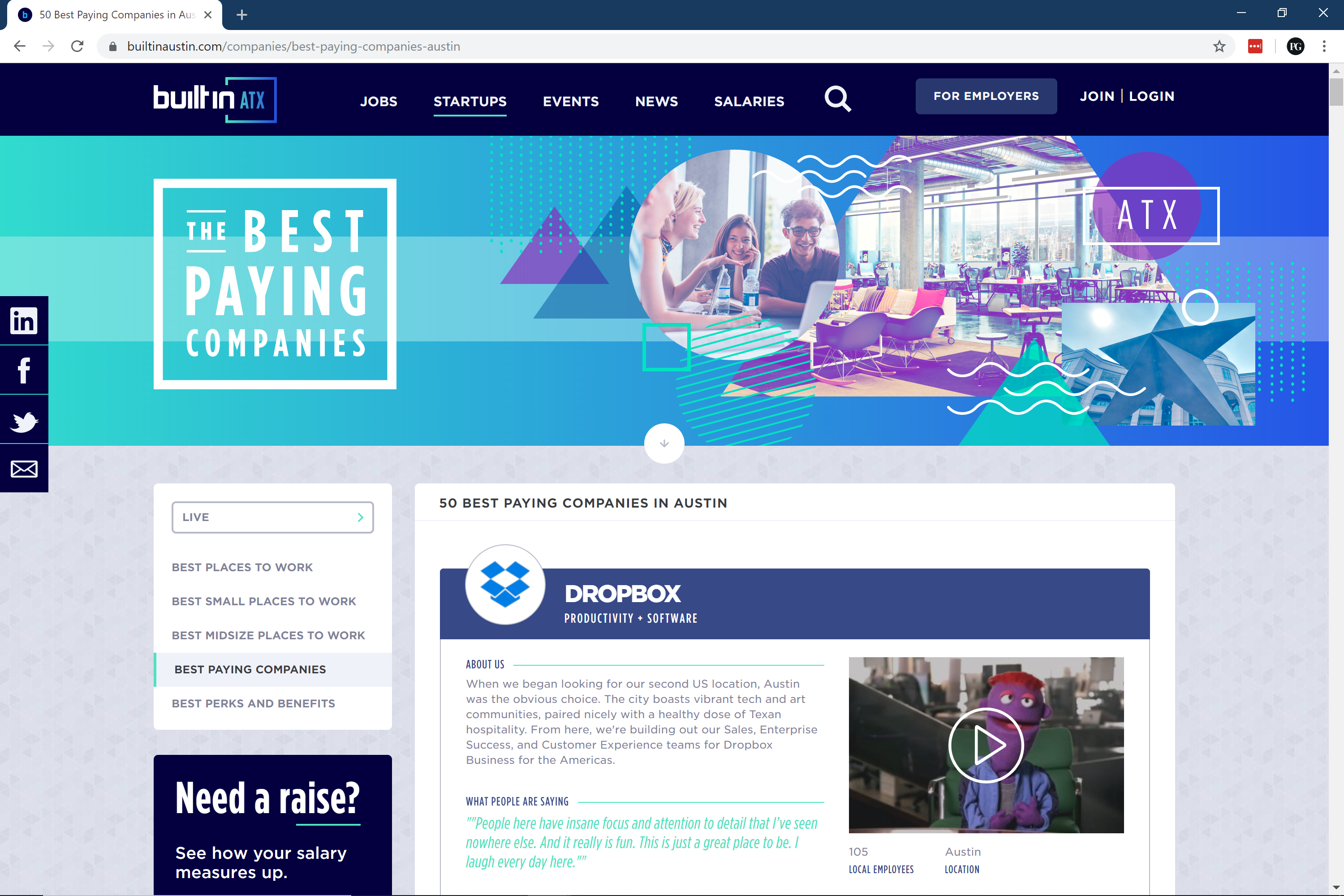 Technology Related News
One of the most frustrating things is not knowing what other companies exist in the space you want to take the right Product Manager job. Built In has you covered on this end. Not only can you look for jobs on Built In, but you can also keep up with the latest Tech news based on location.
If you want to read about a specific subject, head over to their Tech Topics page. There you can access an extensive list/amount of articles and stories pertaining to the topic of your choosing.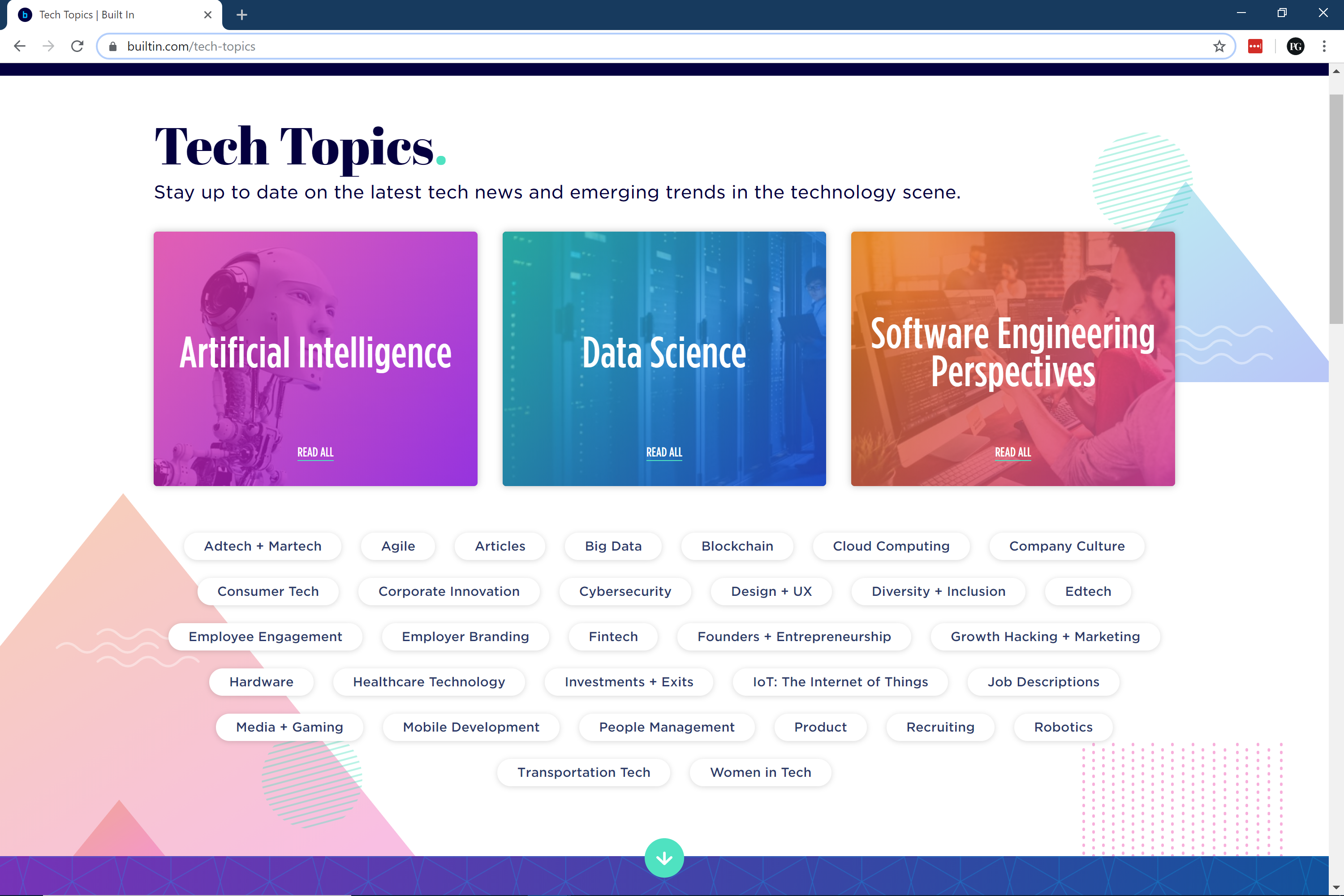 Events
Each city has an Events tab where you can find events happening soon in your area. The results can be filtered by industry or theme, making finding the most interesting events for you even easier. You can also find our upcoming NYC events there, too.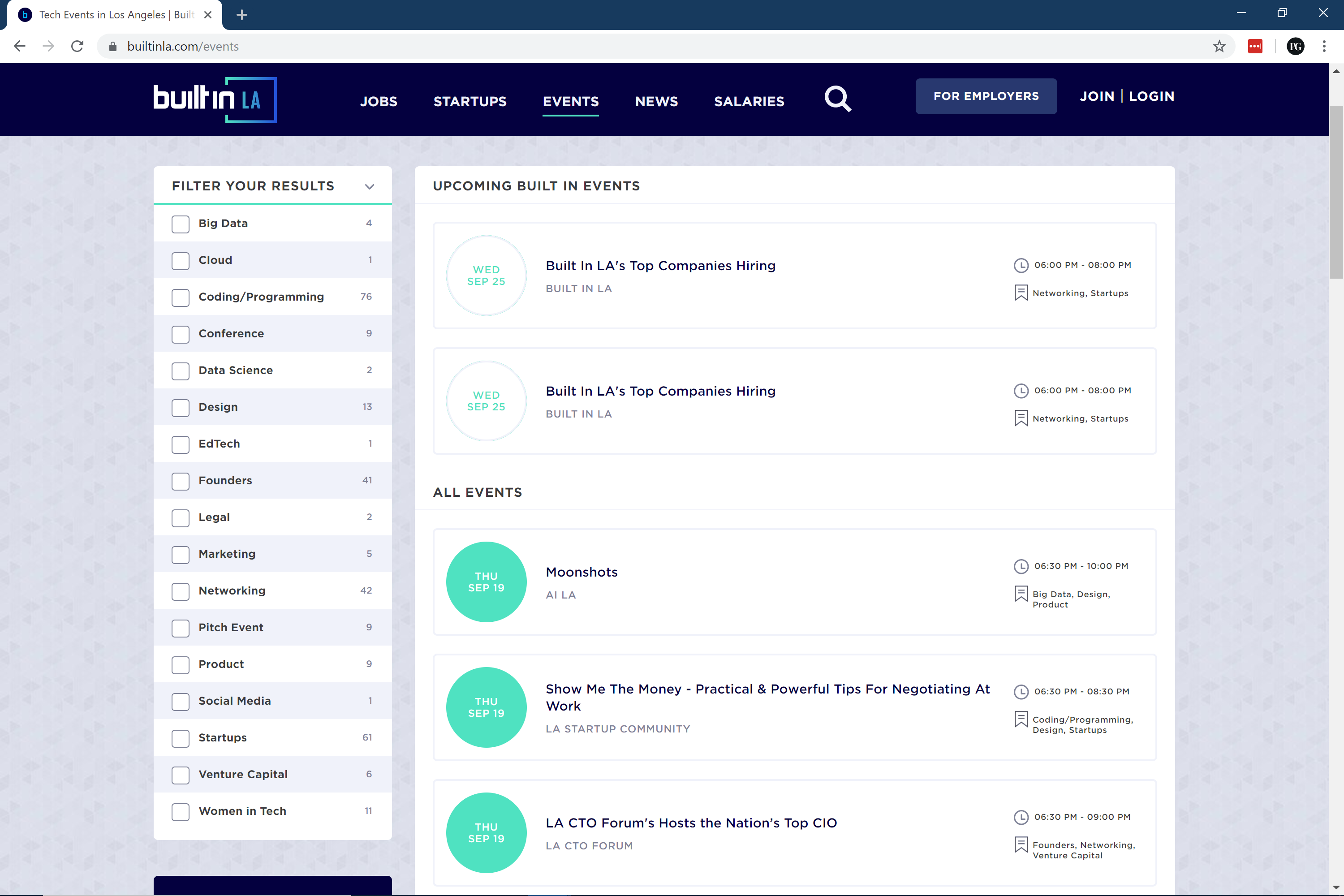 Startups
Built In has a specific tab just for startup companies in each city. You can sort through these companies by perks, tech stack, staff size, funding, and type/industry. Some of the perks you can sort these companies by include 401(K), insurances, PTO, and even casual dress codes.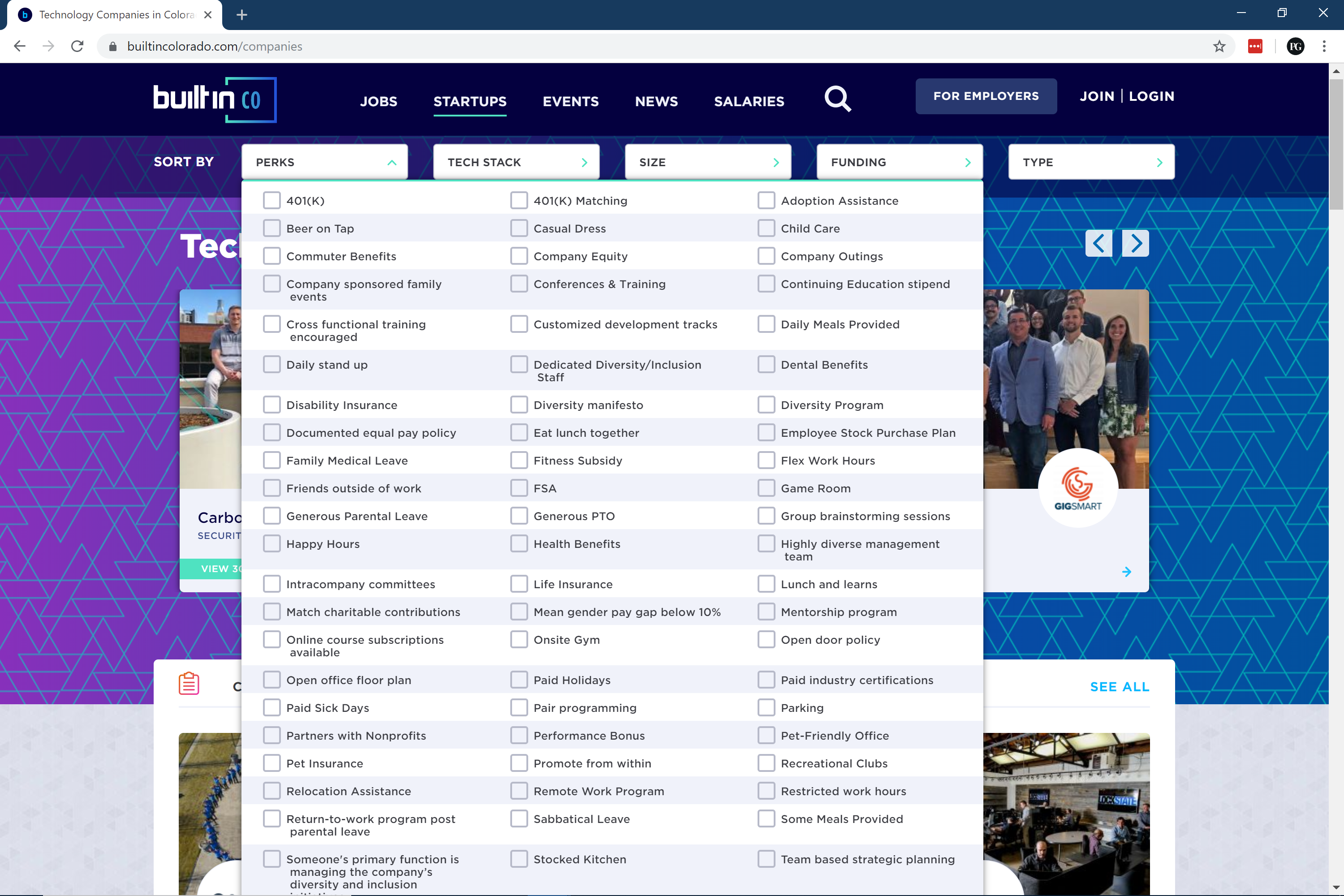 If you're looking for positions as a Product Manager, Built In will be your best bet.