6
min read
Congratulations on getting a Product Manager interview and making it to the case study round. It's a fact that getting this far along the process is a real accomplishment, although it's nowhere near the finish line. You have got to dominate the case study round first!
Case study questions ask you how you would approach a product design problem to understand your approach to problem-solving. Unlike the previous interviews you had, these questions actively seek to assess your thinking, both design and analytical.
But what is it about them that makes them so tricky that eliminates many talented candidates?
The answer is simple: they are still a mystery to many Product Manager candidates. Many don't know what they are and what they aim to assess and therefore, fail terribly.
Hopeless candidates spend days (and even weeks) scouring the Internet to look for answers without knowing what they need to know about case studies. If you find yourself lost with the pollution of information out there, here's everything you need to know about Product Manager case study interviews.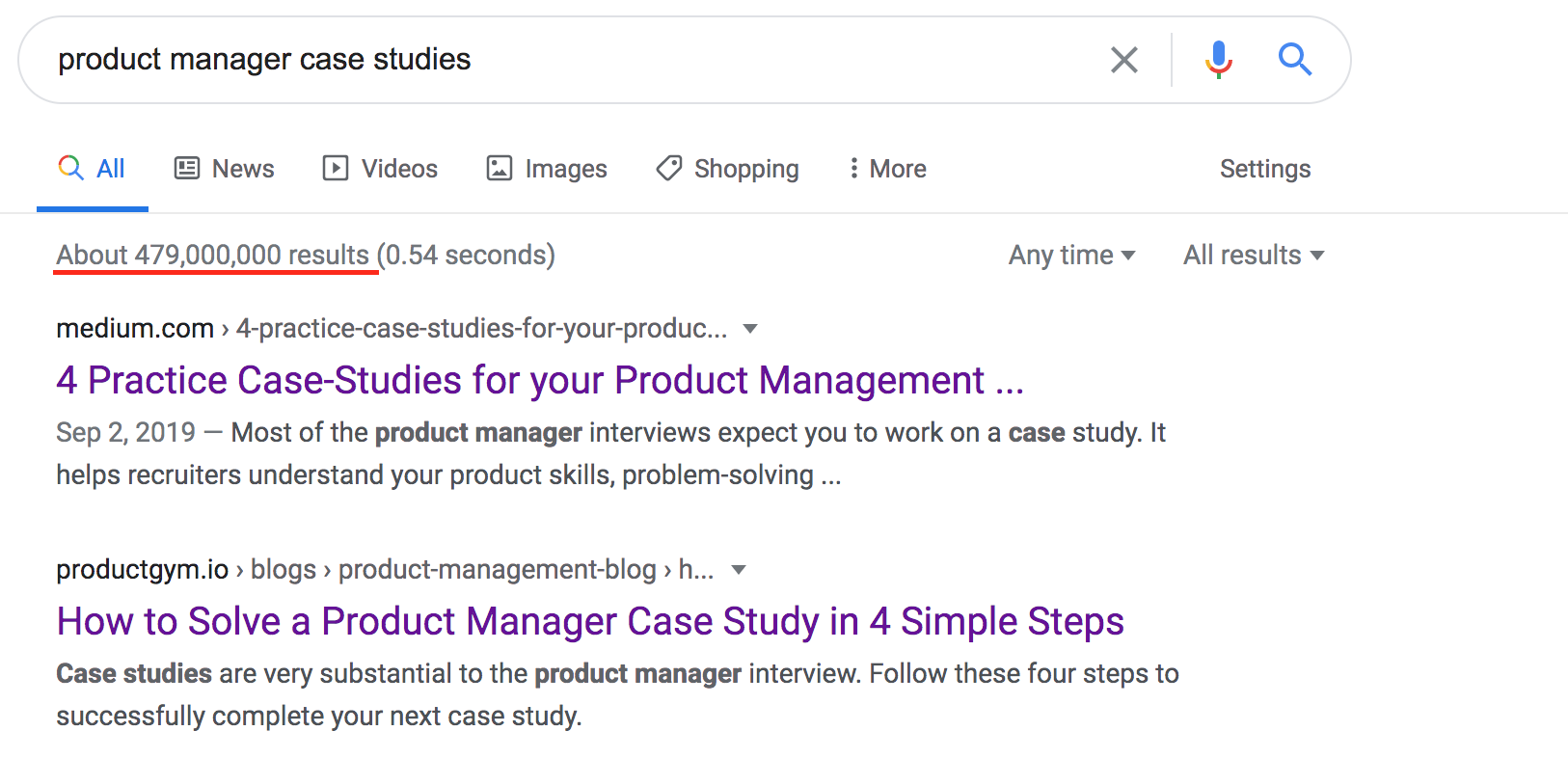 Here's what you'll learn about case studies today:
They are designed to test your Product Management skills
Case study interviews are crucial because they are the greatest determining factors for understanding how good you are at Product Management. In general, the previous rounds question your previous experience and are designed to verify the points you mentioned on your resume.
A Product Manager case study, however, is designed to assess how you think when given a challenge and how you present your work. Therefore, it's the most challenging part of the Product Manager interview, as it tests your skills under pressure.
Many companies use these case studies to understand if the candidate has what it takes to tackle the problems they are currently facing.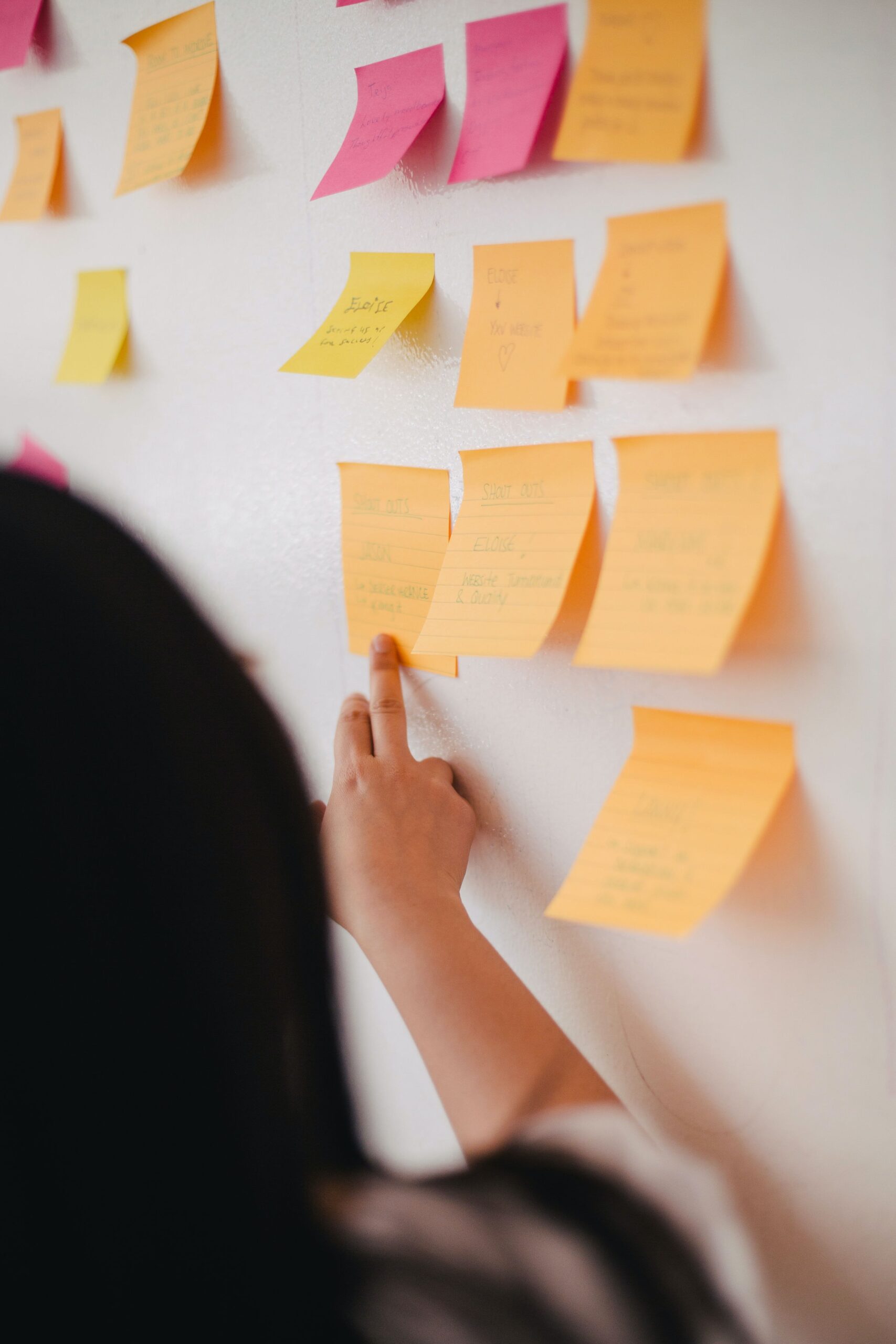 Here are the top three reasons why case studies are the best indicators of your future performance as a Product Manager:
Screener: They are excellent at determining how well you can tackle real-life PM challenges.

Presentation: They are great at showing the interviewer how well you can talk about your ideas and solution.

Onsite whiteboarding: Some case study rounds don't involve take-home assignments, and instead, you're given a question and required to come up with a solution on-the-go. These kinds of interviews show how well you can solve challenges under pressure.
They can come in different forms and shapes
Some companies prefer to go all-in: they give you an assignment with a straightforward question and a list of deliverables. They expect you to finish the assignment in a certain amount of time and present it to a committee of interviewers, including product people, engineering teams, and depending on the company's size, even senior leadership.
Other companies tend to keep it casual when it comes to asking case study questions. They will ask you a few product design and roadmap questions during the interview and expect you to come up with a feasible and straightforward answer to test your thinking abilities on the run.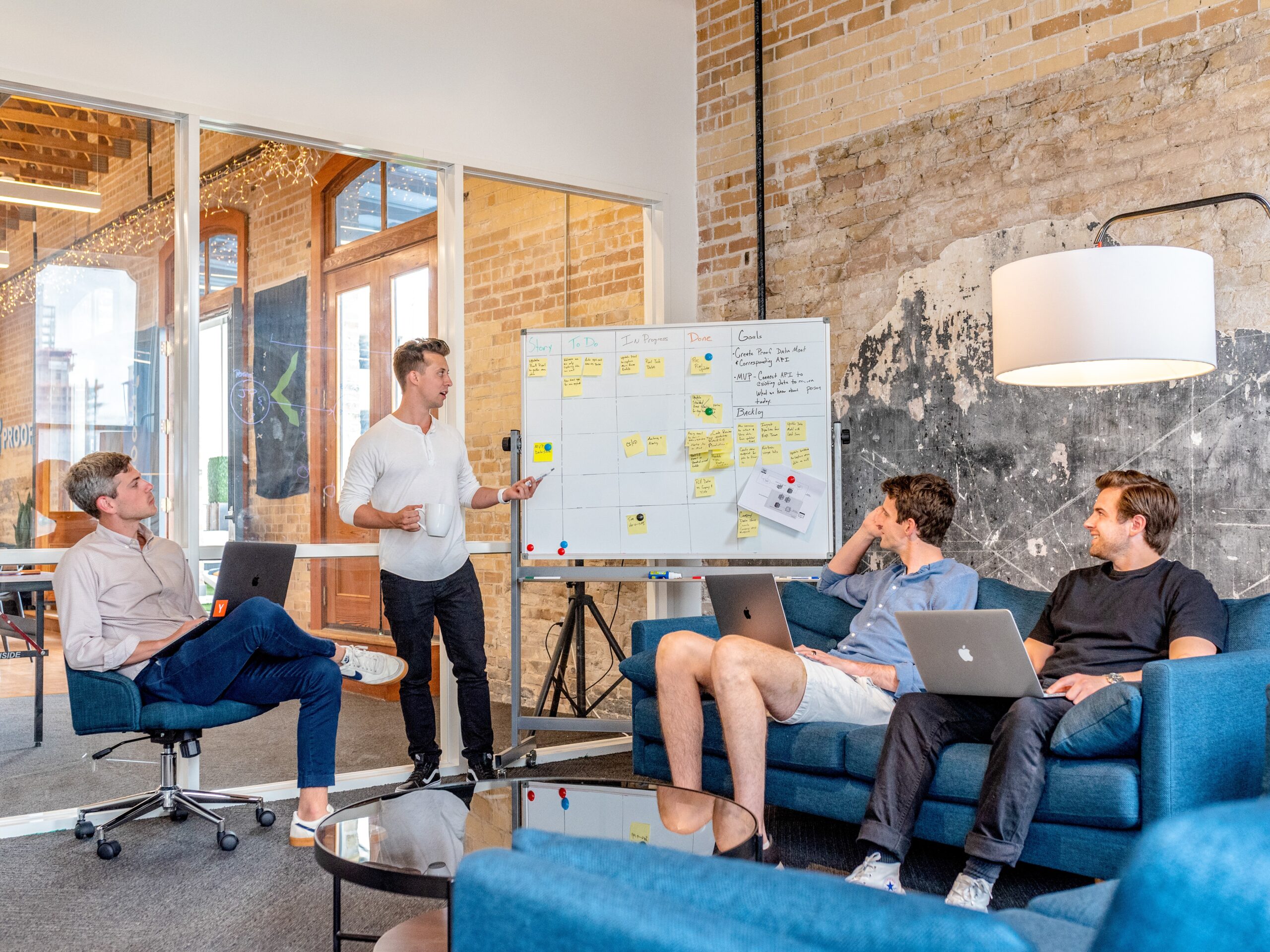 Regardless of what shape and form they come in, you should expect at least one of these types of questions:
They will involve at least one of these three types of questions
Designing everyday objects
Believe it or not, Product Management is not limited to complex software products. Every object went through some sort of product management process!
And if you are a good Product Manager, who is genuinely interested in how these objects have evolved to make our lives better, then you know, or at least thought about, what kinds of ideas went into their design.
So, do expect a couple of questions like these:
How would you redesign your shower?

How would you design an elevator for a 100-floor building?

How would you design sunglasses for babies?
Thinking about the problems faced by users is the key to answering these questions. Here's a brief video from Don Norman, author of The Design of Everyday Things, on how everyday objects are designed:
Whiteboarding and creating a product relevant to the company
You will most certainly get this question in your Product Manager interview. Not only does it test your product design skills, but it also assesses how much you know about the company and its product strategy.
Here are a couple of questions you can expect:
If you were to build the next killer feature for Google, what would it be? (Google case study question)

You're part of the Google Search webspam team. How would you detect duplicate websites? (Google case study question)

Think of a new product or business for Amazon, and describe how you would decide to create the product and launch it. (Amazon case study question)
Besides your design and analytical thinking skills, doing your homework and learning about the company is vital here. As a potential Product Manager, you should show your enthusiasm for the company!
Want to see more Product Manager case study questions from Google? Make sure you read our guide here!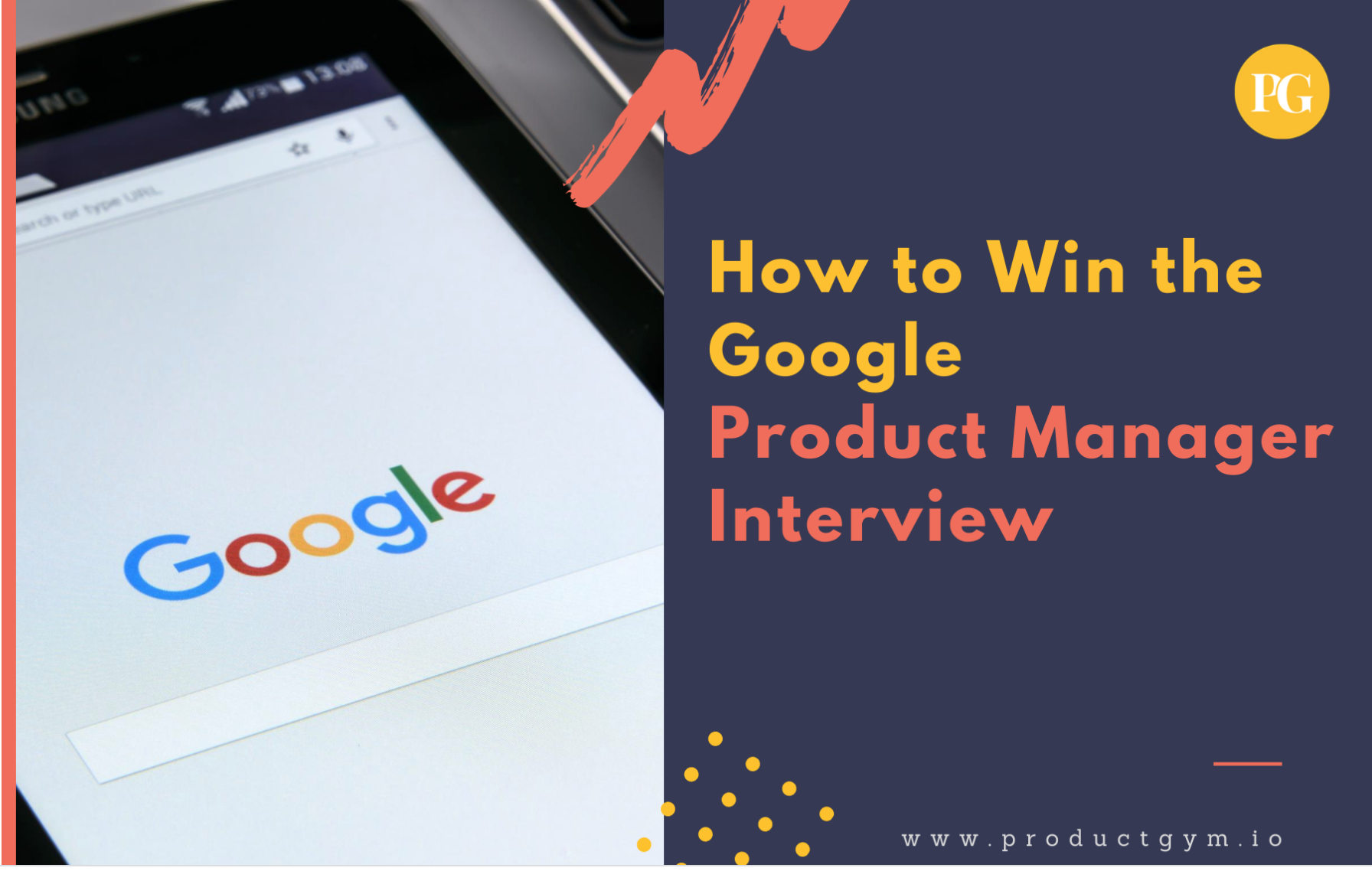 Improving an existing product
As a Product Manager, the first thing you should know is that no product is created in a single iteration. Even the most perfect product needs room for improvement. Therefore, as a Product Manager, you should handle challenges that ask you to update an existing product.
Like the whiteboarding questions we just discussed, you need to be well informed about the company and its products/services.
Here are some questions to get you started:
How would you improve product/feature X (something that the company is currently working on or selling)?

How would you improve Google Maps? (Google case study question)

How would you monetize Facebook messenger? (Facebook case study question)
Here are more product improvement case study questions from Facebook!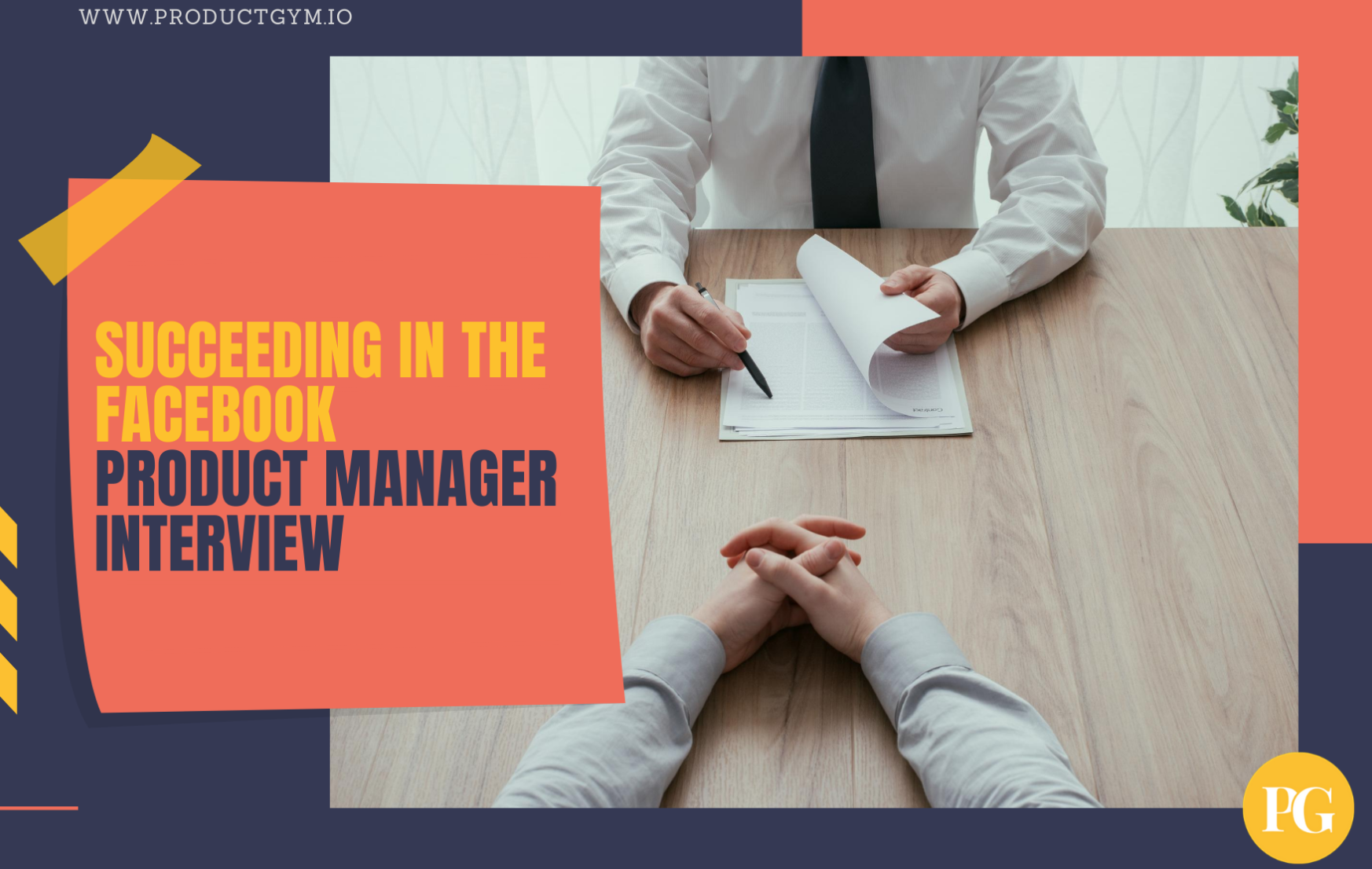 This what you should do to prepare for them
Designing a new product out of the blue with a limited time might sound intimidating, but it's not impossible!
Start by questioning the product that you were just asked about. Ask your interviewer for more constraints and understand what kinds of assumptions you should make before jumping into prototyping.
Once you clarified the assumptions, think about the kinds of users, this product would be serving.
What are their needs? What are they actively looking for? Are there any existing products that satisfy these needs?
After you define your target persona, think about all the features and metrics to measure the success of these features. Keep in mind that whatever you come up with is open for improvement, and you want to show your interviewer that you can think beyond the MVP.
Finding the right questions to ask might be challenging at first. If you need more resources, we got you covered!
To fully grasp the case study solution technique, make sure you read our case study guide to never get lost again.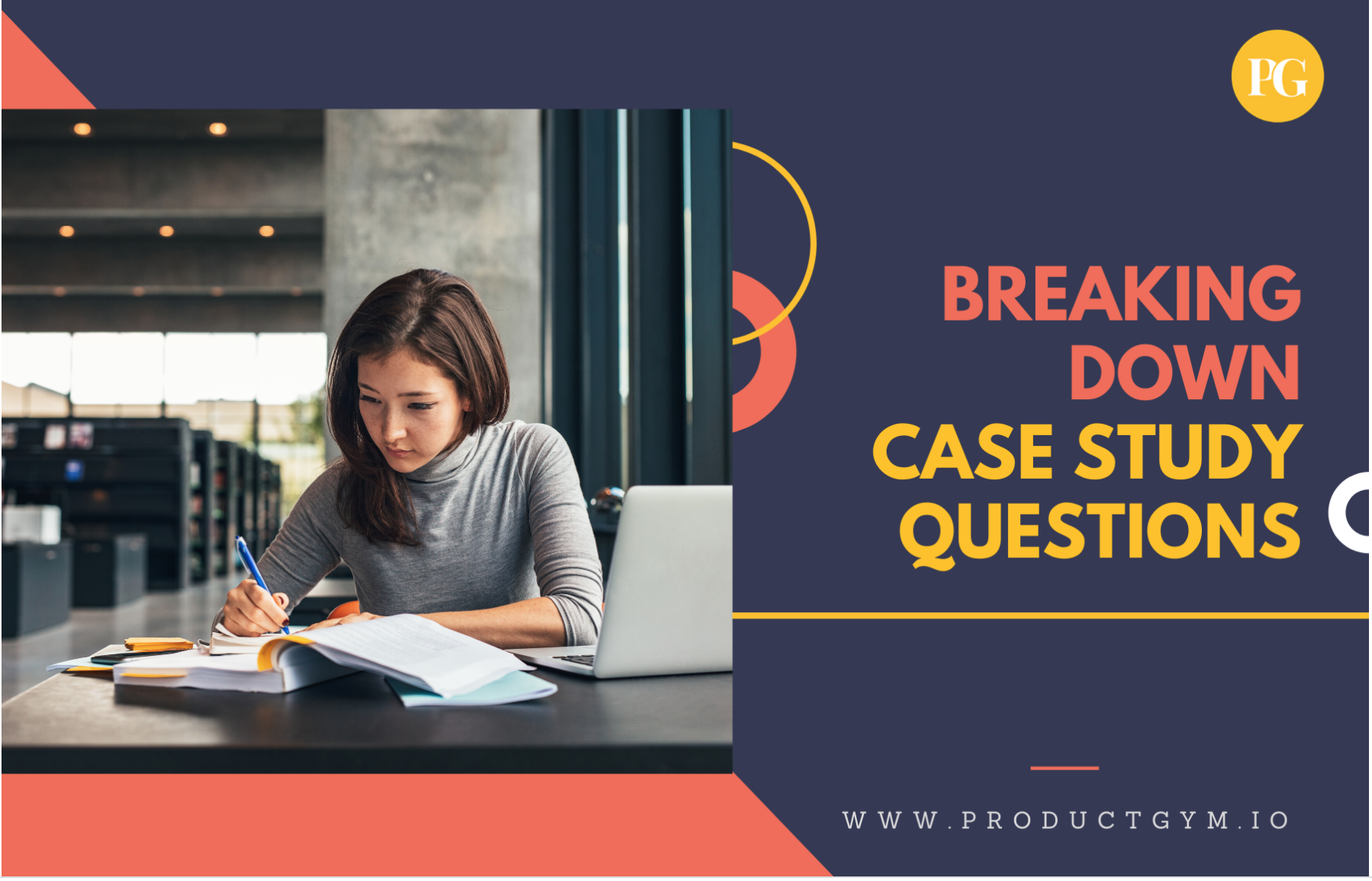 You might still feel lost without a concrete example. Make sure you watch this video to go over a popular Facebook case study question.
Are you still lost with Product Manager case studies and need more guidance? Make sure you sign up for the Product Gym case study course that shares all the essential frameworks to tackle any kind of case study assignment along with real, solved case study interview questions from top tech companies! The very same knowledge has helped 1000+ Product Gym members get job offers across the globe!