In today's article, we will be talking to Nkem Nwankwo, Senior Product Manager at Calendly and the author of the book, "After School: Is Getting an MBA Really Worth It?", to see if other professionals are on the same page with us on this topic.
Before his current role at Calendly, Nkem held Senior Product Manager and Product Manager roles at BetterCloud and Microsystems. During this time, he also published his book, which was also featured in America's most prominent MBA blog, Poets & Quants. He still publishes similar content in his blog!
Nkem holds a Bachelor's degree in Computer Science from Georgia Tech and an MBA from the University of Michigan, Ross School of Business.
Is It Really Worth It for Product Managers?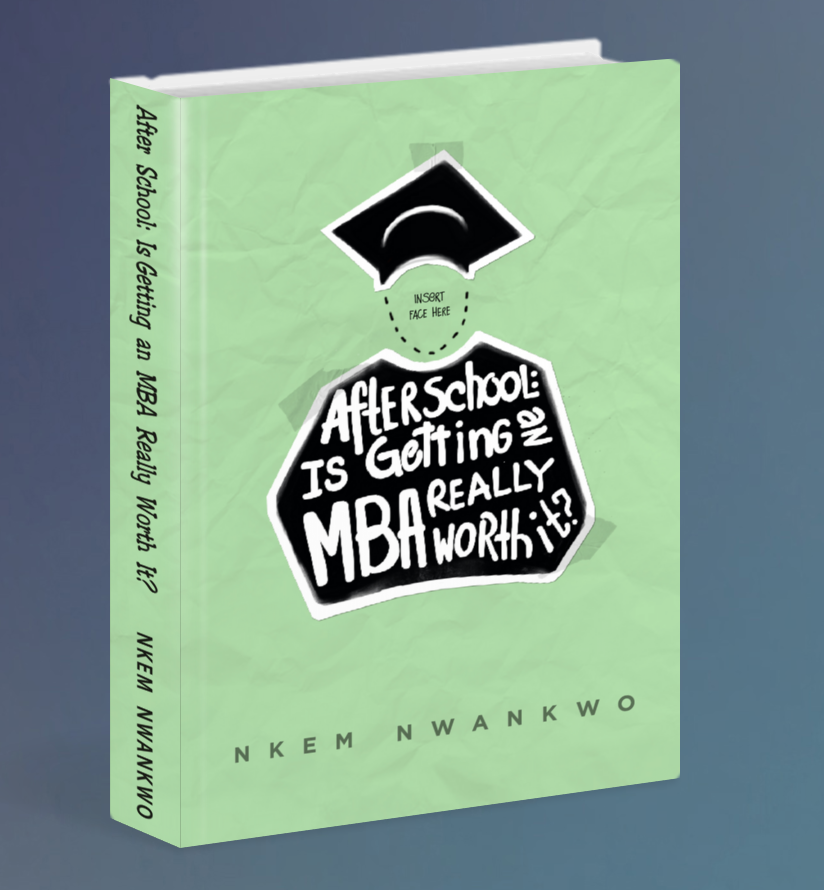 We start our conversation by asking the most important question that everyone is wondering about: Is Getting an MBA Really Worth It for Product Managers?
According to Nkem, he can do his current job without an MBA. That being said, however, he also highlights some of the essential skills he gained during his education.
An essential skill that helped him with Product Management was getting to know the user. Empathy plays a significant role in determining what the market needs and how the product should be positioned. His education was instrumental in teaching this skill.
MBA is not the only way to acquire this skill. Working on projects and getting involved with more user-facing responsibilities in your current job will give you an excellent idea of how to get closer to that user perspective.
Similar to what we have been supporting, Nkem, also believes that the number one requirement or a Product Manager role is to take a project from ideation to the finish line. Ironically, this could only be acquired with work experience.
If It's Not Necessary, Then Why Bother?
If a career in Product Management is possible without an MBA, what makes it so fundamental in many people's professional and academic choices?
For Nkem, it's all about what one aims to do after Business School. While a typical PM position will not require an MBA, many high-profile tech companies and hiring managers will prioritize candidates with an MBA degree.
This is a typical Google Product Manager job posting. As you can see, candidates with a Master's Degree – the word MBA is not even used here – are preferred: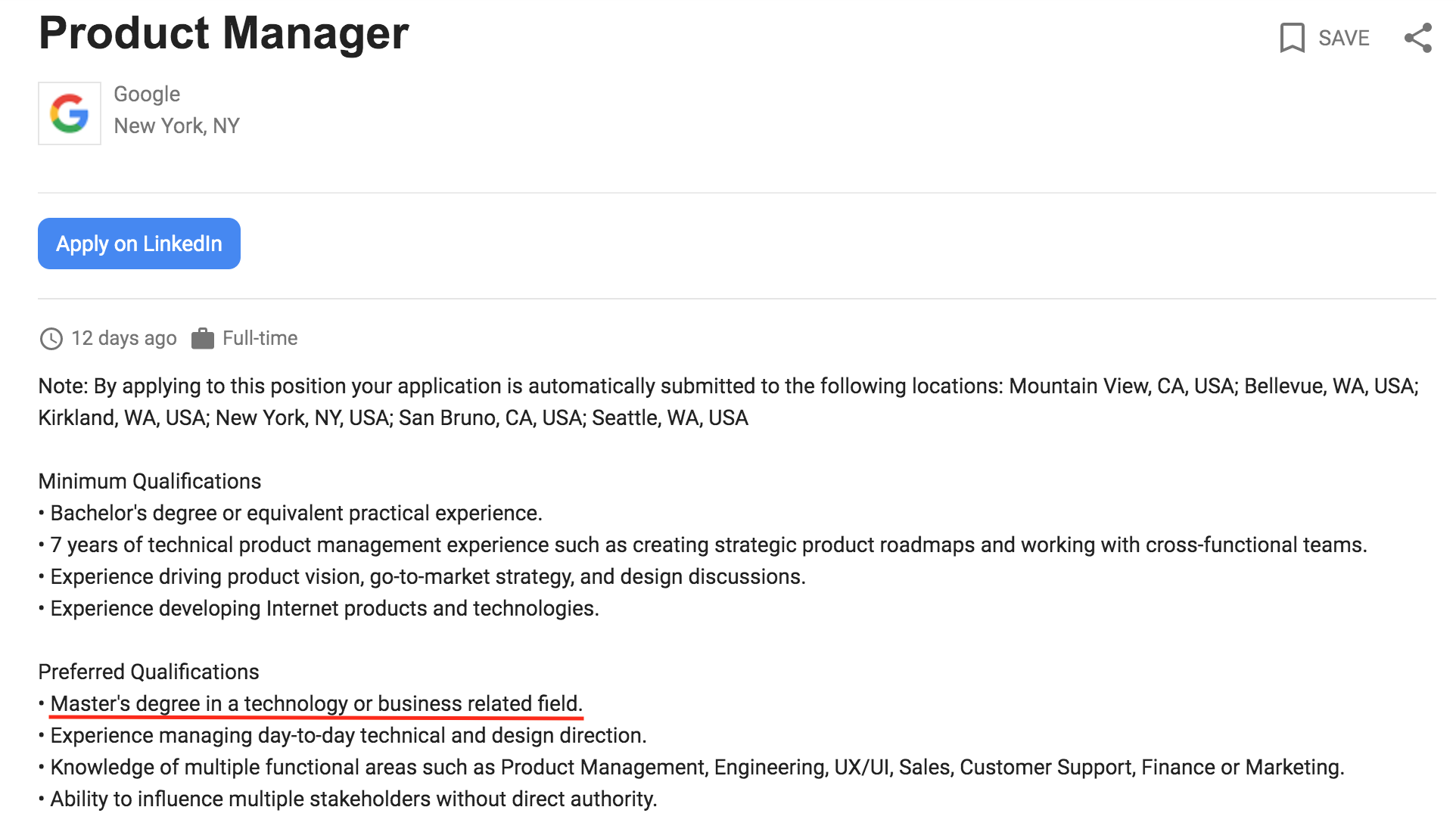 Your chances of getting an interview will increase dramatically as many of these companies even come to college campuses to meet with high-potential candidates.
What to Consider Before Making the Big Decision
Deciding whether you should get an MBA or not depends on your assessment of the opportunity costs. You should think about how the money and the time that you will spend on the degree could be spent otherwise. You should also think about what you'll be doing after you finish school.
You might also wonder about the costs of getting this highly coveted degree. Having received his degree a couple of years ago, Nkem told us that his tuition was around $115,000, and with the living costs and the high-profile networking trips, one should expect the bill to go all the way up to $150,00 – $200,000. Here's a basic Google search reflecting the tuition rates for class of 2020's top business schools: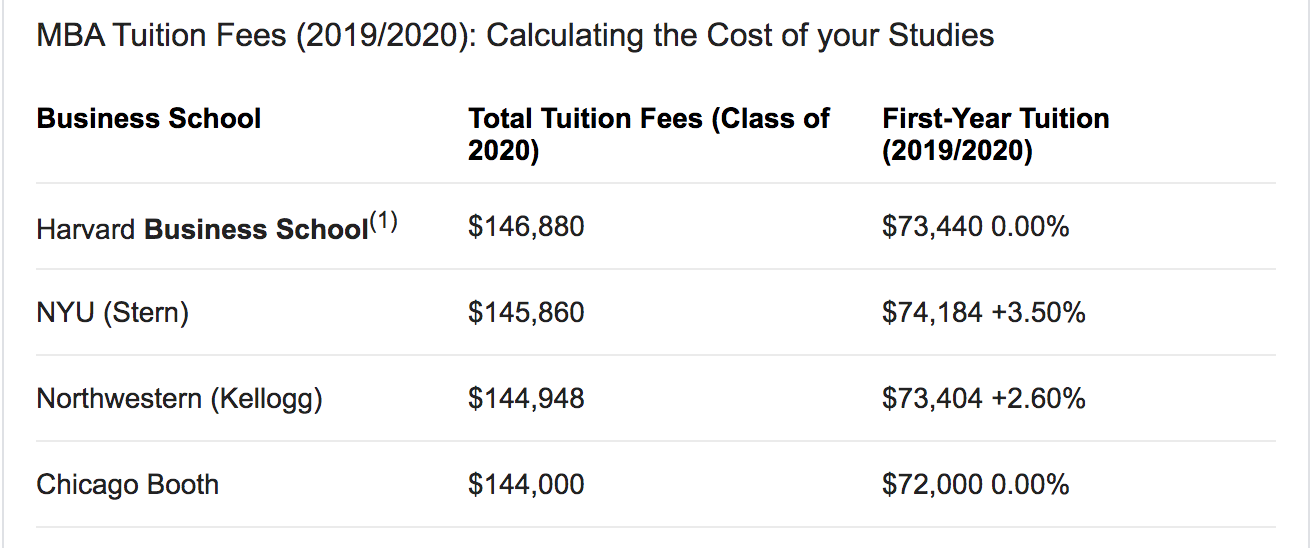 This is a significant investment, and one has to think about the ROI (Return On Investment) before committing to a program.
Before completely dismissing the idea of getting an MBA after hearing these insane numbers, there are other hidden factors to consider when assessing the merits of having an MBA.
How Does the MBA Network Help?
Many Product Managers, even before they become PMs, choose this career path to become founders. Many founders choose the Venture Capital or Angel Investors path to fund their ventures. Many of these investors take a look at the professional and academic achievements of the people running the business.
Yes, it's true that having that Stanford Business School stamp on your resume will get you an interview with Andreessen Horowitz, but it will not get you the funding as long as your revenue charts are up and to the right!
Many prestigious business schools will have clubs and societies that will let one network with strong investors and get funding for their idea. But this is not the only way and actually not the most prominent way of doing so.
Would Nkem Do It Again?
If an MBA isn't a significant indicator of one's success in the professional world, why did Nkem choose to go to Business School? Or, in other words, given all of this discussion, would he do it again?
Surprisingly, his answer is yes! He would do it all over again because of the human factor.
Unlike many graduate-level programs, Business Schools involve a lot of projects, lessons, and onsite experiences that include teamwork. Through those team projects, one gets to know many professionals of high potential. They also offer a wide range of clubs to make sure that everbody is included and represented one way or another. Here's a part of Harvard Business School's (HBS) extensive list of student bodies: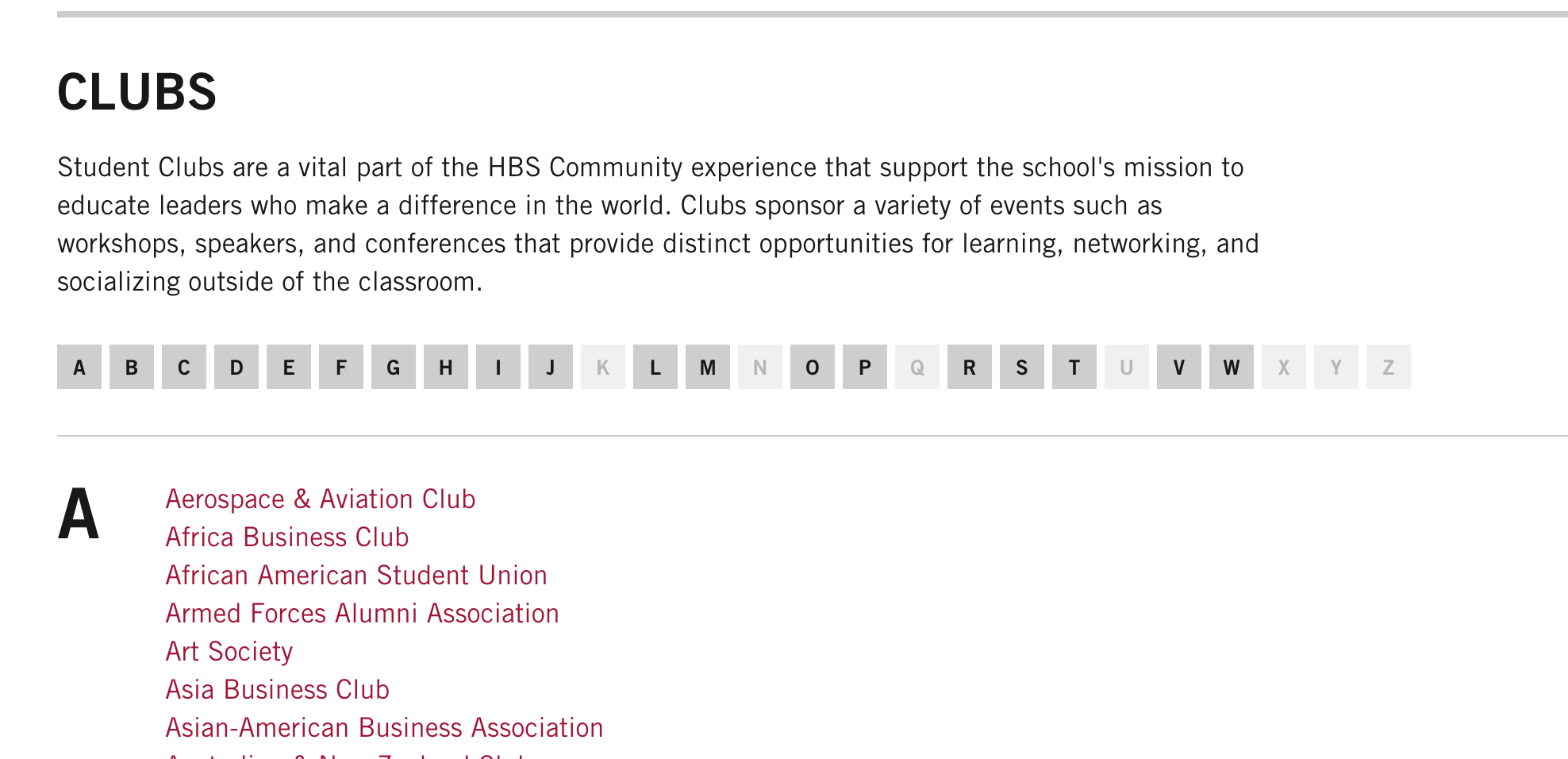 Your classmates form a significant portion of your professional network. They become the first ones to call when you are looking for a co-founder to your business, or you are looking for a job, and they happen to work in your dream company, or even great mentors if they achieved something that you always wanted to achieve.
The people aspect, according to Nkem, really pays off.
In addition to the relationships you make, many financial services roles require or strongly encourage MBA degrees. Leading management consulting firms even offer to pay a portion of their employees' tuition to ensure that their talent is fully trained with the necessary leadership and management skills.
The MBA label does pay off in the financial services fields as one gets more senior in their role.
In addition to its apparent benefits in the financial world, many choose to work on independent projects later in their careers. The clients for these projects could easily be linked through one's MBA network.
How About Getting an MBA During COVID-19?
Business School is no exception when it comes to the things that are canceled by COVID-19. Given that most of the classes are now online, would it be rational to invest the same amount of money on video lectures and no in-person time?
For Nkem, it doesn't make sense. The time could be leveraged better now that the network aspect of Business School is mostly online.
He believes that if you have the tenacity and confidence, you can always join similar professional circles even if you are not an MBA candidate or graduate. At the end of the end, it's all about yourself.
Why Ross School of Business?
We also wanted to ask about how Nkem chose the right MBA program.
As an aspiring entrepreneur, he wanted to ensure that the curriculum was centered around entrepreneurship and building products. Ross, unlike other schools, had a more involved program and even included CS courses to help students get started with building their prototypes.
Coming from a technical background, Nkem was able to skip the CS courses, although he took valuable UX/UI classes that weren't readily available to him during his undergraduate years.
What About Product Gym Members With MBA's?
Product Gym proudly helps members with MBAs to ensure that they get the Product Manager job they deserve. In the past, we helped professionals coming from top tier Business Schools such as Harvard Business School, NYU Stern School of Business, University of Chicago Booth School of Business, and London Business School to land their dream careers.
Here's an in-depth comparison of the Product Gym program vs. a typical MBA for aspiring Product Managers, with one of our members, Carolyn Liu, who is an MBA graduate from NYU Stern School of Business:
Bottom Line: Do It for Yourself, Not for Getting a PM Interview at Google
There is no doubt that going to Business School is a huge investment. So, it should be something worthwhile.
Nkem warns us against the common notion of having an MBA equals success in the real world. Nothing you do in Business School guarantees a profitable business or a fulfilling career; your determination and attitude are the only factors that shape your success.
What Business School gives you are the network and the perspective. In addition to the lifetime friendships and connections you get, you also acquire a better understanding of leadership, management, and business. You discover new ways of expanding your business, developing your products, or improving your personal brand.
It will not automatically land you prestigious jobs or multiple rounds of funding, but it will give you the network and experience to stay inspired.
Make sure you watch the full video on YouTube:
If you are still confused about getting an MBA to pursue a career in Product Management, schedule a free consultation with us today to see how Product Gym can help you!