At Product Gym, we are firm believers in people coming from non-traditional backgrounds and becoming Product Managers successfully. The majority of our alumni and members are coming from non-PM backgrounds.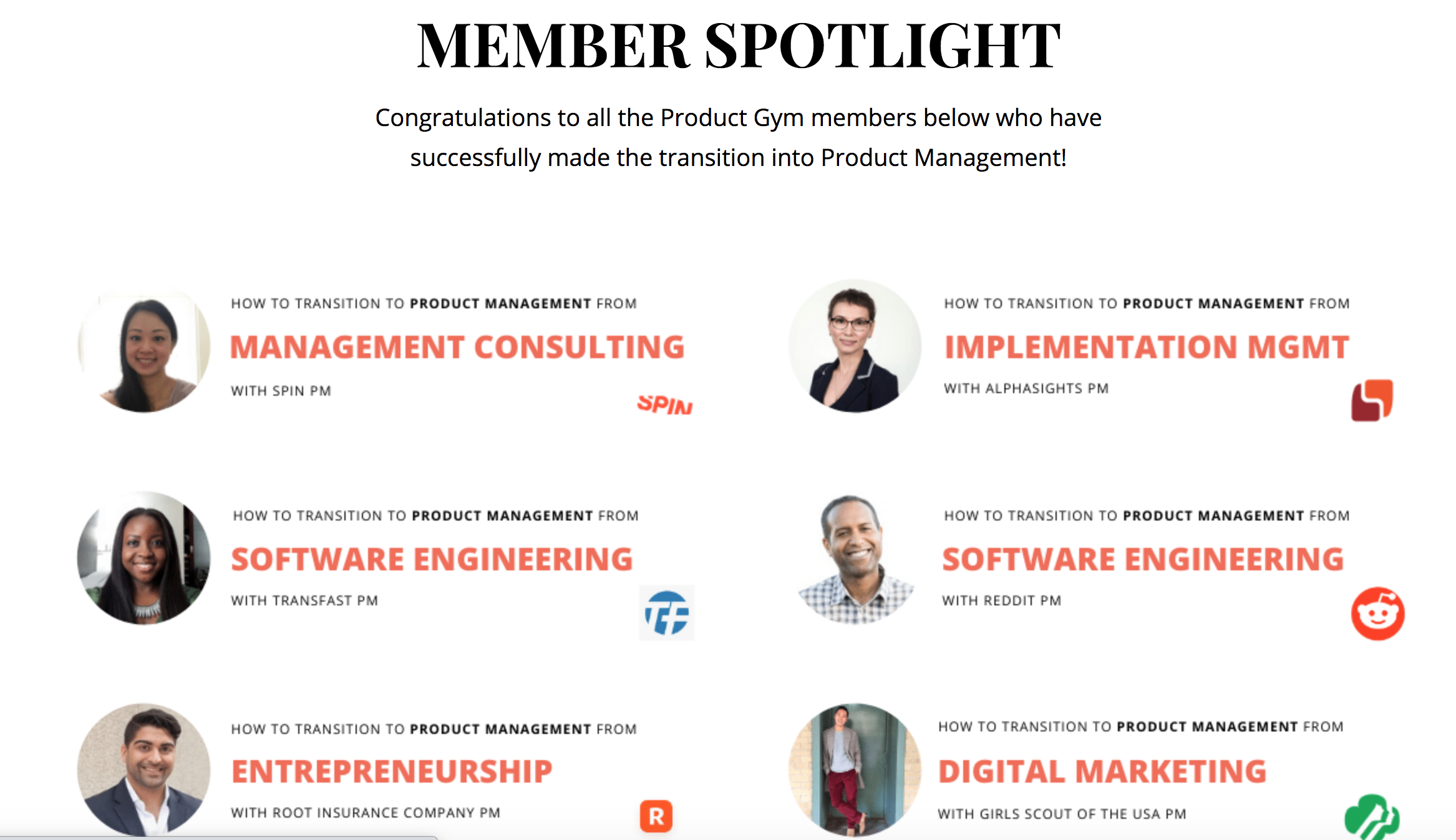 Similar to our members, Neil Shah comes from a non-traditional background. He was a lawyer prior to his career as a founder and a Product Manager. Before we jump into the interview, let's get to know him better.
Neil graduated from Johns Hopkins University with a Bachelor's Degree in Computer Science and International Studies and from the University of Michigan with a law degree.
After practicing briefly with New York-based law firm Seward & Kissel during the financial crisis, Neil started his own company. Although his first startup failed, it helped him land a role as legal counsel to Turn, later acquired by SingTel for $310M. From those experiences, he co-founded, Amply, which helps over 4,000 nonprofits raise funding through corporate matching. He is now a Product Manager at Twitter, leading initiatives on health, abuse, and publisher products.

Neil's Transition to Product Management
Product Gym: How did you go from law to product management?
Neil: Law firm life wasn't for me. After a short stint in New York, I took a leap and co-founded a startup. Even though we failed, the experience taught me several things and got me to where I am today. Taking that risk was a difficult decision.
Product Gym: So what was the risk?
Neil: Lawyers are conservative and risk-averse by nature. Leaving a well-paying profession is difficult, but I wanted to work on a business concept first hand.
For 18 months, my co-founder and I had no salary and worked from a garage building an app for home services with a remote engineering team. We faced challenges that neither law school nor law firm teaches you to solve.
Driving products for everchanging market conditions and ambiguous needs is complicated and requires a different kind of creativity. Watch our interview with Bryan Mattimore to see what types of frameworks you can use as a Product Manager in your products.
Product Gym: What did you learn from the experience?
Neil: At a startup, you work on new problems and wear many different hats: engineering, marketing, partnerships, branding, sales, etc. Ultimately, my startup failed to get the traction we wanted, but the experience made me attractive to other companies as I searched for my next role. 
I had a story from my startup battle, and I found someone who needed that exact experience at a fast-growing startup called Turn.
Product Gym: So, what was it like at Turn?
Neil: I landed a position doing the partnership, and privacy work heavily intertwined with legal. The environment was exhilarating. I worked hard to help our business development, product, and sales teams push the company forward. By proactively developing solutions to optimize efficiency that everyone appreciated, I gained visibility and credibility.
Product Gym: So why leave the legal role?
Neil: What bothered me was that I was not creating new value in my role. I had two options: stay with the legal team or join the product team. Although I thoroughly enjoyed working on business deals, I also thought about my goals in the next five years, and being general counsel wasn't one of them. I found my calling in product management.
Technical Skills
Product Gym: What technical skills are required to get into Product Management?
Neil: Product development is about delivering value to customers, and as Product Managers, we are given a costly and scarce company resource: engineers. When I interview Product Managers, I look for either past project managing experience (what have you shipped) or strong technical problem-solving aptitude (design an efficient elevator algorithm). 
As a Product Manager, your success depends on your partnership with engineering, and it's okay if you've never coded. Still, you need to understand the approach engineering takes to ensure the right problems are being worked on so as not to increase the scope. It helps to relate to technical concepts.
Similar to Neil's point, how you work with Engineering teams, especially in software companies, matters a lot! Make sure you watch our video on how to respond to Product Manager interview questions about your experiences working with developers, to successfully pass the interviews even if you don't have sufficient experience.
Product Gym: What's your advice to someone without a technical background?
Neil: Product Managers transition from various disciplines and each will give you strengths and weaknesses in core Product Manager skills — it's about leveraging what you know and developing what you don't know. 
For example, someone coming from Business Development will understand strategy and partnerships, but not engineering effort and project management. Someone from Engineering will be the exact opposite.
If you're interviewing for a Product Manager role, demonstrate potential.
Product Gym: How do you spend your time with engineering?
Neil: It's about shipping products, and as a Product Manager, that's what you're responsible for. 
Sometimes you need to invest in infrastructure, and sometimes you need to get to an MVP (minimum viable product) to test a hypothesis. Depending on the needs, it's a Product Manager's responsibility to deliver. So, if it's a highly experimental investment, we want to get to that MVP without significant investment.
As a Product Manager, understand what's being built and trust your tech lead. Product is 25% planning, 25% relationships, and 50% execution. If you're new to an organization, invest in relationships, and ask "why" a million times — this will help you execute better and faster.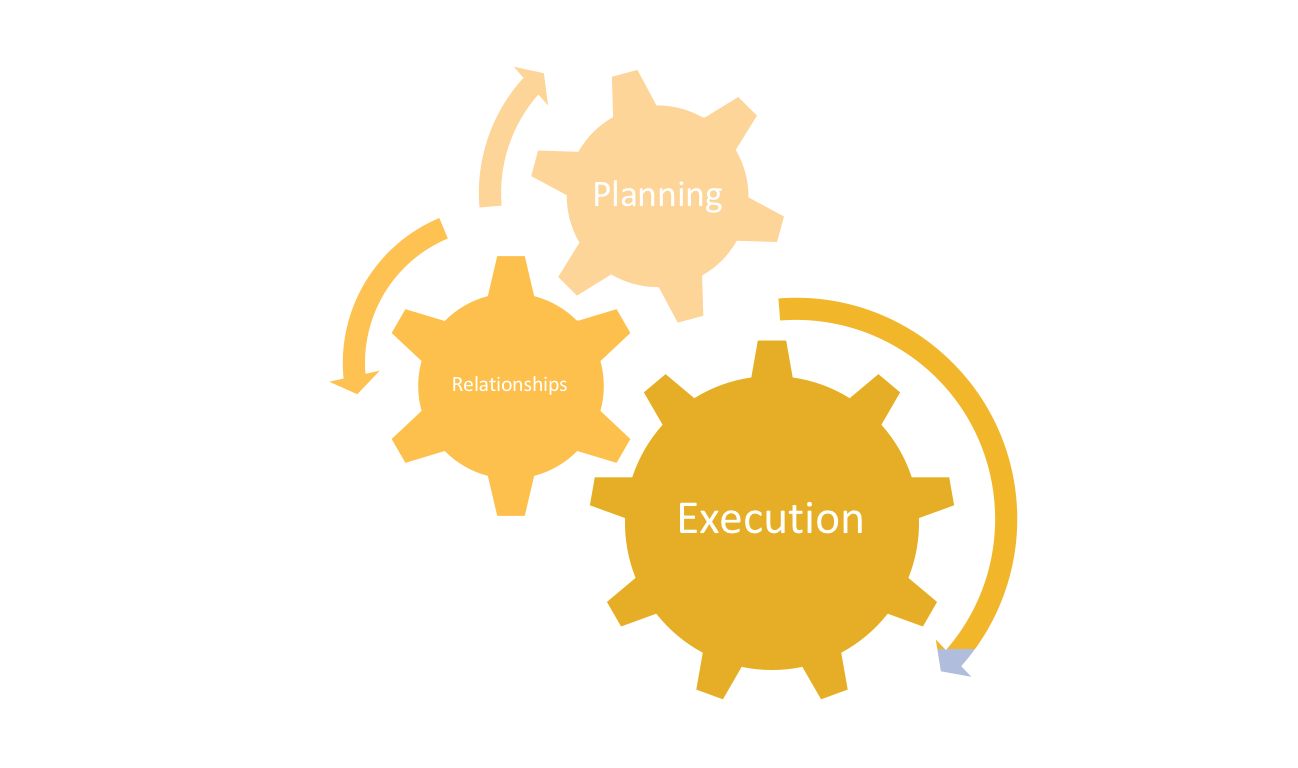 Legal and Tech
Product Gym: Do you use your legal experience in Product?
Neil: Everyday. There's an art to product using persuasion where structured arguments are essential in large-scale projects. Lawyers will be familiar with this tactic as it is core to legal brief and argument. I've also worked on several complex data and privacy-sensitive matters where my background gave me an edge in collaborating with in-house counsel.
Product Gym: Would you say a good amount of tech companies are hiring in-house counsels right now?
Neil: I do not have a pulse on the hiring environment, but product counsel is incredibly crucial in tech and will give you a great perspective on product management. 
I would say that the earlier stage you go, the less likely a startup would think they need a lawyer. For example, I was hired at a series D, 100 employees, and the company was getting by with outside counsel. As they ramped on deal-making, they needed in-house. If you are trying to go to an early-stage company, see if you can work out a hybrid role and take the salary cut — you'll make it back in no time and be way happier for it in the long run.
Product Gym: Got it. For many practicing attorneys right now, it sounds like you want to get in early, but what if you get in too early, and you're not even sure if the company would still be around after say six months?
Neil: Some attorneys passed on early Facebook opportunities — but they will tell you there are hundreds of those opportunities, and 99% fail. My advice for early-stage, look for a strong leadership team, and make sure you buy into the vision. You're going to be living and breathing the startup, so you need passion to be successful.
Finding the right company to work for is tough, and it requires a lot of questions from your side. Make sure you watch this video before you make this life-changing decision.
Transitioning to a Startup
Product Gym: When you make a move to an early-stage startup, one of the challenges is compensation – did you find a difference in that area when you moved?
Neil: Compensation will be less in the beginning from law firm salaries, but think of it as a long-term investment. Ask yourself, what do you want to do in 5 years? Make every step towards that thing. Some options to consider: One, while you have a full-time job, test the waters, and try to build something on the side. I did this with Amply, my second startup. Two, move to a city with tech opportunities — I moved to San Francisco without a firm offer.
Product Gym: How did you go ahead and identify the right startup to transition into? It seems like there's no sweet spot to get in.
Neil: That first step is hard, you will need to take a risk, and someone needs to take a risk on you. Try a later move into your own company if they are a product organization. This is as opposed to trying to be hired by a different company.
Advice for Those Seeking to Get Into Product Management
Product Gym: How can some set themselves up for success in Product?
Neil: Developing products, whether at a startup or mature company, is exhilarating and rewarding. Be passionate about solving problems, curious about understanding the industry, and have an opinion but be open to new perspectives.
Product Gym: I believe it, I feel that every day. Okay, so last few questions. I know Product Managers are always learning, so do you have any books, blogs, or podcasts you'd recommend to our readers?
Neil: There are so many great Product Manager resources these days. Start with Ameet Ranadive on Medium, listen to the Startup Chat with Hiten & Steli, and you must absolutely read Dan Roam's Back of the Napkin and Marty Kagan's Inspired, which is the Product Manager's Bible.
Product Gym: So you've been through a whirlwind of things, what do you think is next for you?
Neil: To keep growing. I'll try my hand at another startup someday. Still, I will continue to grow as a Product Manager at Twitter — in our way, we get to work on mini-startups within the company with a phenomenal leadership team.